Two couples are seen on a theme park ride
Boyfriend's necklace accidentally goes in his mouth
Netizens find it funny
A video circulating on social media shows one reason you shouldn't wear jewelry while doing some activities.
@MiniMuffinHeart posted a video on Twitter of herself and her boyfriend on a theme park ride.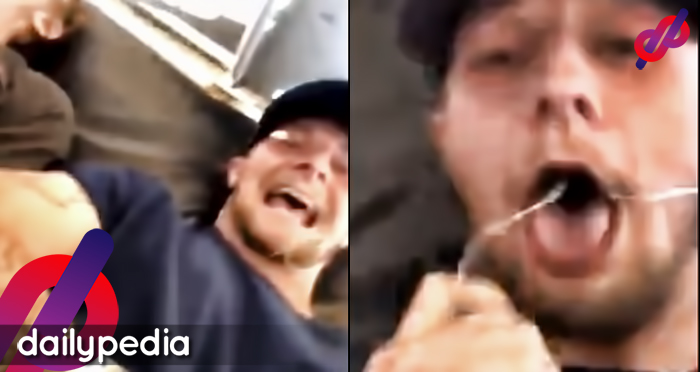 They were smiles as they enjoyed the ride.
The boyfriend could be seen wearing a necklace with a circular pendant.
The pendant kept on flying about until it went inside the guy's mouth.
The guy started choking but eventually got it out of his mouth.
His girlfriend can be seen laughing at him.
The post has 86k retweets and 317k likes.
Netizens were disappointed as most of them were expecting something gory.
https://twitter.com/Peter_Hakkoum/status/1144141984229023744
There are a lot of things that could happen if one does not do the necessary things when on a ride.
Always follow the rules and regulations of each ride. Keeping your head, arms, legs, and feet inside the ride at all times is very important to avoid injuries.
Whenever the machine stops, do not stand up on your own. Instead, wait for further instructions.
Those straps that the rides have are sometimes not that secure, so alerting proper authorities about it is advised. More importantly, do not remove the straps during a ride. Back in 2009, a man in Star City fell to his death during an inverted roller coaster ride.
Clothing should be kept short, jewelry removed, long hair tied up because these can get stuck on a machine's gear.