Recently, netizens were disturbed by a video circulating on social media about a teenager doing an acrobatic stunt and suddenly slapping a grandmother, prompting him to give a public apology.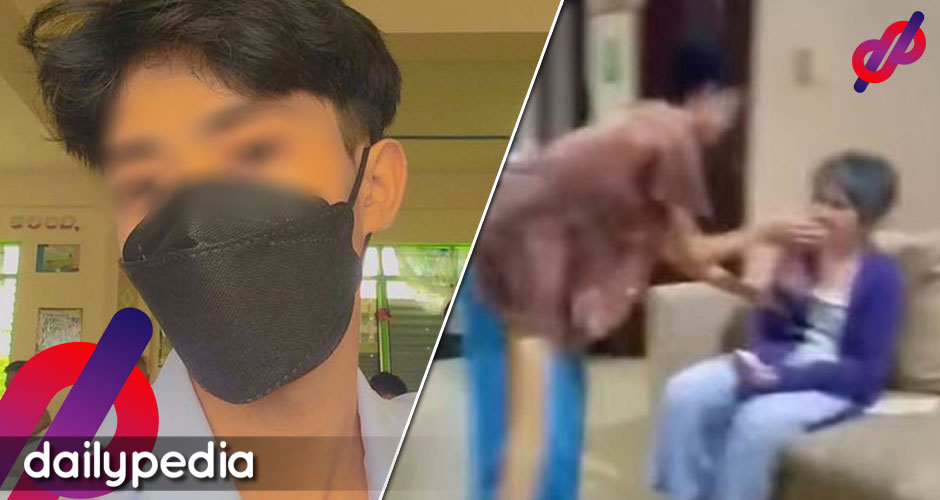 The teenager, 16, is a 'kasambahay' or helper of a grandmother who has dementia in Calbayog, Samar. He is also a small YouTuber and Tiktoker sharing video content.
His video of slapping a grandmother, assigned to him by his employer supposed to be cared for, garnered negative reactions from the netizens.
One netizen reacted 'lutong' to describe how powerful the slap was.
PLEASE RETWEET

A video of this guy named Cyrel Jay Padel slapping and physically hurting his grandmother is circulating on the internet, please anyone help the Lola,Idk who to call pero grabe sobrang cruel he even stepped on the Lola's face and ang lutong talaga nung sampal

— sinb rbf (@carrotnavi) March 26, 2022
Another netizen added that he represents why some people do not accept LGBTQ and become a stain to the said community.
https://twitter.com/_urnemesis_/status/1507720698210709515
Others have directly cursed at him out of anger.
you don't deserve any respect cyrel jay padel u fucking bitch!

— yummy tea (@yummyte54278263) March 26, 2022
After receiving threats and negative feedback from netizens, the teenager posted a video on his youtube channel apologizing for his abusive actions.
In his apology video, Padel revealed that their families were affected by the issue, and some netizens threatened to kill him and burn his house down.
"Nadadamay na pati pamilya namin…Makapagsabi kayo na—patayin yung bakla, sunugin yung bahay," he lamented with teary eyes.
He then informed the netizens about the other videos circulating as fake. He denied hurting the grandmother in other videos. He admitted that the first video was the only video where he appeared physically abuse the older woman.
The teenager who went viral pleaded to critics to stop giving negative reactions and sending hate comments. He clarified that actually, the older woman also hurt him, and the instructions of his employers of hitting back were implanted in his mind. Thus, he did that. He also claimed that his employers do not give him hazard pay. He is not compensated after being hit or exposed to an altercation with the older woman.
Viral ngayon ang video ng pagmamaltrato ng tatlong teenager na kasambahay sa isang lola sa Calbayog, Samar. Isa sa mga kabataang ito si Cyrel Padel na gumawa naman ng public apology video para sa ginawa niya sa matanda.
#TheChronicle #YourNewsNOW pic.twitter.com/fIGm7a0bKG

— The Chronicle (@thechronicleph) March 28, 2022
The assumed sympathy that the viral teenager pleaded in his video appeared to be added backlash.
One netizen noticed how he played as a victim.
https://twitter.com/avethv/status/1507648120515338243
Further, a netizen added that he deserves all the hate.
Story Time: So siya si Cyrel Padel viral sya sa Tiktok and FB pinagsasampal nya yung lola nya at ginagawang alila gumawa pa sya ng apology video sa yt tapos nagpapaawa alam mo dsurb mo yung natatanggap mong mga death threats potanginamo talaga nangigigil ako ng sobra sayo

— Ampogi ni Jeno pero loyal ako kay Mark (@Enhypain_36) March 26, 2022