Angel strikes again as she pranks another Grab Food driver
Angel ordered Php2,250 worth of milk tea but cancelled after the driver already bought them
The driver said the money was supposed to spent on his child
Angel, 13, who is a vlogger, has been trending online for the past few weeks but for the wrong reasons.
Early this month, she ordered Php364,000 worth of McDonalds from Grab Food then canceled it. She even told the driver 'gago ka' in the notes.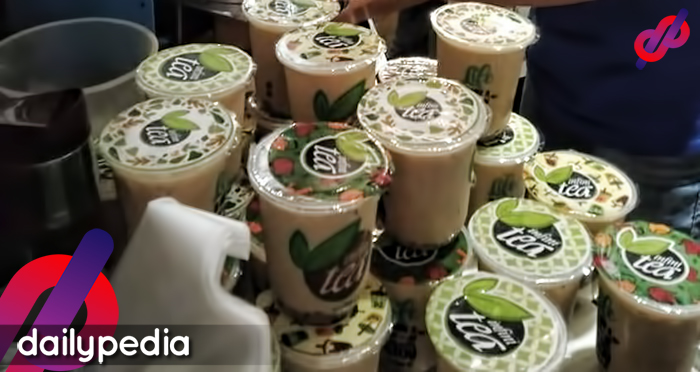 She got a lot of heat from that and was bashed on social media.
She apparently hasn't learned her lesson yet and struck again, ordering Php2m250 worth of milk tea from Grab Food, but this time it got worse.
The Grab driver, Ewocks Dela Cruz Dilan, aired his frustration out on Facebook group '247Riders GRAB COMMUNITY'.
Based on the screenshots posted by netizen Junize San Diego, Angel ordered Php2,250 worth of milk teas from Dilan. Angel even said that she wanted them cold.
Dilan asked if Angel really wanted to order that much because he was well aware of 'fake grab bookings'. Angel then replied that she was serious about it so Dilan and went and bought over a dozen milk teas.
Angel then texted Dilan saying that it was just a prank. Dilan then revealed that he could have used the money to buy milk for his child. Netizens then started bashing Angel for what she did.
In an update, San Diego said that Angel's mother and Dilan have patched things up and Dilan was paid for the milk teas.
"recent update na nakapag usap na yung family ng nag PRANK at yung Grab Food driver so nakapag-settle na sa amount, pls see the last photo for this update. Let this be an awareness to ALL."
She urges people not to do the same because Grab drivers do not really make a lot.
"Sa mga kabataan dyan, guys, pls huwag kayo maglaro ng ganito. 💔 Kung hindi kayo makikinig sa parents niyo at hindi niyo alam na mali ito, ako na mismo nagsasabi na mali to. Mali na manloko ng tao."