Melvin Jugasan posted doctored photos of himself as an airforce officer
Netizens find it funny
A lot of Filipinos dream of becoming an airforce officer but sadly only a few make it. But one guy named Melvin Aduca Jugasan felt like he does not need to go through all that training to feel like he is a 'somebody' in life.
Facebook page Usapang Army posted photos of Jugasan pretending to be an airforce officer by photoshopping himself on airforce officers' photos.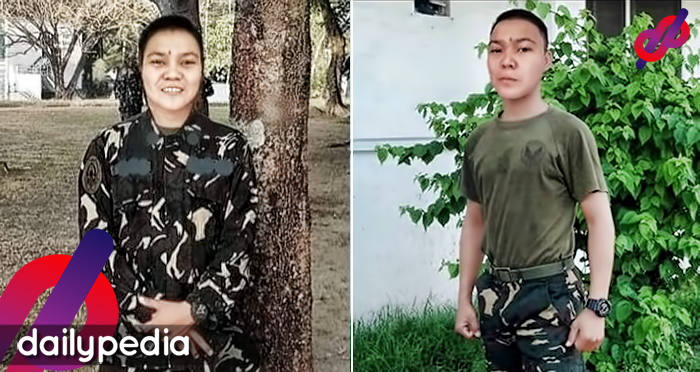 This was offensive to a degree but most netizens found it funny. The post currently has 12k likes.
Based on the photos, Jugasan has photoshopped himself in numerous airforce events photos.
He has pretended to have met with Australian co-responders and to have gone to important places like training camps and Kansai International airport. He also pretended to be a Lieutenant that has been promoted to the position of Captain, with a long dedication that came with it.
Some people actually believed his photos even though his photoshop skills were awful.
Jugasan even photoshopped himself as an injured soldier paying tribute to a deceased Lieutenant which was the photo that exposed him as a fraud.
"BEWARE sa tao na to. Nagpapanggap na officer sa Airforce at halatang edited ang mga pictures na pino post nya MELVIN JUGASAN class 2014 SIKLABDIWA sa PMA daw."
"Grabe Napaka perpekto ng pag kaka edit! PANTASTIK WALASTIK NAPAKA HUSAY. Bigyan ng isang daang palakpakan! Hahaha yey. Hindi halatang edit aah. PROMISE"
"Kuys, next time liitan mo ang ulo para di halata 😂 ayos na eh, tugma ang filter at quality ng picture sa pic mo un nga lang malaki ang ulo,mo"
"Dapat yan bigyan ng sample ng di pamarisan nakakasira yan s imahe ng ating hukbong sandatahan"
"Mag-aral muna tyo mag photoshop. Hindi naman obvious eh. Wala sa tama yung kulay. Ang laki din ng ulo. Malaki naman talaga yung ulo hahaha"