Guy accidentally sits on rat
Gets his middle finger bitten
Netizens react
A man was bitten by a rat inside an SM Cinema in Iloilo according to some reports. The incident happened inside Cinema 5 of SM City in Iloilo at around 6 pm on June 5.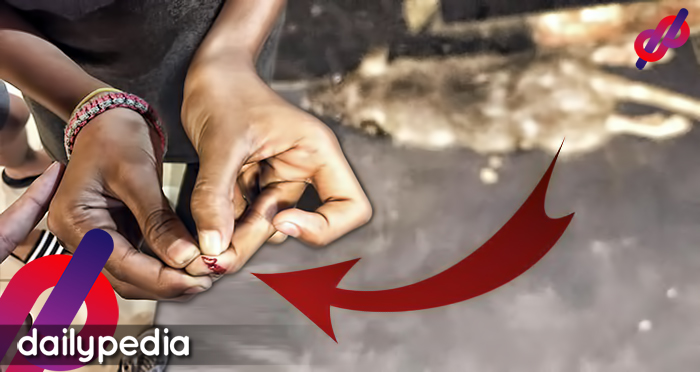 The Iloilo Metropolitan Times shared the whole incident on their Facebook page.
At around 8:16, SM Cinema then released a statement.
"An incident occurred inside our theater in Iloilo City involving a male customer. Our Emergency Response Team was immediately on site and took the customer to the nearby hospital. An investigation into the matter is ongoing."
A witness said that the cinema was dark as usual. The victim then tried to sit down not seeing that there was a rat on the chair. The rat bit the man's hand.
The witness then said that he heard the victim yell, and the rat squealing.
A photo showed that the victim had some minor bleeding on his left middle finger, and the rat unconscious, probably dead.
props to @IMAX_SMCinema for a one-of-kind theatre experience. Just as the trailer for Dumbo was showing, specifically when the rats were shown on screen, an actual rat passed by in front of us. Better than 4D cinema, 10 out of 10 would recommend. Can u believe????? pic.twitter.com/wkeEWrPCVY

— Out of Context Pola (@HaveYouMetPola) March 17, 2019
May mga daga sa SM CITY ILOILO CINEMA. A young boy was bit on his finger just earlier…. this thing is all over fb now, well my fb… but… DAGA, RATS, PESTS.

— Mayzi L-Y. (@mayziisawesome) June 5, 2019
Snacktime products are the favorite food of the rats inside SM Cinema. Look a viewer was bitten by a rat inside their cinema. Corporate greed. #BoycottSMCinema 📸 credit to Kenjie Jalagpas pic.twitter.com/fy3AchbA99

— Perry Escaño (@perryescano) June 6, 2019
https://twitter.com/aleesaaah/status/1136799473210761216
Saw in the news that a guy got bitten by a rat inside SM Cinema in Iloilo. OMG. That plus the food fiasco? @[email protected]

— ariane astorga (@arianeastorga) June 7, 2019