Umagang Kay Ganda paid a homage to Kapamilya comedian Chokoleit
K Brosas led the emotional UKG tribute when Winnie Cordero made an error and ended up making the comedienne laugh heartily
During the tribute, Cordero asked Brosas to send a message, but to a different comedian, Pooh
In the very spirit of the late comedian Chokoleit, his good friend K Brosas bursts into laughter when an Umagang Kay Ganda host made a funny slip of the tongue during an interview.
The clip was featured in a now-viral video tweet.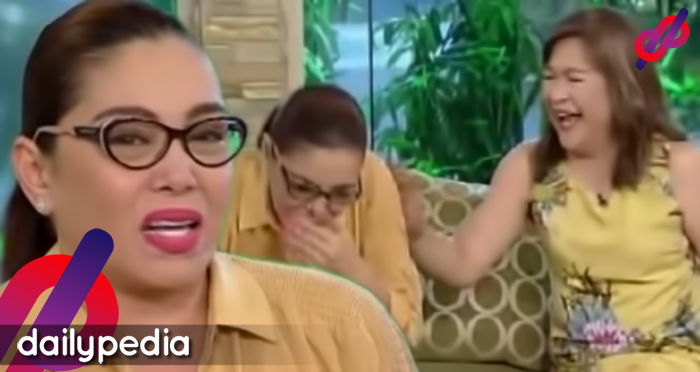 ABS-CBN program 'Umagang Kay Ganda' (UKG) gave Jonathan Aguilar Garcia, better known by his stage name Chokoleit, a tribute on national television.
His close friend, K Brosas, led the homage. While the comedienne was deep in tears talking about her friend, UKG co-host Winnie Cordero made an error by asking: "Anong gustong mong sabihin? Naririnig ka ni Pooh ngayon."
Pooh, who is still alive and kicking, is a friend of both Brosas and the late Chokoleit. Due to this, the comedienne could not help but laugh at Cordero's mistake.
"Teka lang buhay pa yung isang kaibigan ko. Tita Winnie, huwag naman lahat sila! Pooh, pasensya na! Buhay pa siya," Brosas remarked.
When Brosas tried to state her message for Chokoleit, she once again broke into laughter. In the end, she was able to gather herself and proceed to expressing her message for her deceased friend.
Netizens' hilarious reactions
https://twitter.com/itsbeben11/status/1105337514116538369
https://twitter.com/vianessajanica/status/1105340103033942016
https://twitter.com/MisterLiyo/status/1105425259644170242
Chokoleit was a Filipino comedian, actor, and TV host. He was best known for his role as Pearly Shell in the Philippine television series Marina. He passed away last Saturday after a performance in Abra, succumbing to heart attack.