Jiggly Caliente 'roasts' fellow RuPaul's Drag Race contestant Bianca Del Rio, and wants her to become a 'lechon'
Bianca Del Rio is in PH for her two-day debut show "It's Jester Joke" at the SM Aura Premier
Caliente and Rio have been friends for 15 years and 'trash talk' each other online
Filipino-American drag performer Jiggly Caliente took to Twitter to joke about her good friend and fellow RuPaul's Drag Race contestant Bianca Del Rio, who is in Manila for her two-day debut show "It's Jester Joke."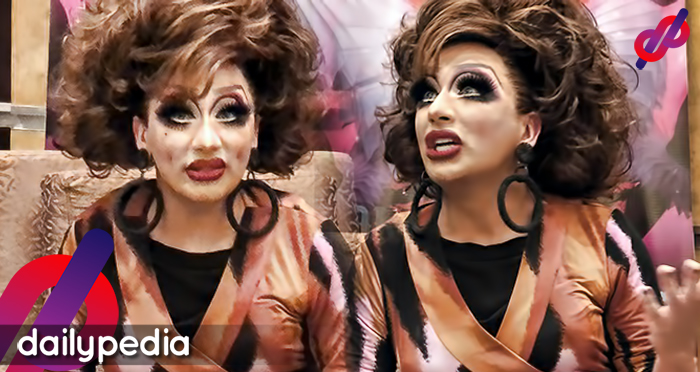 Caliente posted, "She's in the Philippines. Alam nyo na. Lol. Busugin ang baboy para lechonin ang gaga lol. I love you @TheBiancaDelRio enjoy my country and the people. They will treat you well. Ask for a massage with ES lol jk".
Del Rio disclosed during her press conference that Caliente has been telling stories about her online using the Filipino language.
"Let me tell you about that bitch, Jiggly, I have known for a good 15 years, she has been saying shit online and it hasn't been in English and she's been telling people in Manila what's going on and she's like Bianca tagadagada and I don't know what any of that means and I'm worried tomorrow that you're all gonna attack me," she joked.
Proving Del Rio right, Caliente's post on Twitter garnered over three thousand likes with netizens joining in on the fun with 'roasting' jokes of their own:
"Babatuhan din ba ng balut mamsh? charot," says one Twitter user.
To which the singer-transgender activist replied, "Basta yung walang shell lol."
"Mamsh medyo makunat na siya pag nilechon matanda na kasi charot," commented another user.
Del Rio even added in the interview, "But she's been great, she said go and eat the food, of course food. She said eat everything, alright."
Del Rio, whose off-stage name is Roy Haylock, is known for her unfiltered comedy. The RuPaul's Drag Race Season 6 winner has been unafraid to tackle almost any subject when doing stand-up shows, ranging from politics to gender and even race.
The drag queen's show will be held on March 12 and 13 at the Samsung Hall in SM Aura Premier.