A blogger stated that Mocha Uson earned around Php300,000 monthly from Twinmark Media.
This was in return of her actively sharing links from Trending News Portal.
In a now deleted post, tech blogger named James De Guia has claimed that former PCOO Assistant Secretary Mocha Uson has received cash from Twinmark Media by sharing news articles from Trending News Portal since 2016.
READ: Mocha Uson reacts to Facebook banning her favorite news source, Twinmark Media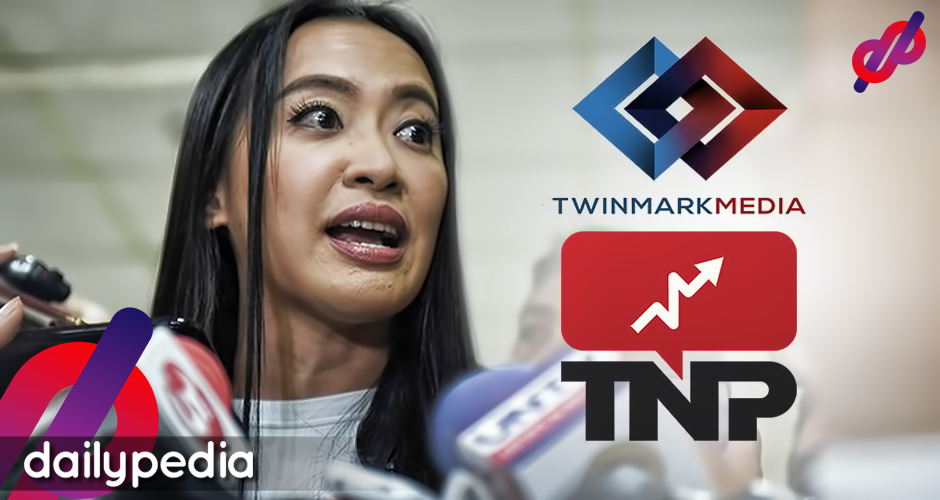 In a screencap of De Guia's post on Facebook, he said that as Uson has more than 5 million followers, she got Php300,000 per month in ad revenue from Adsense.
"It simply means pinagkakitaan ni Mocha Usong ang mga followers niya," he wrote.
Out of 1,937 link posts made by Uson, it was reported that 555 of those were from Trending News Portal.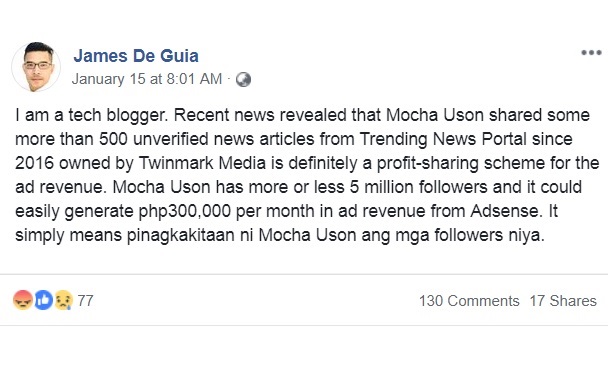 On January 11, Facebook announced that it was banning digital marketing group Twinmark Media Enterprises from the platform.
Trending News Portal, which is owned by the company, has been deleted as it was said to be violating its policies.
"This organization has repeatedly violated our misrepresentation and spam policies — including through coordinated inauthentic behavior, the use of fake accounts, leading people to ad farms, and selling access to Facebook Pages to artificially increase distribution and generate profit. We do not want our services to be used for this type of behavior, nor do we want the group to be able to reestablish a presence on Facebook," said Facebook's Head of Cybersecurity Policy, Nathaniel Gleicher.