Facebook deleted accounts and pages that have been marked as those that direct users to low quality websites and has disruptive advertisements.
These included big Duterte pages such as Duterte Media, DDS, and Du30 Trending News.
Facebook recently removed over 100 accounts and pages from the Philippines.
Aside from spam accounts that have been constantly reported by users, it included several that are linked to President Rodrigo Duterte.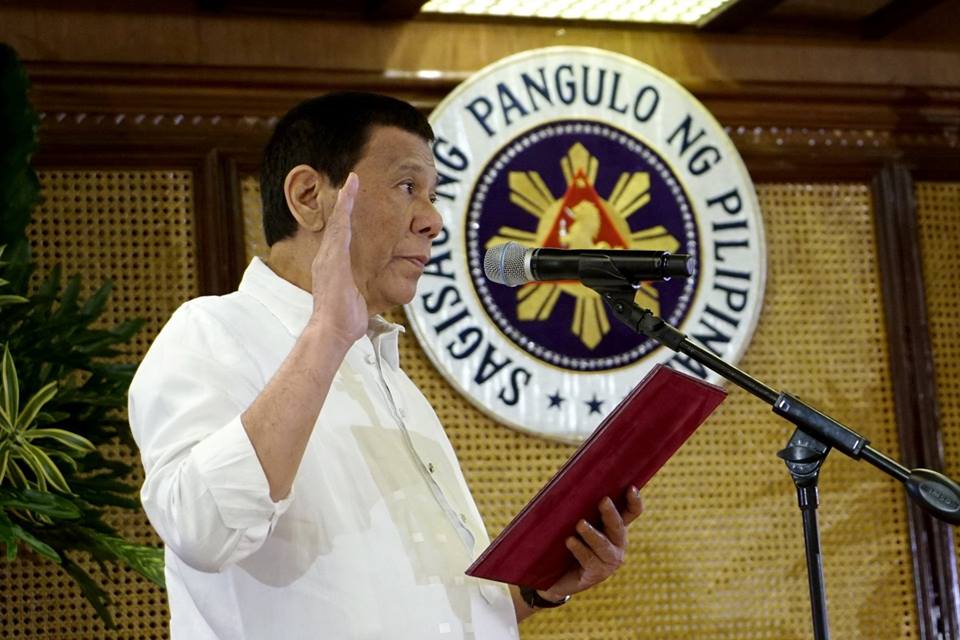 The biggest social media platform made a statement on Monday, October 22, saying that it deleted 95 pages and 39 accounts for violating their spam and authenticity policies.
It also said that the pages and accounts, which were mostly political or entertainment centric, directed users to "low quality websites that contain little substantive content and are full of disruptive ads."
Adding to that, "All were sharing links to the same advertising click farms off Facebook… We don't want this kind of behaviour on Facebook – and we're investing heavily in both people and technology to keep bad content off our services."
They didn't spare even large accounts as one page that even has 4.8 million likes has been wiped out from the website.
Among said pages were Duterte Media, Duterte sa Pagbabago Bukas, DDS, Duterte Phenomenon, and DU30 Trending News.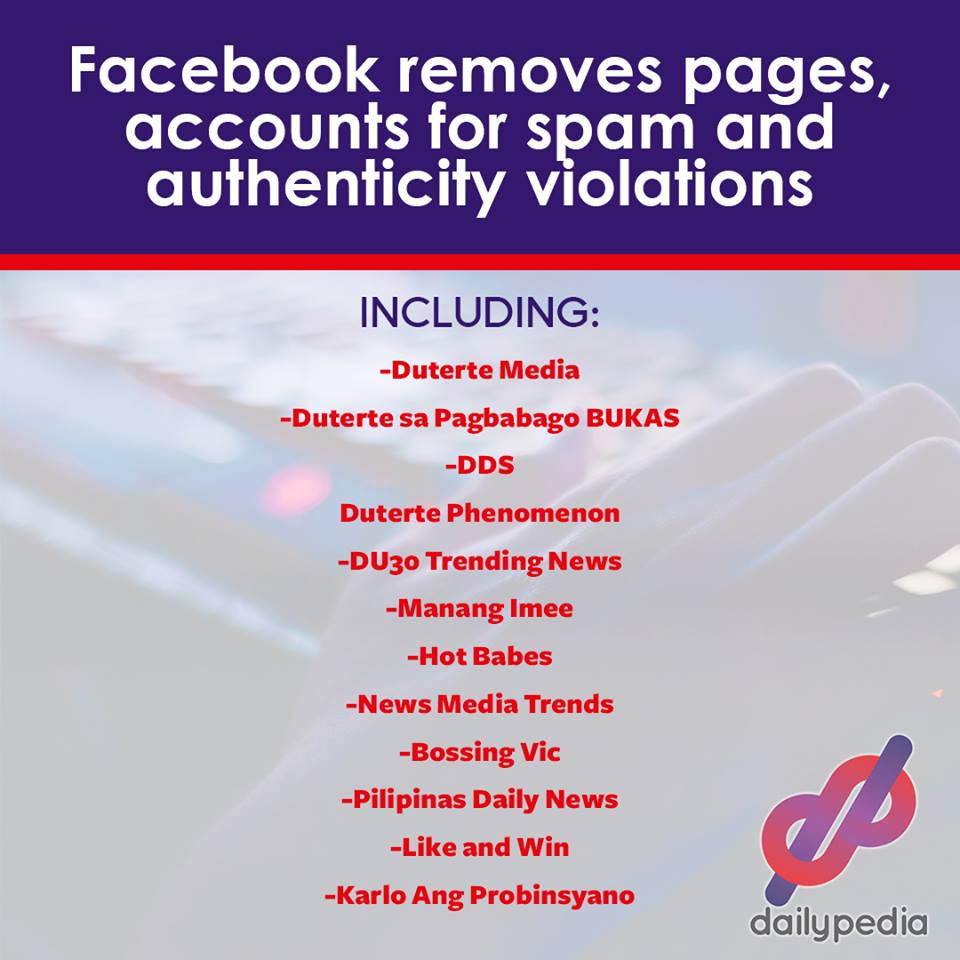 Manang Imee, which was a page managed by the supporters of Ilocos Norte governor Imee Marcos was also deleted.
"This takedown is a small step in the right direction, and we will continue working to find and remove more bad content."
This is not the first time that Facebook "cleaned" their website as it also blocked a number of websites that supported President Duterte back in April. The reason behind the move is because they were suspected to be sharing fake news.
Malacañang shrugs off
Presidential Spokesperson and Chief Presidential Legal Counsel Salvador Panelo stated that supporters should not be worried about Facebook's decision to remove pro-Duterte pages that violated its policies.
He said that there are many other platforms wherein they can show their appreciation to the current administration.
"If the concern is there will be no more avenues, there are so many. We have Twitter, Instagram, and so many others where the advocates can express themselves in support of this administration.
"Facebook must have its own rules and regulations. If they are implementing them, that is their own rule."