Couple continued their wedding despite the wrath of Typhoon Ompong.
The photographer said that his clients decided to push through with the original plan even though their wedding reception venue was ruined.
Indeed true love can withstand everything, even a literal storm.
A couple in Cordon town got married on September 15, while Typhoon Ompong was wreaking havoc in the Philippines.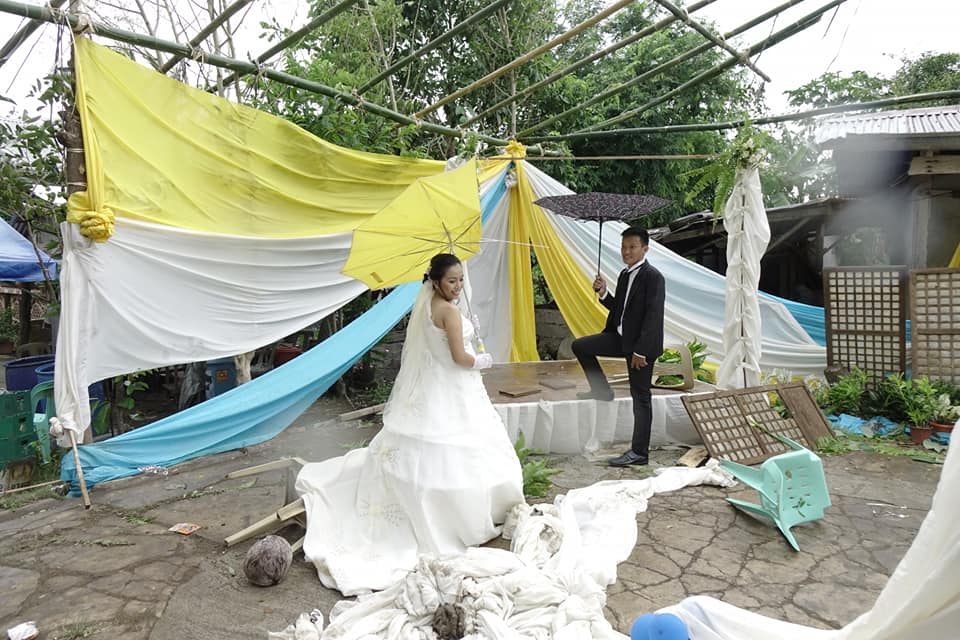 Photographer Dondie Aliñavon Ariola shared photos of Glenn Guillermo Agapito and Jasmine Vicencio Apigo standing in the middle of their wrecked reception venue.
The Signal No. 4 warning did not stop Glenn and Jasmine from posing for an unusual wedding photoshoot.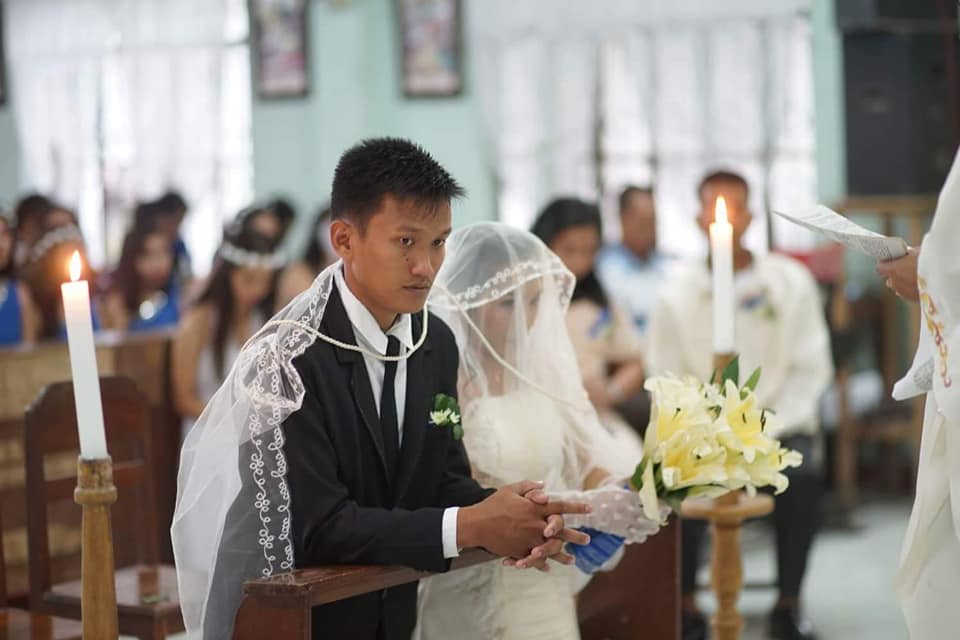 In a post by Dondie, he captioned it with "Kahit sampong ompong pa ang dumating, kahit masira man ang dekorasyon, tuloy na tuloy parin…
"Umulan bumagyo ayos lang, ayos lang…. tuloy na tuloy parin."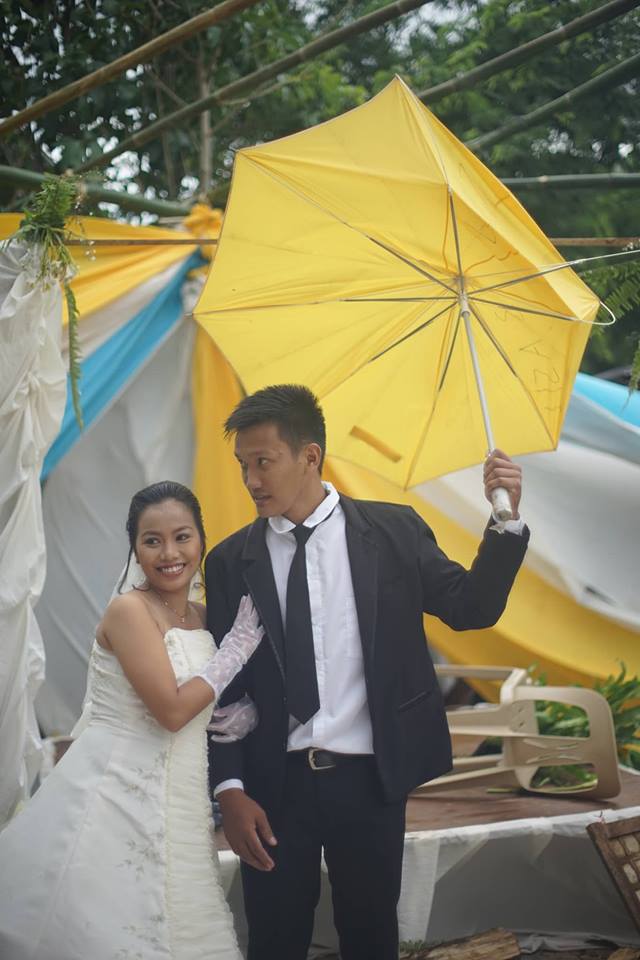 According to him, the couple was saddened by the ruined venue but decided to continue the wedding as that was the original plan. "Nadismaya daw po sila nalungkot pero dapat pa rin ituloy yung kasal kac yun na po napagusapan. Saka sabi before rain or shine tuloy tay0 sabi sakin."
Their reception was moved to the barangay hall of Turod Sur, Cordon.