A gay couple fell victim to a scammer and lost money nearing 1 million
Johann Matthew Chiu, the swindler, had the couple sign a contract for a supplier and merchant agreement
Netizens shared stories of how they and other people they knew were also scammed by Chiu
A couple fell victim to an elaborate scam and handed over money nearing a million pesos to their business partner, which turned out to be a fraud.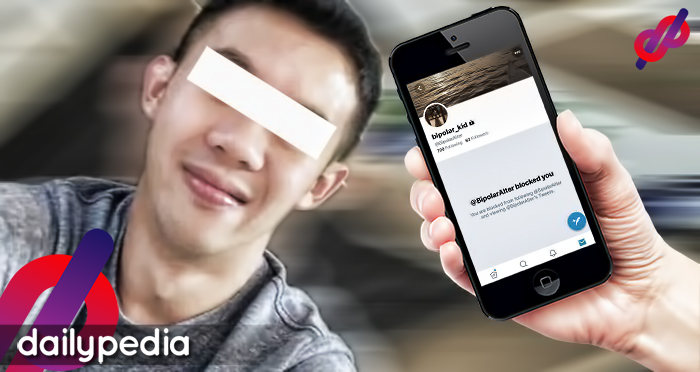 Facebook user Jap Tarectecan shared a photo of Johann Matthew Chiu, the one who took away their money from their printing business. It was a form of down payment to Chiu for items that Tarectecan and his partner bought from the scammer's so-called business "Mardybil Enterprises" such as ballers, notebooks, pouches, tarpaulins, and shirts which had all been ordered by clients for Tarectecan to print.
"Upon posting his photo on Twitter it came to our knowledge that he also uses the names Jiro Lucas, Marco Niel Tiongson Teng in other trasactions… We went to the government offices concerned to verify his documents such as his TIN, receipt, etc. But came out that its either fraud, or what they call 'Gawang recto'… According to our friends who came to us through Twitter he also has other cases such as stealing of cameras, cash, fake condo/land docs, and others," wrote Tarectecan.
"Nakakapagtaka lang kasi before we made transactions with him sinearch namin sya but there were no results din na masama kaya we proceeded with the transaction with him. Also he had receipts naman and may mga previous successful transactions kami sa kanya though small projects lang and also he has a bank account named with his business pero upon investigating na peke ang permits nya, paano sya inallow ng bank to open an account kung fake ang documents nya," added the victim.
Bobbie Ongpaucuno, a Twitter user, and partner of Tarectecan disclosed on the site that it was back in November 2018 when he and his partner met Chiu on Twitter. The swindler showed interest on Sogoryo, a clothing business of Ongpaucuno and right then offered from him an initial investment of PHP500,000. The netizen declined the offer back then as it was just the start of their business.
"Come late November, he donated goods for my initiative for our PLHIV friends from San Lazaro. I appreciated the gesture so much, making me think that the offer was legitimate. At one time, I asked my partner to email him the PNG version of my logo for the initiative. He became so interested to meet my partner… They met a couple of times last December, with the conversation about investing on my partner's printing business. He gave us some reasonable calculation regarding the investment that me and my partner have agreed to," narrated Ongpaucuno.
The initial investment did not push through but they did go on to sign a contract for a supplier and merchant agreement for a project amounting to Php 400,000, regarding a politician's baller bands.
"It was the same time when we gave him a down payment of Php 200,000 cash. He introduced his promotional materials company as MARDYBIL ENT. We thought that maybe this was the lift that we've been waiting for. But no we were wrong! A total of of 10 clients gave us a down payment, amounting to almost 1 million, and was given to him right away as our downpayment.  We started to worry when our first 3 clients didn't receive their orders on the proposed deadlines. We tried to ask him and… He gave us multiple excuses, sometimes he would blame the customs or the shipment itself. He even gave us a BL (bill ladding) for our order which was, by the way, incorrect since customs confirmed that it was for a different shipment not related to any of his businesses," related Ongpaucuno.
When the supply fell through and they could not deliver to their clients nor issue them for refunds, the couple were invited to barangay arraignments and even had lawsuits filed at them. Still, they were still scared at the time to confront Chiu, as there were other bigger projects that they were still tied to him. They got suspicious at the end as Chiu was always eager to get the money transferred to his account, whenever their clients called to make sure that their payment got through.
"For the next day to come, I decided to make an excuse that my app wasn't working. He still insisted for me to withdraw at least the Php 20,000 and meet him to give him the money. I was scared so I decided to fake that my card was rejected sending him these photos," said the victim.
They decided to file a claim with Criminal Investigation and Detection Group (CIDG) over the issue and instead found out that Chiu was indeed a fraud. His company and papers were fake.
"I wanted to die that very moment," disclosed Ongpaucuno. "I want to kill myself because for the nth time we made another wrong decision. My partner almost killed himself because of what happened. He wanted to jump out of our condo to end his life but I managed to stop him. It was overall traumatic."
The couple has now coordinated with their lawyers and have filed estafa against Chiu. Tarectecan shared his story on Facebook in order to obtain help from netizens in finding leads to Chiu's whereabouts, and for other people who fell victim to him to come forward, so they can altogether file a class case against the fraudster.
Lord Tapusin na po natin to dahil ako'y sobrang pagod na at andami na pong nadadamay. I don't know what prayer to…

Posted by Jap Tarectecan on Thursday, April 4, 2019