Nearly thirteen thousand Filipinos have gone to the afterlife following their battle with COVID-19.
For those still alive, the deadly disease makes it even more challenging for them to make a living.
And it's hard to believe that there are people still willing to put others in a bad position for their gain given that the world is suffering from a pandemic.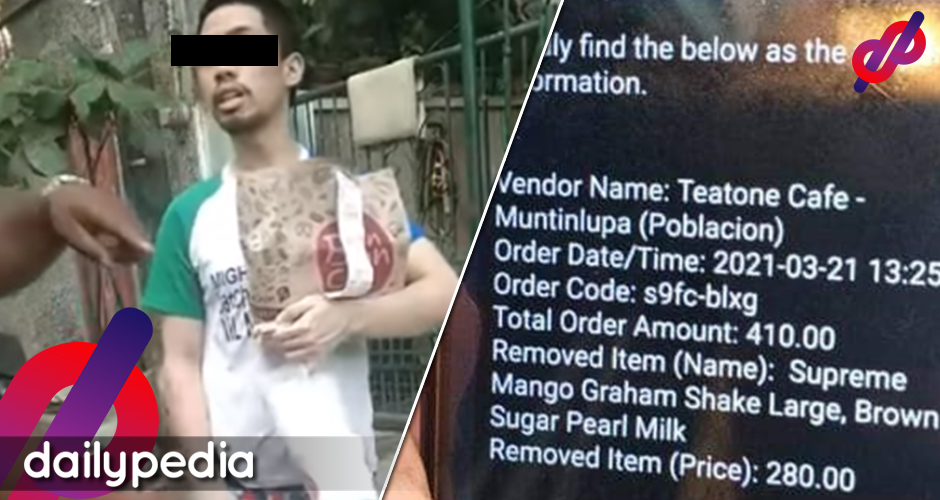 That kind of person has recently been exposed via social media.
One Ramjun S. Enecito uploaded a video on Facebook page "DELIVERY RIDERS Community" wherein two delivery riders are seen confronting what they believe was a scammer.
In it the shared footage, the customer is seen carrying his order while two delivery riders explain to him that they already know all about his scheme.
According to the riders, the customer would use different names then complain to the delivery service provider that his order did not arrive.
The company will be left with no choice but to grant him a voucher and refund his money.
The rules dictate that the riders are penalized every time an order isn't delivered.
The riders have proof of him using different names to successfully carry out this tactic. They have photographs of him ordering from the company multiple times.
The scammer did not have anything to say and just stood there silently as his conning technique was exposed. He currently resides in Muntinlupa.
It is unclear whether the riders who have been scammed received any kind of compensation.