Reelectionist Sonny Angara is accused of having a "troll army," netizen provided proof by reverse-image searching his supporters
Sonny Angara responded to online critics with the hashtag 'troll intelligently'
Angara referenced last year as 'Perfect Storm' with the rise of the country's inflation rates and turmoil in world economy that overshadowed the TRAIN law's commencement
A digital exploration was done online, uncovering an alleged "troll farm" for reelectionist Senator Juan Edgardo "Sonny" Angara; after the lawmaker snidely answered a netizen's inquiry of higher excise tax on fuel, mentioning the hashtag "trollintelligently."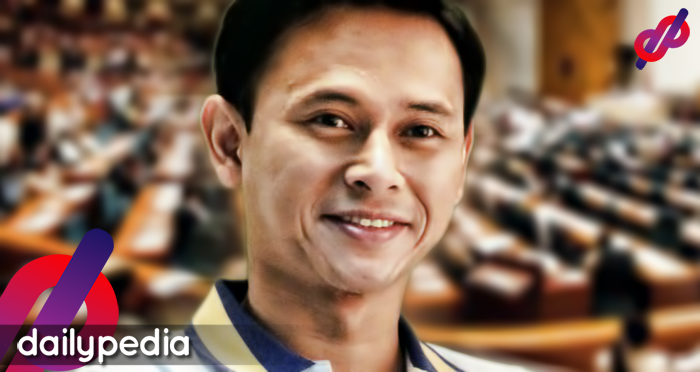 It all started when one Twitter user expressed his opinion that the public should remind Angara that he was the one who sponsored the government's Tax Reform Acceleration and Inclusion (TRAIN) Law, as he reminded that the senator is in the business of forgetting it. This is in reference to the absence of the bill in his commercial ads.
The post was then quote-retweeted by his friend and tagged the senator's Twitter handle to start an online discussion. When the conversation turned to Angara's appearance on CNN Philippines' The Source, another netizen pointed out that Angara has seemingly settled the TRAIN Law issue as the price of gas would increase base on the status of the world market.
"That's the best he could do? Then why isn't he as proud of its effects on all of us if that were the case? World market, my foot. Matagal nang dictated ng world market ang crudo. Pero dahil sa kanya, mas itong nagmahal dahil sa tax. Was it an extra P8-10/litre?"
And to this, the legislator finally replied to the thread with, "P2.50. #trollintelligently."
Friends of the user came to her defense, denying that she was far from trolling and then proceeded to pull up receipts of the senator's troll network: "Troll agad?? I know her personally and she's far from trolling. Alam mo kung ano ang troll?? Yung troll farm mo. Daming pondo ser ha??"
"Antaray may troll network din si Train Law Mastermind @sonnyangara ha?? Accounts with just a few tweets and virtually all of them — you guessed it — defending Sonny Angara. At nilalike din nila ang isa't isa. Iba po talaga epekto ng Train Law, kung anu-anong trabaho na pinapasok."
Last February, a netizen did a reverse image search on Angara's supporters and supposedly uncovered his troll army: "If you're ever feeling down about yourself, just scroll through Sonny Angara's troll army and look for some uplifting quotes."
"As you can tell by their follower count, there are about a 120 quotes to choose from. Enjoy and feel better about yourself. At least you are not a paid hack ✨"
One of the front runners of the 2019 senatorial race, Angara was interviewed by CNN host Pinky Webb Tuesday night.
A legislator for 14 years, he has pushed for passage of more than 80 laws, one of which is the TRAIN Law he shepherded in the 17th Congress, and for which the lawmaker has been under attack by the opposition party and netizens alike.
The controversial bill was passed in 2017 and took effect last January 2018. Under it, additional taxes were imposed on drinks with sugar and oil products to fund the administration's infrastructure program. An excise tax of P2.50 was placed on oil products in 2018, while another P2.00 was added this year.
Asked by Webb if Angara has any regrets about passing the said bill, he answered, "Maybe the amount, maybe we could have spread it out over 4 or 5 years. Having said that, the original proposal of the DOF (Department of Finance) was 6 pesos tax and I think the intention of the Congress was very good in the sense that they want to spread out the pain. But looking back at 2018, it was like a 'Perfect Storm'… No one predicted that the oil would hit a hundred dollars. No one predicted that the US would threaten Syria, that the trade war between US and China would happen."
"We have to live with what we did," added Angara.