Presidential candidate Bongbong Marcos finds it hard to understand why people say it's challenging to get an interview with him.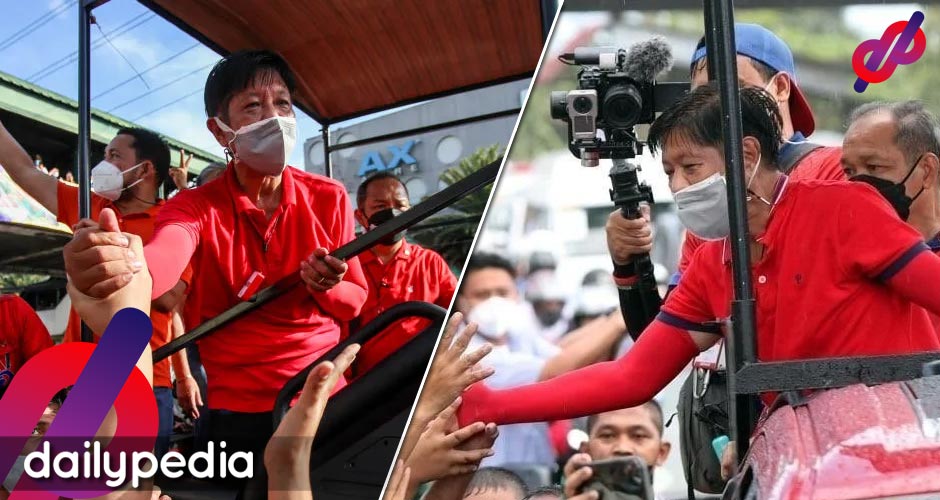 "I don't know kung saan sinasabing that mahirap ako i-ambush interview. I'm always out in public," he told CNN Philippines.
Marcos' camp has been known to be selective when it comes to answering questions from reporters.
Should he win the presidency, Marcos said he may not employ a spokesperson but will instead face the media himself.
He also said that he has other campaign activities planned when he is out.
"Ako, palagay ko hindi ako maglalagay ng spokesman. Haharap ako sa media. I don't understand bakit may spokesman ang presidente. Kaya naman i-explain ng presidente kahit na ano,"
His supporters praised him after holding his first press conference in Cagayan de Oro shortly after the CNN interview was aired.
Marcos has attended countless public events but journalists rarely get the opportunity to ask him questions regarding his policies.
Most of the time, Marcos only answers questions during ambush interviews while he is crowded with supporters.
During a sortie in Cavite back in March, Marcos responded when asked about the PDP-Laban party endorsing him but walked away when the issue of real estate taxes was brought up.
Rappler reporter Lian Buan was also shoved by a security personnel as she tried to get an ambush interview with the dictator's son in Quezon City.
Marcos is undoubtedly and consistently hard to interview. Here's some proof on film. Everyone embedded in this campaign will say the same. https://t.co/kqn2SgHYbU pic.twitter.com/LTjvoVu0aO

— Lian Buan (@lianbuan) April 26, 2022
Recently, Marcos avoided a question from BBC correspondent Howard Johnson.
Many months back, Marcos declined to appear in televised debates and interviews with real journalists.