Rappler condemned the way presidential aspirant Ferdinand 'Bongbong' Marcos Jr's security personnel and media relations officer Krizza Mendizabal treated its reporter Lian Buan.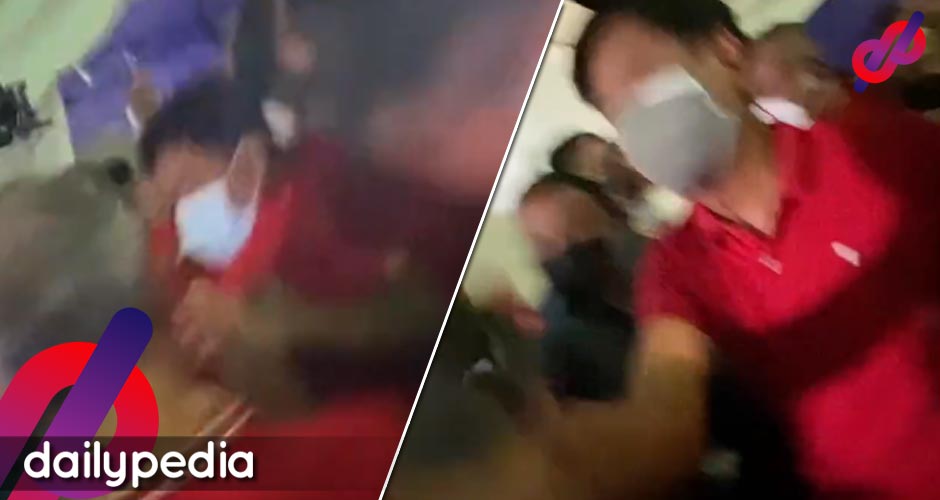 "Our reporter Lian Buan, who covers Marcos, was subjected to both on-the-ground and online harassment," wrote Rappler on its website.
The incident was captured on video where Buan is seen trying to get an ambush interview with the dictator's son during a sortie on IBP Road, Quezon City but security personnel wouldn't let her. 
Mendizabal also repeatedly shoved the journalist's hand and cellphone camera.
After getting pushed onto a structure, Buan can be heard crying, "Aray! Ang sakit!" 
Here is a shot of Marcos' media officer extending her hand to block mine, and my camera, as the guards around block me. pic.twitter.com/Y5zjsETk79

— Lian Buan (@lianbuan) April 13, 2022
Rappler said that the campaign staff should already recognize by now who the usual reporters are covering Marcos and that they pose no threat.
"This kind of media censorship, which involves physical force, is unacceptable in a country that protects free speech and a free press in its Constitution," the entry read.
The statement said that Buan was red-tagged prior to "physical harassment."
"Twitter user @shiningtwicexo red-tagged Ms. Buan as 'one of the high-ranking officials of the CPP-NPA-NDF' due to her membership in the National Union of Journalists of the Philippines (NUJP), where she is a director."
Fellow Rappler journalist Mara Cepeda said the incident could be a glimpse of what a Marcos administration would look like if he wins.
Kandidato pa lang 'yan sa lagay na 'yan. Paano kung nakaupo na? This is a glimpse of how the Marcos administration would deal with critical press. #DefendPressFreedom https://t.co/LDQodYaV0j

— Mara Cepeda (@maracepeda) April 13, 2022
Rappler CEO Maria Ressa said the video showed how coward Marcos Jr. is when answering tough questions.
This is how badly candidate Marcos wants to avoid questions from an independent reporter. At the end, you hear @lianbuan cry out in pain #CourageON https://t.co/pAe3Srh04V

— Maria Ressa (@mariaressa) April 13, 2022
"We call on the Marcos camp and his supporters to be more transparent, to stop harassing journalists, and to respect the media's role in a free society," Rappler added.