Special Envoy to China Ramon Tulfo Jr. defends influx of Chinese workers to PH
According to Tulfo, Chinese employees are better and more efficient than Filipino workers
Partido Manggagawa called out Tulfo to provide a study to back up his claims
Amid the influx of foreign workers in the country, Special Envoy to China Ramon "Mon" Tulfo Jr. supported the influx of Chinese laborers, even elevating them as "better" than their Filipino counterparts.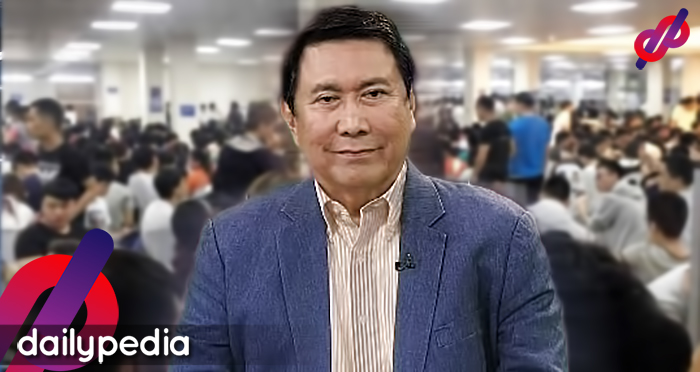 Speaking in CNN Philippines' On The Record, Tulfo stated: "Alam mo bakit nila preferred, 'yung mga developers, 'yung mga Chinese workers? Masipag. 'Yung mga Pinoy workers, mawalang galang na, 'pag pupunta sa job site tsaka lang dun magpe-prepare ng kanilang tools, whereas 'yung mga Chinese preparado na."
Chinese workers get the job done faster than the Filipinos according to Tulfo as they do not talk when on the job. "'Yung mga Pinoy they take time, they sweep time, pupunta sa CR, iinom ng tubig, iihi… May nagsabi pa nga sa akin, what takes Chinese workers eight months to finish a certain project, sila, ang mga Pinoy, isang taon," he added.
The former broadcaster and newspaper columnist also pointed out that some contractors are even complaining that Filipino workers are noisy at work and slow. "Ang nalalaman ko umaangal 'yung mga developer, 'yung mga foreman inaamin nila na 'yung mga Chinese workers kapag nagtatrabaho, trabaho. Itong mga Pinoy salita nang salita, maingay pa, tapos mabagal."
As a response to this, Partido Manggagawa, which is a labor group and a political party, told Philstar.com in an online exchange that they want to challenge Tulfo to "provide a comparative measure of productivity or a time-and-motion study" to back up his claims.
Partido Manggagawa suggests that Tulfo "is just an apologist for Duterte's pro-China policy and for Chinese interests."
There has been a significant increase in the number of Chinese nationals flying to the country since President Rodrigo Duterte assumed office in 2016. The president had established stronger ties with the economy-giant, which provided funds and loans for several projects under the administration's "build, build, build" program.
Bureau of Local Employment Director Dominique Tutay said from 2015 to 2018, there were 169,893 foreign nationals working in the country—about 51 percent of them are Chinese. Citing data from the Immigration Bureau, Tutay said in 2018 alone 185,000 foreign nationals were given special work permits by the agency, and 127,033 of the applicants for such permit were Chinese.
Presidential spokesperson Salvador Panelo explained back in January the reason of the influx, "We lack so many construction workers that is why many Chinese workers are being hired because there are no more Filipinos. Many Filipinos are unemployed and yet they lack the skill so we need to teach them."
READ: Chinese versus Filipinos: Who work harder?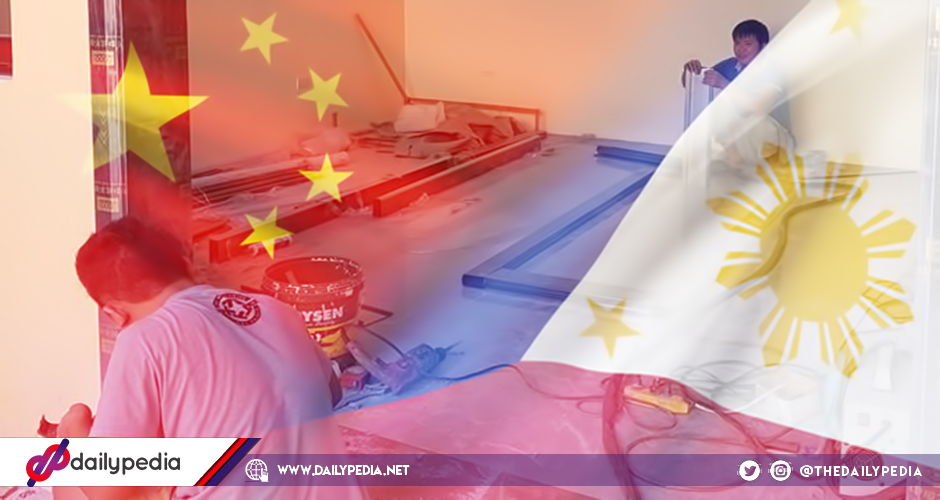 Tutay, however, disputed this saying that a large portion of Chinese workers in the country are employed in the gaming industry. Meanwhile, only half of the about 10,000 foreign nationals with alien employment permit under the construction sector are Chinese.
"Dumagasa po ang Chinese nationals when it comes to online gaming. Medyo mababa lang naman ang bilang ng Chinese nationals in the construction sector," she said.
On the other hand, Labor Secretary Silvestre Bello III said he "violently disagrees" with Tulfo's statement on Filipino workers in a follow-up report on CNN Philippines.
Bello III claimed in a televised report, "He should know that the most sought after workers in the world are the Filipinos. You go anywhere, in any other country, and they always give preference to Filipinos because Filipinos are very industrious, very efficient and they are very good workers."
Filipino workers VS Chinese workersFilipino workers are indeed harworking.. no doubt about it.. they will be seen all…

Posted by Tatangz on Saturday, December 1, 2018
He added that an inter-agency taskforce that includes the Department of Labor and Employment, Department of Justice, Department of Trade and Industry, Bureau of Immigration, Bureau of Internal Revenue, and the Philippine Amusements and Gaming Corp. has already met to address the issue.
Still, for Tulfo, the inflow of Chinese workers will benefit the country in the long run. "Our country has become a good place to invest in. We've opened our doors to China kaya dumami sila… We have everything to gain, ang laki laki ng investments na dumadating," said.