National Task Force to End Local Communist Armed Conflict (NTF-ELCAC) spokesperson Lorraine Marie Badoy came under fire after red-tagging CNN Philippines for sharing the League of Filipino Students' (LFS) request for donations on Twitter.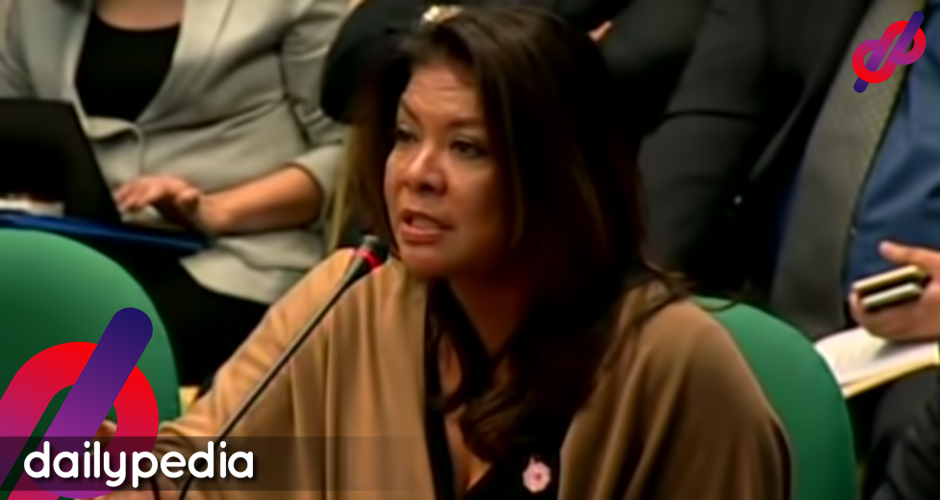 The (LFS) identifies as a leftist student organization and is asking people to send their donations to the victims of Super Typhoon Rolly and Typhoon Ulysses.
Without citing any evidence, Badoy branded the LFS as a "known front" of the Communist Party of the Philippines, its armed wing the New People's Army, and the National Democratic Front.
🚨 ALERT 🚨

NTF-ELCAC's Lorraine Badoy baselessly red-tags @CNNPhilippines alongside LFS for launching a relief ops for victims of #UlyssesPH

Meanwhile, LFS continues to take part of relief ops and gather donations.

For interested volunteers, please do not hesitate to DM us! pic.twitter.com/72PNwJQS2E

— League of Filipino Students (@LFSPhilippines) November 13, 2020
Since the Anti-Subversion Law has already been repealed, joining the CPP is no longer considered illegal. In addition, similar groups are yet to be deemed as terrorists by local courts.
Meanwhile, right-leaning groups cautioned against red-tagging because the accused are usually subjected to harassment and even death threats.
Badoy asked if CNN Philippines was sheltering an LFS and College Editors Guild of the Philippines (CEGP) cell in their network.
CNN Philippines said it "strongly objects" her "misplaced and baseless allusion."
"We believe the back-to-back storms that ravaged our country to rise up from the ruins and practice the Filipino spirit of 'Bayanihan' in whatever capacity we can, rather than foray into red-tagging that will only sow disunity," the TV network said.
It explained that the network also accentuated calls for donations from Caritas Manila, Kaya Natin PH, Ateneo de Manila University, the University of the Philippines, and more.
READ: CNN Philippines pushes back against NTF-ELCAC spokesperson Lorraine Badoy's red-tagging of the network, saying it 'strongly objects' to her 'misplaced and baseless allusion' | via @XaveGregorio https://t.co/ed9qlop1cO pic.twitter.com/Q3qkjcgolz

— Philstar.com (@PhilstarNews) November 14, 2020
Badoy's red-tagging was flat out "despicable," said the National Union of Journalists of the Philippines (NUJP).
"Such heartless behavior is a disgrace not only to her office but to the whole government she supposedly serves," the NUJP said in a statement.
Badoy's "totally irresponsible" accusations could expose CNN Philippines journalists and members of LFS and CEGP to potential harm.
NTF-ELCAC spokesperson Lt. Gen. Antonio Parlade Jr previously made baseless claims about communist rebels having "infiltrated" all the media outlets and even holding management positions.
NUJP said Parlade painted a virtual target on everyone who mans the country's newsdesks and newsrooms" and has "slandered the whole industry."
Badoy is one of the most despised government officials, and her recent red-tagging just made people dislike her more.
PCOO Usec. Lorraine Badoy took time out today to write a looong FB post to my co-parents in LSGH not to respond to my appeal for help for the victims of #UlyssesPH kasi daw high ranking official ako ng CPP-NPA-NDF. Sa halip na tumulong, red tagging pa rin ang inaatupag.

— Teddy Casiño (@teddycasino) November 14, 2020
https://twitter.com/iamsigmund05/status/1327949129327075330?s=20
It seems the NTF-ELCAC is red-tagging just about anyone they suspect has ties to left-leaning groups.
Lahat na lang ni red tag nila? 🤔🤔
CNN PH 'strongly objects' to its being red-tagged by PCOO Usec Badoy | Inquirer News https://t.co/C2UY2jKO1g

— 🇵🇭 Hannah (@k4tc4rl0) November 15, 2020
One netizen says that Badoy has been used as a diversion tactic to distract people from the real issues affecting the country.
Very timely! Badoy's intention is to divert all our eyes away from the current true and real issues. It's another SCHEMING and SCAMMING!

This has been their strategy– diversionary tactics!

— Christopher Cabangon (@cabangon_chris) November 14, 2020
It is absurd how can Badoy even suspect CNN Philippines of being associated with left-leaning just by sharing a call for donations to typhoon victims, said one netizen.
RED FUCKING TAGGING CNNPH FOR POSTING RELIEF EFFORTS? Badoy you have reached the lowest of lows our expeCTATIONS ARE SO LOW FOR A REDTAGGING PIECE OF SHIT LIKE YOU BUT FUCK YOU HAVE SURPASSED THAT LOWNESS

— #TindogCatanduanes #CagayanNeedsHelp (@3gordd) November 14, 2020
Such a witch!!! #BADOY https://t.co/O8B2R6sQBC

— Mat (@matbagsic) November 15, 2020
lorraine badoy looking like a rat jumping around the corner looking for groups to redtag. ang panget mo, 'te. #NoToRedTagging https://t.co/LPQIbgHui4

— jamm-e (@jaaamme) November 13, 2020
Badoy has lost her ways and became a "sellout," said a netizen.
Badoy is a freaking sellout. what do you expect from a woman who sold a bit of her morals for money and power.

— JB. (@jb_tiamson) November 14, 2020
Badoy is horseshit

— FG (@fg_dakath67) November 15, 2020