The National Disaster Risk Reduction Management Council (NDRRMC) reported that as of Sunday, 67 have already lost their lives to Typhoon Ulysses. Others have been injured and over a dozen are missing.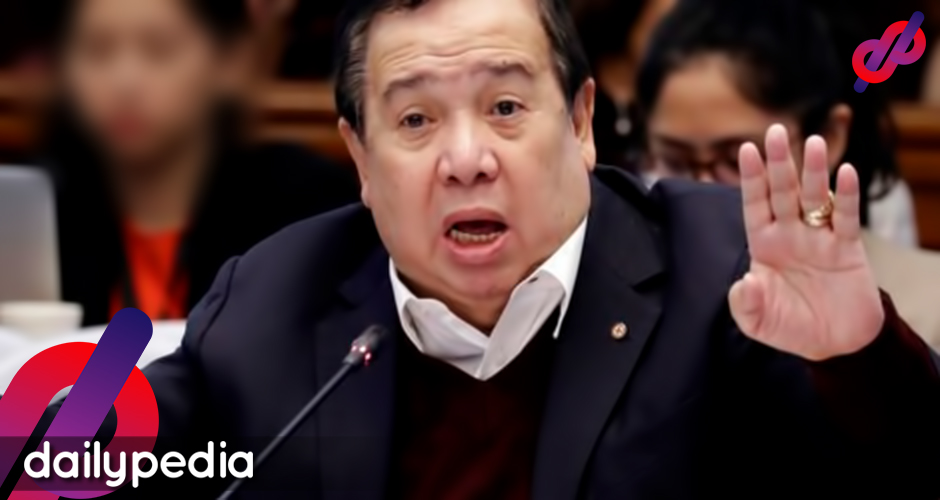 22 have died in Cagayan Valley, 2 in Central Luzon, 17 in Calabarzon, 8 in the Bicol region, 10 in the Cordillera Administrative Region (CAR) and 8 in Metro Manila.
Around 25,852 houses are left in ruins. The agricultural sector meanwhile has incurred a damage of P1.19 billion while damage to infrastructure is at P469.7 million.
Pres. Rodrigo Duterte has assured the victims of Typhoon Ulysses that they will be rescued and taken care of by the government, but the #NasaanAngPangulo topic is still constantly being used on social media as an emphasis on his inaction amid the calamity.
People are now starting to realize that Vice President Leni Robredo is more of a leader than Duterte can ever imagine becoming. Robredo's efforts are highly appreciated by the public.
Harry Roque,

Today is Thursday, not Sunday, today is not Nov 1 for the President to visit his deceased loved ones. You have no excuse to sugarcoat the President's absence for the #UlyssesPH response. We don't want to hear your lame and stupid excuses again. #NasaanAngPangulo https://t.co/JIe8TlYeMr

— Gun Grex (@gungrexemocling) November 12, 2020
Many are saying that up to this day, Duterte remains inactive in providing assistance to those who need it.
STOP THE ROMANTICIZATION OF FILIPINO RESILIENCE.
FUND PROGRAMS ON DISASTER RISK MANAGEMENT.
DECLARE CLIMATE EMERGENCY NOW.
FIGHT FOR CLIMATE JUSTICE.#NasaanAngPangulo#ClimateJusticeNow#DeclareClimateEmergencyNOW pic.twitter.com/NRG0H9mRSX

— UP Kappa Phi Sigma (@upkpscds) November 12, 2020
#NasaanAngPangulo speaks more of Duterte's lack of concern. He is the leader of the country therefore he is responsible for whatever is happening to its people.
Oh cmon, #NasaanAngPangulo isn't about you personally rescuing victims, stopping the typhoon. It's about assuring your country that you're actually WORKING to help us. IT'S YOUR RESPONSIBILITY. That's why we demand accountability. If ur incapacitated, then resign. Let the VP lead https://t.co/Wc3fSO2xL9

— Kerwin King (@imkerwinking) November 12, 2020
The public wants concrete plans, not just televised briefings that are for the most part full of nothing.
Hi @/Duterte, this is your sign! Let Leni lead na! We don't need your ass swimming! We want concrete plans and actions!#OustDuterteNOW #NasaanAngPangulo pic.twitter.com/iBoxU5nAmG

— 🄱🄻 🄿🄷 (@boyslovephp) November 12, 2020
what people want what he wants
him to do: to do:#NasaanAngPangulo #UselessPH https://t.co/ruG1dIJdmM pic.twitter.com/6ROYgM2Etv

— rodyboi (@duhrednozz) November 12, 2020
It is as if Robredo is the president based on the assistance her office provides to the victims.
Vice President: President: pic.twitter.com/svHuFABsQ6

— gwai (@gwyfilms) November 12, 2020
Then DDS will say, "it's just for a photo op." When in fact you have a woman here, with little budget, doing whatever she could to help and serve the people. At least, SHE'S DOING SOMETHING FOR THE FILIPINOS. #LetLeniLead so that people will stop asking #NasaanAngPangulo. https://t.co/Ty71xnVd6z

— Nephi Treyes (@nephitreyes) November 12, 2020
The public is more frustrated than ever at the government because officials do not deliver what is needed.
Although government officials would refute this, Sen. Richard "Dick" Gordon back in May admitted that the Filipino people shouldn't "rely on the government" because "no one will take care of you or family best other than you."
Sen. Gordon to the public: No one will take care of you or your family best other than you. Don't rely on government

— CNN Philippines (@cnnphilippines) May 12, 2020
His remarks are now getting the attention of critics because that is the reality typhoon victims are currently facing.
Gordon literally said: pic.twitter.com/TwWkasUZK0

— ᜉᜇᜌᜓᜈ᜔ (@einzelgangerrr) November 12, 2020
One netizen pointed out how Gordon's statement only means that citizens should just stop paying taxes because they do not get the services necessary for certain events.
Since you said that, pwede rin bang 'di na rin ako magbayad ng taxes; don't rely on us din lol

— HIATUS | enzo (@enzokaleido) November 12, 2020
There is no reason to pay taxes if the government is going to abandon its people.
Para saan yung buwis na kinakaltas niyo sa amin iung kanya-kanya pala tayo. Quingina mong tuta ka. 🖕🏽

— Kulotissima (@kulotissima) November 12, 2020
https://twitter.com/heinzsanchez/status/1327235674102087681?s=20
Don't rely on govt?! Bakit?! Kailan b naging reliable ang govt? There are things that govt has to provide… That's why people pay taxes! Kung makasalita akala mo Yung pangaraw-araw n kinakain inaasa sa gobyerno. At dahil sa corrupt n gobyerno, Di umuunlad bayan.

— daphine3 (@daphine36) November 13, 2020
https://twitter.com/mdonitashadows/status/1327072709247864836?s=20
Ah so ano pala silbi ng napaka laking taxes namin every cut off?

— Charles Herrero (@charles_herrero) November 13, 2020
https://twitter.com/unomagnifico/status/1327186830714781697?s=20
On Sunday, Duterte told reporters that there exists a resistance from Congress on the establishment of the proposed Department of Disaster Resilience.
"We're having a resistance. Sa Congress mismo. May iba…doble na daw, a duplication of work. Tama na daw 'yung isa," Duterte said after a briefing with government officials in Legazpi City, Albay.
"Sa akin ok lang [That's fine with me], I can do it in the meantime na maski iyan lang [even with just one]. What is important is that we have the machineries and the equipment, and you have the money and people are there, deployed before the typhoon comes," he said.