Presidential spokesman Harry Roque has advised his critics to continue helping in any way they can the victims of Typhoon Ulysses. He said this after a video of him singing without a face mask circulated on social media.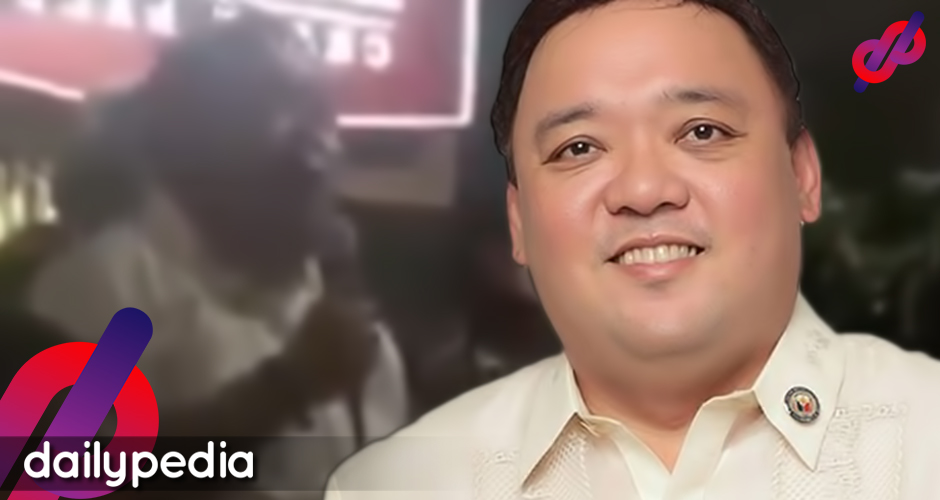 "Just when I thought I could unload a little after a hectic week/s, my unremarkable singing as a means of unloading goes public and I get a beating," Roque said in a response to his critics who attacked him for singing "Pare Ko," a popular song by the Eraserheads amid the damages caused by the calamity.
"Having said this, let us go back to the most pressing matter at the moment, which is providing the much-needed assistance to our distressed brothers and sisters in the aftermath of typhoon Ulysses," he added.
He also shared that the people of Cagayan Valley will also receive donations from his family.
"As I speak, my family and I are preparing/repacking 600 bags of rice for donation in Alcala, Cagayan Valley where my friend and previous law partner and his family reside. Let us unite, help, and be kind to our fellow Filipinos," he said.
Staunch Duterte critic Francis Baraan IV shared the video online with tremendous disapproval.
"Habang namamatay mga bata at nalulunod sa delubyo, habang nagsisisigaw mga tao at humihingi ng saklolo, ang ginagawa mo lang pala kagabi ay nagkakaraoke?!" Baraan said in a tweet.
GAGONG HARRY ROQUE!

Habang namamatay mga bata at nalulunod sa delubyo, habang nagsisisigaw mga tao at humihingi ng saklolo, ang ginagawa mo lang pala kagabi ay nagkakaraoke?!

And you have the gall to call yourself a human rights lawyer before?!

HAYOP!

MAGSAMA KAYO NG BOSS MO! pic.twitter.com/08kUNcLLyS

— Francis Baraan IV (@MrFrankBaraan) November 14, 2020
Kevin Manalo hopes that Roque and his friends observed IATF health guidelines, but it seems they didn't, based on the video.
So in short he indirectly confirms it happened last night. Let's hope they strictly followed IATF protocols on gatherings, karaoke, etc. – the least they could do. https://t.co/HXtoffNBWE

— Kevin Manalo (@kevinmanalo_) November 14, 2020
Callalily vocalist Kean Cipriano couldn't believe Roque would do such a thing when the Filipino people are suffering.
"Means of Unloading" …. habang lumulubog sa baha ang mga kababayan mo?

Ayos yung lyrics ng kanta pasok na pasok.

"o jusko, ano ba naman ito? Di ba? TANGINA!!" https://t.co/UfqBbORFMv

— Kean Cipriano (@keancipriano) November 14, 2020
Comedian Pipay Kipayy thinks it was insensitive for Roque to be having fun at a time like this.
Ang inorder ko Spokesperson, bat bibigyan nyo ko ng kumakantang putanginang garapata?! Hoy habang sinisigawan mo yang Mic gamit yang amoy bagang mong hininga, ubos na yung boses ng mga tao kakasigaw ng tulong.

— Pipay (@pipaykipayy) November 14, 2020
Roque looked really bad on this one.
Never forget while hundreds were fighting for their lives, trying not to drown or get electrocuted, Harry Roque was at the karaoke.

— Patroclus (@Miguelitopepito) November 15, 2020
The Department of Health (DOH) earlier cautioned the public of karaoke singing because according to studies, this kind of activity has a higher chance of spreading COVID-19 as opposed to just talking and breathing.
https://twitter.com/myth_riego/status/1327651425762095104?s=20
https://twitter.com/maga_blink/status/1327548143731318784?s=20
https://twitter.com/savingjustineph/status/1327798433478918150?s=20
His reason came off as irrational.
Ang sama-sama na ng loob ko kakatingin sa social media ng mga kaibigan kong naapektuhan sa buong Luzon, tapos makikita ko nakabakasyon pala ung mayor ng Tugeg tapos si yudeputang Harry Roque karaoke lang! Hukininam!

— Areese (@areesejabasa) November 14, 2020
https://twitter.com/2facedfa1ry__/status/1327672086148464641?s=20
Me going to mr. harry roque after I saw him singing while others are dying https://t.co/jc9E87EMrE

— LOOKATMYHEADER (@danielishire) November 15, 2020
The agricultural sector has already incurred over a billion pesos of damages because of Typhoon Ulysses.
Nearly 40 people have lost their lives.