Filipino actor and dancer Zaijian Jaranilla fulfilled his promise to ABS-CBN's Head of TV Productions, Lauren Dyogi, by taking him for a ride in his first car, as he had promised.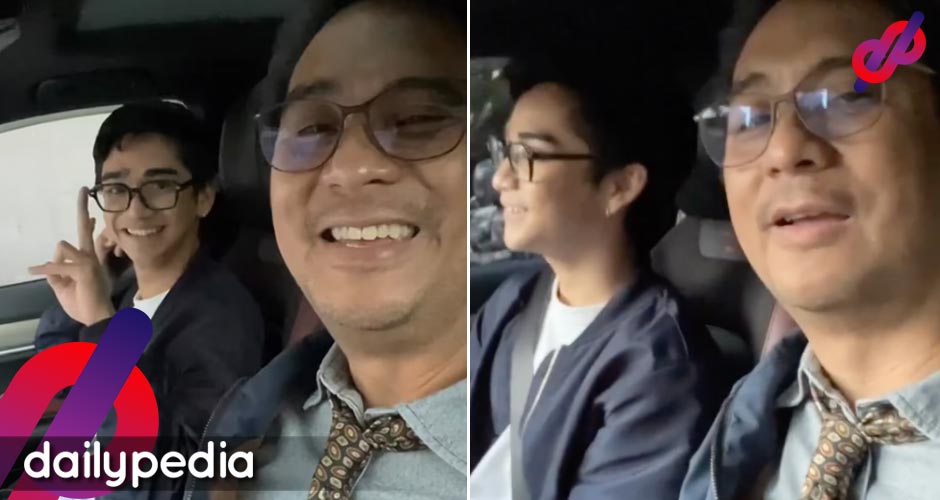 Dyogi shared a video of their ride on Instagram on Monday.
In the clip, Jaranilla picked up Dyogi from his workplace and offered to take him for a spin around the block. This is Jaranilla's first purchased car, which he had owned for over a year.
"Isang karangalang makisakay sa pinaghirapang sasakyan ng isang mahusay na batang artista (It's an honor to be riding in the car of a talented young artist). Last year, I was teasing Zaijian who was back then planning to get his own vehicle he could already drive to work. He promised he will let me ride his new car," said Dyogi in the caption.
"This week, promise fulfilled by him and am very honored and proud to share a ride with Zaijian who is destined to be a very important actor of this generation. Congrats Zaijian @zaijianjaranilla1 for all your blessings in life! Cheers to more great roles and projects for you!" he added.
View this post on Instagram
Dyogi expressed his excitement about seeing one of the network's most promising young actors achieve his goal of owning his first car.
"Excited na'ko, matutupad na ang pangako sa akin. Sabi ko ipag-drive nya ko," the network executive said in the video.
Dyogi expressed how happy a feeling it is to see a promise fulfilled by Jaranilla; his sacrifice paid off.
Jaranilla, now 21, gained recognition for his portrayal of Santino, an orphan in the teleserye 'May Bukas Pa' in 2009. The show was based on the 1955 Spanish film 'Miracle of Marcelino'. After that, he became part of the kiddie comedy show 'Goin' Bulilit'.
Recently, he played Ding in the concluded TV series Mars Ravelo's 'Darna' which starred Jane De Leonm in the lead role.