Critics can't seem to let outgoing vice president Leni Robredo leave office in peace.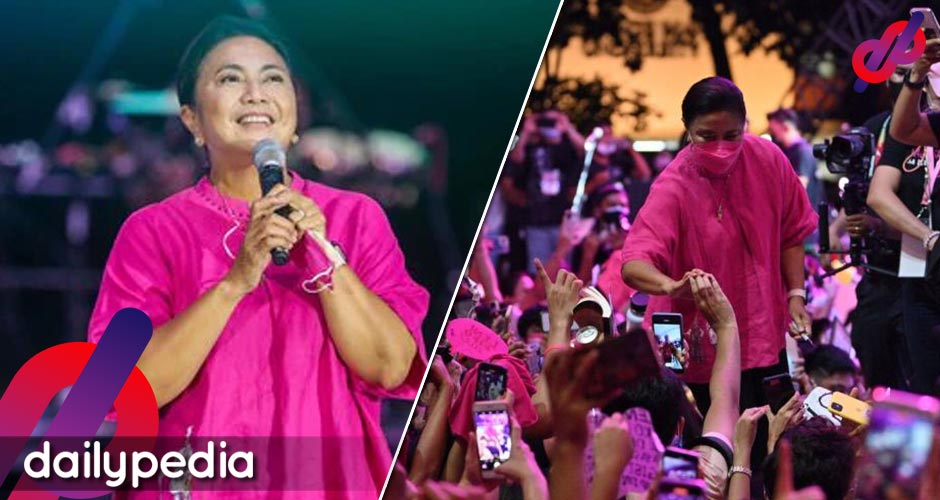 In their recent ploy to attack Robredo, trolls made an issue of her recent visit to Balesin Island while locals were suffering the effects of the volcanic eruption in Sorsogon. One claimed that Robredo was there to collect money.
"Look who I chanced upon in Balesin – VP Leni Robredo! Same flight and same villa, what a coincidence!" a netizen said.
Balesin Island is a luxurious resort in the country that only the wealthy can afford. Foreigners who want to enjoy the amenities of the resort must come up with $50,000 as a membership fee. 
Filipino citizens can get the gold membership for P2.5 million, the diamond membership for P4.5 million, and the platinum for P6.5 million.
Later it was revealed that a "rich" Kakampink invited Robredo to their wedding months before the event, hence her appearance. Non-members can visit the island only when part of an invitation. In addition, the wedding occurrred before the volcano erupted.
because she needs to attend an occasion 🙂 https://t.co/iXix3nTkm9

— ellie ☽⋆゜— with you •᷄ɞ•᷅ (@jiminiebubb) June 5, 2022
nag Balesin because invited sa wedding but still able to do this.. 👏👏👏
Ito yung sinayang nyo https://t.co/zUtJ2fLZb4

— darren ; (@12dar92) June 5, 2022
Also, Robredo's Angat Buhay NGO already took action shortly after the eruption.
Maraming salamat Angat Buhay Bulan, Sorsogon.💗🌺 Ikaw po ang dahilan @lenirobredo #Bulusan #BulkanBulusan pic.twitter.com/wteMw3pQdN

— Ogie Diesta (@ogsdiesta) June 5, 2022
We are currently preparing for our relief operations in Bulusan, Sorsogon and the surrounding areas. Immediate needs identified are face masks and bottled water.

— Leni Robredo (@lenirobredo) June 5, 2022
Robredo lost the presidential race to the dictator's son, Ferdinand Marcos Jr. in a landslide.
Marcos Jr. garnered over 31 million votes, an unprecedented feat. Robredo previously said that her camp is looking into the possibility of election fraud.