Former COMELEC chair Andy Bautista, on June 8, wants to see more cities declare actress Ai-Ai delas Alas and director Darryl Yap as personae non gratae.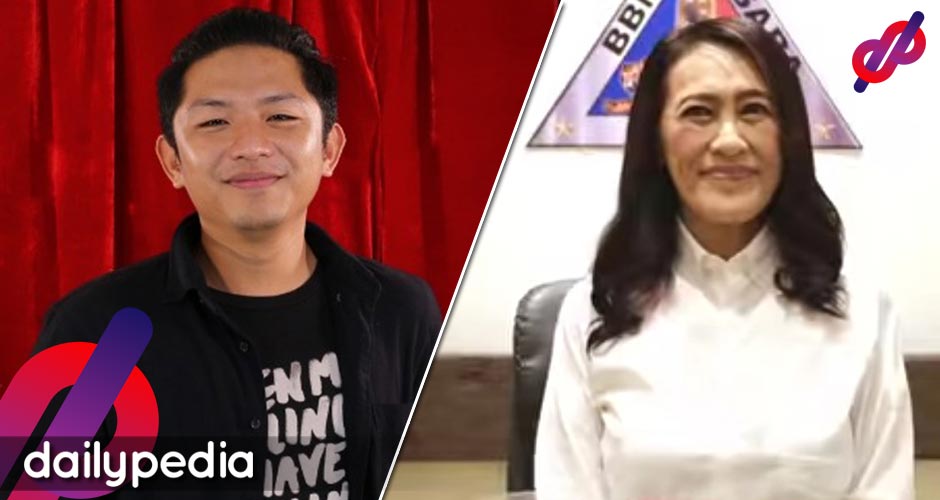 On the same date Bautista tweeted, the Quezon City Council approved a resolution on Yap and delas Alas as personae non gratae over a video that disrespected the City's Official Seal.
In the video campaign for unsuccesful Quezon City mayoral candidate Anakalusugan partylist Rep. Mike Defensor, delas Alas played the "Honorable Ligaya Delmonte," a parody of incumbent Quezon City Mayor Joy Belmonte.
In lieu of the "LUNGSOD QUEZON PILIPINAS," the City's seal bore the texts of "BBM and SARA" in the background of the subject.
Ivy Lagman, outgoing Quezon City councilor, recommended the resolution, which gave Yap and delas Alas the status of being "unwelcome persons."
Appeared to be pleased by Quezon City council's decision, Bautista wants to see other cities emulate the move.
Hindi lang sa Kyusi. Sana all.. https://t.co/JVY9cDHBqk

— Andy Bautista (@ChairAndyBau) June 7, 2022
"The malicious and unscrupulous defacing of the official seal of Quezon City ridiculed and casted dishonor to it, causing insult to the noble representation of the seal," Lagman said.
"The people of Quezon City will not let anyone disgrace the official seal of Quezon City for personal and selfish interests."
Yap isn't too worried about his status in Quezon City but is concerned about Delas Alas who is a resident of Quezon City.
"To be fair, ayoko naman magmukhang nagmamalaki pa ako kahit sabihin ko na hindi ako taga-Quezon City because I'm from Mandaluyong. I have a condo in Mandaluyong and in Taguig pero I have friends in Quezon City. I have clients in Quezon City. So will it affect me? I think so," he told SMNI news on June 7.
"But Nanay Ai-Ai, si Ma'am Ai-Ai delas Alas po is a resident of Quezon City. I think she will be surprised. Nasa Amerika siya ngayon," he said.
Atty. Charo V. Rejuso-Munsayac, Delas Alas's lawyer, reasoned that the video was just "a satire, a parody" and isn't meant to "be a statement of fact and is clearly not meant to be taken seriously by the audience."
"While we are yet to receive a copy of the resolution, it was made clear that the focus was made on the alleged 'malicious and unscrupulous defacing of the official seal of Quezon City' claimed to have appeared on a video posted on the Facebook page of Vincentiments, where my client portrayed a character named " Ligaya Delmonte," she said.
"It is unfortunate that the city council is nitpicking to find basis to curb freedom of expression in the guise of defending a perceived dishonor.
"We strongly condemn this act of the Quezon City council which endangers the protection granted by the freedom of expression for artists, entertainers, content creators, and comedians who use satire or parody to express sentiments or criticize public acts or figures," she furthered.
The lawyer also said that the resolution could be a "form of cancellation."
Since it was only a resolution and not an ordinance, Yap and Delas Alas are still able to enter Quezon City. Lagman clarified that the resolution will be dropped if both apologies for their actions.