House Deputy Speaker Rodante Marcoleta has abruptly withdrawn from the senatorial race.
In a statement on April 27, Marcoleta said the decision came after he garnered disappointing numbers in surveys.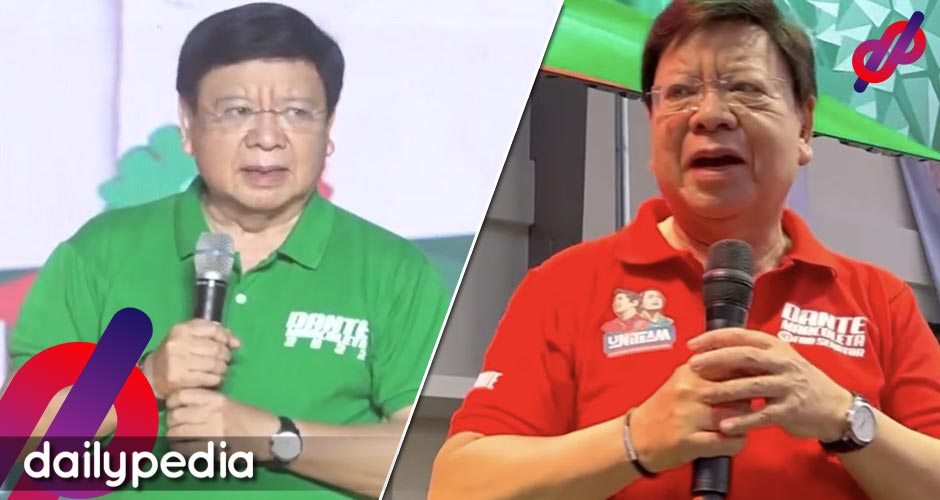 "The fighter in me should also be brave enough to read the writings on the wall," Marcoleta said.
Pres. Rodrigo Duterte in a recent interview with the congressman said he was among the many who urged Marcoleta to seek a seat in the Senate.
During the President's Chatroom, Duterte complimented Marcoleta for being a "principled man, extremely honest and a [man] with integrity."
The president noted that Marcoleta was the bluntest legislator opposing ABS-CBN's franchise renewal.
Marcoleta thanked the Partido Demokratiko Pilipino-Lakas ng Bayan (PDP-Laban), the People's Reform Party, and the UniTeam for even adopting him in their senatorial slates.
"I will be indebted forever to several people who chipped in their resources, time and tons of hardwork into my memorable campaign. I thank the hundreds of parallel support groups and thousand of volunteers who believed in my advocacies and the measures that must be pursued for the common good. I just hope that they will all be so kind and accommodating enough to understand," he said.
Marcoleta will continue supporting the UniTeam despite no longer a candidate for the upcoming elections.
"The BBM-Sara tandem exemplifies the politics of unity and working together, despite the divergent political persuasions, for the sake of the motherland – an element that is conspicuously absent in other teams," he said.
Broadcaster Anthony Taberna was one of the first people to announce Marcoleta's withdrawal.
JUST IN: Cong. MARCOLETA withdrew his senatorial candidacy.

Source: Ka Tunying fb live pic.twitter.com/8JgXwTFrIL

— Laila (WeZijn) (@FrialaL) April 27, 2022
Loyal ABS-CBN supporters were more than happy to see Marcoleta fail.
Akala ba ni Marcoleta mananalo siya sa pagyayabang niyang pinasara niya ABS?? Not a good campaign strategy! 🤣

Pakyu siya! 🤣 https://t.co/nVCVU1tpYF

— Madam Claudia ❤💚💙 (@Dy0saNgGanda) April 27, 2022
Last comment about Marcoleta's withdrawal.#BulacanIsPink #BulacanForLeniKiko pic.twitter.com/wlvyC6ifJh

— MommasforLeniKiko (@Mommas4LeniKiko) April 27, 2022
marcoleta withdrawing? the world is healing indeed.

— bloot (@blobbybluo) April 27, 2022