Presidential candidate Ferdinand "Bongbong" Marcos Jr. will not participate in the upcoming Commission on Elections (Comelec) debates.
Atty. Vic Rodriguez, Marcos's spokesperson, made the announcement on Monday which shocked only a few since the former senator has skipped prior debates.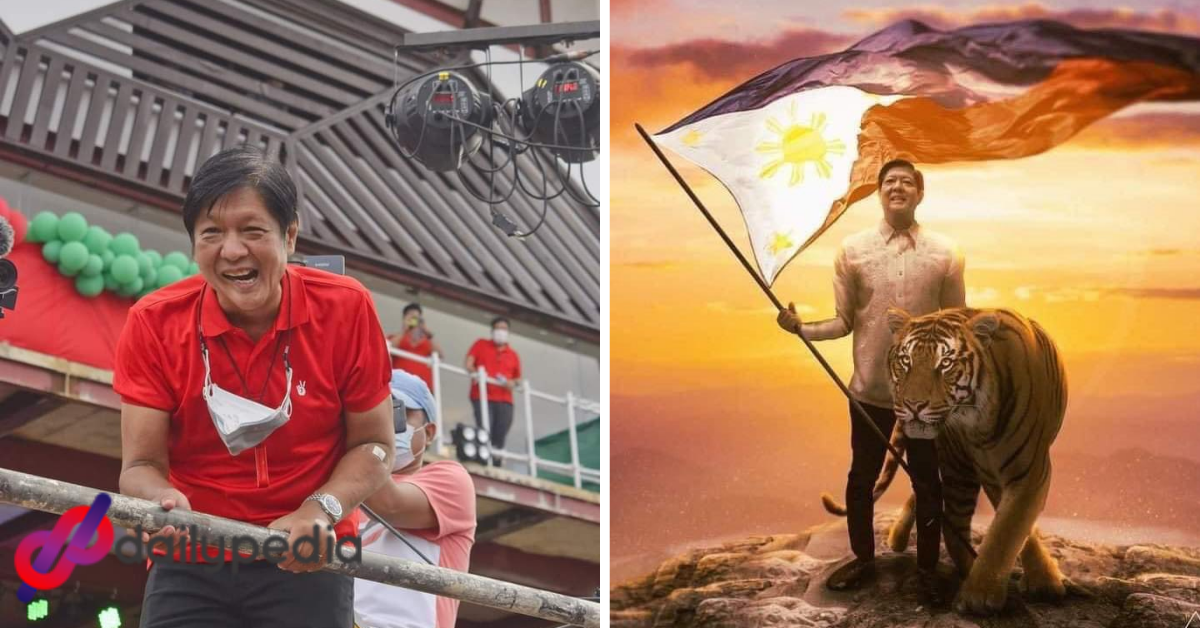 "I confirm our non-participation in the Comelec-sanctioned debate this coming Saturday, March 19, 2022," Rodriguez said in a statement.
"I confirm our non-participation in the Comelec-sanctioned debate this coming Saturday, March 19, 2022," Rodriguez said in a statement.
"Presidential frontrunner Bongbong Marcos' words are his bond, thus we shall honor our commitment to our supporters to be with them on the field on this day," he added.
He explained what the Marcos' camp has chosen to "continue its preferred 'mode of direct communication' with the people. They want to engage them in a more personal face-to-face interaction that discusses real issues that affect them today, tomorrow, and in the days to come as this election is all about the country's collective future."
The dictator's son's running mate, Davao City Mayor Inday Sara Duterte-Carpio, chose not to participate in the Comelec debates as well.
Marcos's decision to decline an invite to another important event helped make the #MarcosDuwag trend once more on Twitter.
Binigay na lahat lahat walang attendance pa rin.. #MarcosDuwag talaga HAHAHAAHHAHAHA https://t.co/gKf3MJTmuC

— Empty (@eroplanongtapel) March 14, 2022
The Comelec agreed to meet Marcos's camp's terms and conditions such as learning about the debate format and receiving the debate questions beforehand.
But those weren't enough to make Marcos explain to the millions of Filipinos what his policies are should he become commander-in-chief.
Nag adjust ka na ng standards para sa kanya pero hindi ka pa rin nya pinili… masakit ba Comelec? https://t.co/otqnb8xXEk

— KIKX (@kikxsalazar) March 14, 2022
https://twitter.com/hespeaks5/status/1503352727119986690?s=20&t=3TnPOEVGzVBoceNjdoeChg
How come the 60% daw is afraid of the 15%?#BBMForPresident #MarcosDuwag #LeniKikoTeam2022 pic.twitter.com/1M6G2huXjw

— Neil Tenefrancia (@NeilTenefrancia) March 14, 2022
To this day, no one knows what Marcos' plans are as president. All he does is promote 'unity' during his speeches.
#MarcosDuwagTalaga #MarcosDuwagParin #MarcosSinungaling #MarcosMagnanakaw pic.twitter.com/NVvObqNddh

— T3ku 💙💚❤️ (@hiz_jer) March 14, 2022
Junior is NOT attending the @Comelec debate on March 19.

He thinks he can win this election without explaining anything to the people.

Isipin nang mabuti, mga kababayan. Kung ganito siya ngayon, ganyan ang next 6 yrs niya. Wala siyang paki sa atin. pic.twitter.com/eWsciNkT4b

— Citizen Jane (@citizenjaneph) March 14, 2022
Napakaduwag talaga ni Blengblong. COMELEC Debate na 'yon ah. Hindi pa rin dadalo?! Ano iyon!? Sobrang kaduwagan naman!! Huwag mong sasabihin sa akin na tactics lang nila iyon at style nila. Manahimik kayo. Dahil TAKOT lang talaga. #MarcosDuwag #MarcosDuwagTalaga #LetLeniLead2022

— Hommer Versoza (@hommer_versoza) March 14, 2022
His epithet, 'The Tiger of the North,' doesn't seem to be in line with what he is showing the public. Critics say he has 'no balls.'
BBM has shunned the Comelec-sponsored debate on the 19th. Fuck this guy. Alibis. And more fucking alibis. Umakyat na naman ang balls sa leeg. Mas mabuti pa yung lugaw ko, may itlog. #MarcosDuwag

— erdemacale (@demacz24) March 14, 2022
What's the difference between a kwek-kwek and BBM? A kwek-kwek has balls and BBM doesn't. Too scared to show up in debates jr? jusko🤮
#MarcosDuwag #BongBongBridgeIsFallingDown #Bongbongduwagtalaga

— S (@iheartdilfssss) March 14, 2022
Sa totoo lang, Mas marami pang may Bayag sa Alter World kesa kay BBM.

— Bumi (@LowkeyJock) March 14, 2022
Wala talagang bayag! BBM duwag! Bobo na duwag pa! 🤮 #BBMduwag #MarcosDuwagParin #MarcosMagnanakaw #NeverAgain https://t.co/OjLDwzhRIL

— Juan Sakalam (@JuanSakalam) March 14, 2022
Earlier, Sen. Imee Marcos defended her brother after he was accused of being a coward.
"I'm annoyed at the hashtag 'Marcos duwag.' My brother is not a coward. And in my opinion, he can easily answer [the debate question]. Yun pa," she said in an interview over AM radio station DWIZ.
"On my part, [I know] my brother is sensitive. He's kind. So he gets hurt when he's being criticized," she added.