Presidential aspirant Ferdinand "Bongbong" Marcos Jr. claims to know nothing of any Yamashita or Tallano gold that his supporters say his family is in possession of.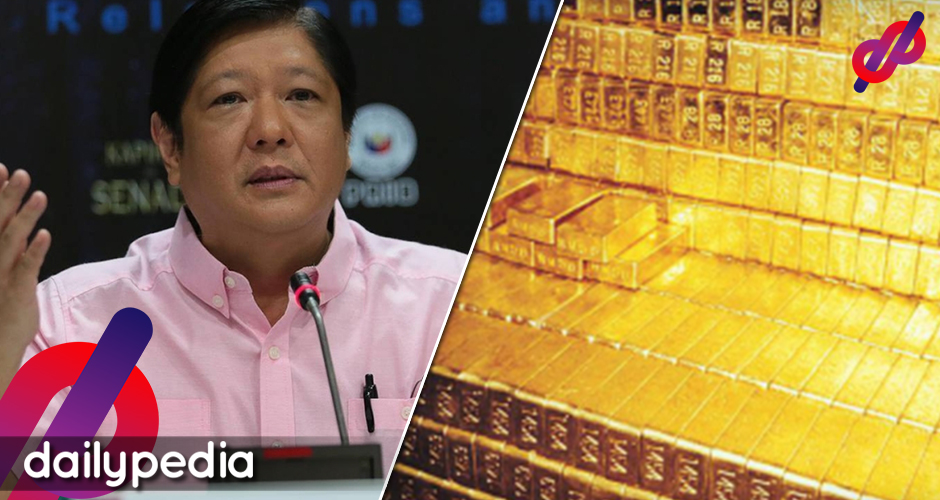 In an interview with One News PH, Marcos laughed when asked about his knowledge of the said riches.
"Sa buong buhay ko, hindi pa ako nakakita ng gold na ganyan. Marami akong kilala na kung saan saan naghuhukay pero ako wala pa akong nakikita na kahit anong klaseng gold na sinasabi nila," he said.
"Baka may alam sila, sabihan ako, kailangan ko yung gold. Wala pa akong nakikitang gold," he added.
Vic Rodriguez, Marcos' spokesman, earlier said that he too is unaware of the Tallano treasure.
Based on multiple fact-checked videos and blogs, former president Ferdinand Marcos was gifted gold bars by the royal Tallano family for his lawyering services, hence the family's worth.
Kilusang Bagong Lipunan also shared a story about the wealth on its website.  The urban legend, as Sen. Imee Marcos calls it, caused thousands to flock to the University of the Philippines Los Baños in September 2017, thinking they'd receive a million pesos each. Marcos then labeled the incident as a "scam."
Marcos trolls use the urban legend to justify the family's questionable wealth. The Presidential Commission on Good Governance (PCGG) has so far recovered P172.4 billion in ill-gotten wealth.