Known DDS propagandist Jam Magno has made a comeback on TikTok and Twitter shortly after the latter suspended her account.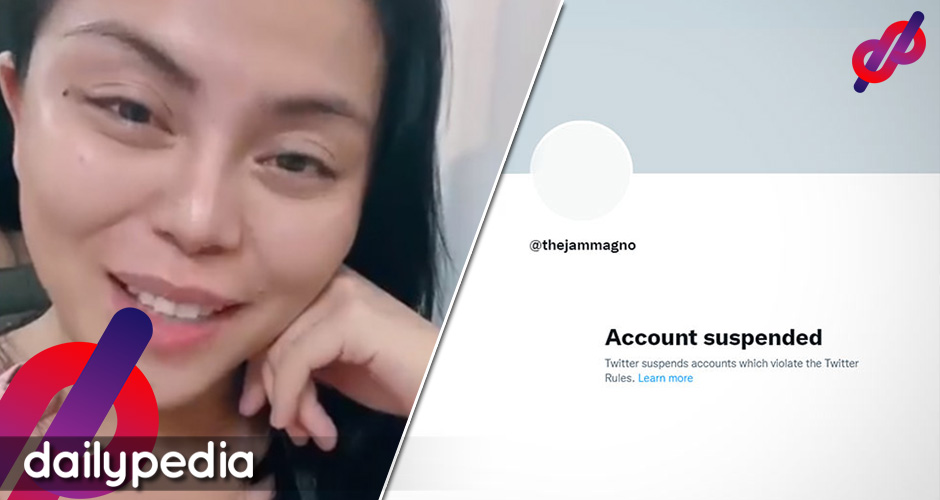 She shared a screenshot of Twitter suspending her account on Facebook. "Your account is permanently suspended," it said.
"After careful review, we determined your account broke the Twitter Rules. Your account is permanently in read-only mode, which means you can't Tweet, Retweet, or Like content. You won't be able to create new accounts. If you think we got this wrong, you can submit an appeal." the notice added.
Magno wondered if she was part of the 300 accounts associated with Bongbong Marcos supporters that Twitter suspended for violating spam rules.
"HOW ON EARTH DID THIS HAPPEN? Uhm, should I be shocked? They just talked about this at the BBM interview. Am I part of the 300? I am 5000000 confused. Is it because I tweet against Leni? And because I like BBM?" she said.
Last year in May, TikTok suspended Magno's main account following her videos on the Philippines' Miss Universe 2020 candidate Rabiya Mateo.
"TikTok reserves the right to take action against any content or user that violates our Community Guidelines. The Community Guidelines helps TikTok prioritize safety, diversity, inclusion, and authenticity, thus ensuring not only the safety of the community but also to foster kindness within the platform." the platform said of Magno's suspension.
On Tuesday, Magno promised to be more active on YouTube.