The legal counsel of presidential aspirant Ferdinand Marcos Jr. had netizens laughing for justifying why the former senator couldn't join in on the Commission on Elections' preliminary conference on disqualification cases against him.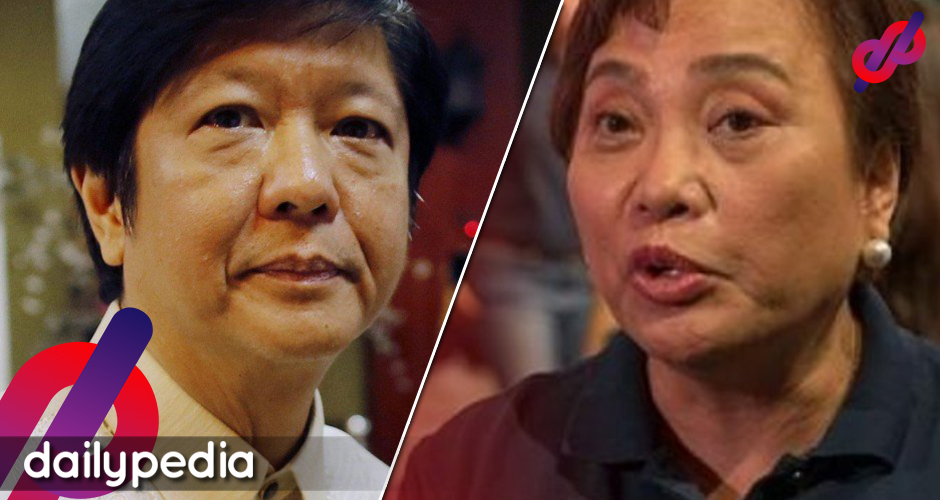 When the hearing started past 10:30 am, initially scheduled at 9 am, Marcos lawyer Hanna Barcena told the Comelec that the presidential aspirant was "not feeling well," prompting him to skip the hearing.
Commissioner Rowena Guanzon then asked why Marcos couldn't join via videoconferencing.
"But why can't he be on Zoom?" Guanzon raised, adding that Marcos only needs a simple device to attend.
Based on the medical certificate presented by Marcos' camp, the dictator's son was suffering from a swollen throat and fever.
READ: Bongbong Marcos' medical certificate, the copy of which was furnished to the media. Marcos Jr. was not able to attend the prelim conference for his three DQ cases after his exposure to two COVID-19 positive patients. | @JEMendozaINQ pic.twitter.com/jMliyNwJ3a

— Inquirer (@inquirerdotnet) January 7, 2022
"And he cannot be here on video even if he does not speak so his presence can be noted. He cannot?" Guanzon asked.
Barcena then gave a response anyone would find funny. She said Marcos couldn't attend virtually because he might spread COVID-19.
"Yes, your honor. We are afraid that he might cause the spread of the virus," she answered.
Netizens caught on to this and couldn't believe a response like that was given.
Zoomicron. https://t.co/JsA51Lp6QJ

— kiko rustia (@kikorustia) January 7, 2022
'Di naniniwalang airborne ang COVID pero naniniwalang transmissible and COVID via Zoom. 🤣🤣🤣 stomoyoirrn???

— Ash Presto 💜 (@sosyolohija) January 7, 2022
Ayaw humarap sa Zoom hearing kasi daw baka makahawa? The nerve!

— Philip Jamilla (@pmjamilla) January 7, 2022
There is no scientific proof that the coronavirus could infect people through the internet.
Zoom spreads the virus? They should have demanded video proof of that swollen throat. Open wide, say ahhh, screen shot. https://t.co/34mGGw2aii

— Raquel Fortun (@Doc4Dead) January 7, 2022
https://twitter.com/suitable_chat/status/1479374490820026370?s=20
Oh Dear atty.😳Natratransmit na pala ang virus sa zoom. Kaya di makita presence ng client mo sa online. #DisqualifyBBM

— Earl P. (@gng_mariposa88) January 7, 2022
Yung totoo ma'am? Naiintindihan mo ba ang transmission ng covid? Kaya lumusot sa video?

— Anthony Bendo (@iamjuanthegreat) January 7, 2022
In a statement, Marcos' spokesperson, Vic Rodriguez, said the Palace aspirant is in isolation.
"Bongbong Marcos was initially exposed to his chief security, who is confined in one of the isolation/quarantine facilities since last Tuesday and subsequently to me," Rodriguez said in a Viber message.
"I was tested yesterday morning, and the result came out early today, and I'm positive for COVID," he added.