Kun Maupay Man It Panahon maybe Daniel Padilla's defining performance this year, but it's barely a gleam in his stellar decade-long career.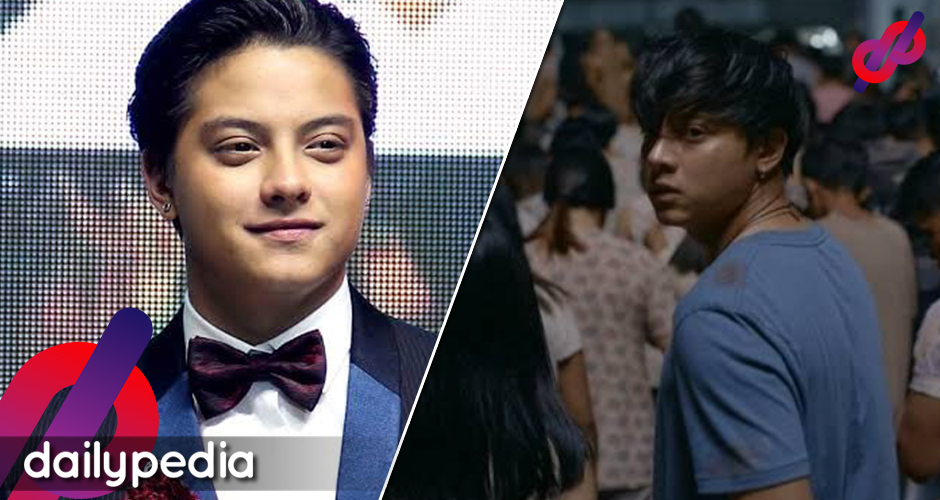 Padilla is amazingly multi-faceted for someone who's known to be incomparable; he takes on different roles with ease, and yet it's hard to find someone like him. He's undoubtedly the leading man to beat of his generation, and he's a multi-awarded actor whose extra-ordinary accomplishments may take his contemporaries several more years to match.
He has taken home top acting accolades for a male performer from the Film Academy of the Philippines (FAP – Luna Awards), the Philippine Movie Press Club (PMPC Star Awards for Movies), and the Filipino Academy of Movie Arts and Sciences (FAMAS).
He is one of the few actors named by the Guillermo Mendoza Memorial Scholar Foundation (Box Office Entertainment Awards) as a Phenomenal Box Office Star, multiple times. The public will remember that Padilla is just 26 to appreciate the magnitude of these career feats, ones most in his generation would take a lifetime.
Padilla is his generation's quintessential male star.
And why not, when his portfolio is practically faultless?
With so many promising stars simultaneously making their bid to become an important star, there's a small room for everybody to exercise their artistry. One has to make the mark at the very first chance he or she gets; because that may be the last opportunity.
For Padilla, the signs were vividly clear at the very first time he plunged into the world of acting. He had his last name to give him a tailwind, but even that isn't enough to make one last in the business.
He's got the charm and the talent. He also has Kathryn Bernardo, the other half of the phenomenal love team, KathNiel, and the love of his life.
A special distinction for a very special performance.

Congratulations to @imdanielpadilla for bagging the Special Jury Prize for his performance as Miguel in Kun Maupay Man It Panahon! #KunMaupaySaMMFF pic.twitter.com/14XRoiaQyo

— Kun Maupay Man It Panahon (@theweatherfilm) December 27, 2021
This year, the spotlight makes its shift to Padilla again. For his performance extraordinaire in the film, Kun Maupay Man it Panahon, he was awarded the Special Jury Prize at the recently-held awarding ceremony of this year's Metro Manila Film Festival. The distinction did not only prove his mettle in dealing with challenging roles, but it also provided a special highlight to that incredibly compelling portrayal he pulled off in the film, as one of the victims ravaged by the 2013 Super Typhoon, Yolanda.
Next year, he returns to Philippine primetime TV, via the highly-anticipated debut of his reunion TV series with his long-time reel-to-real partner, Kathryn Bernardo, the Mae Cruz-Alvia-helmed series, 2 Good 2 Be True.
The return of KathNiel is four years in the making, although it's worth noting they headlined the Web series, The House Arrest of Us, which is now among the most-watched content on Netflix Philippines.
With the new upcoming drama's debut next year, Daniel returns yet again to what he does best: sending his legion of fans to 'kilig' frenzy.
Although it's also a convenient platform to prove that he is, indeed, his generation's quintessential male star, who is brilliant, inimitable, charismatic, among others.
Watch the full trailer of the MMFF entry, Kun Maupay Man it Panahon, below: