Health Secretary Francisco Duque III failed to earn the sympathy of the public after he accused the Commission on Audit (COA) of ruining his agency's reputation; following its publicized audit.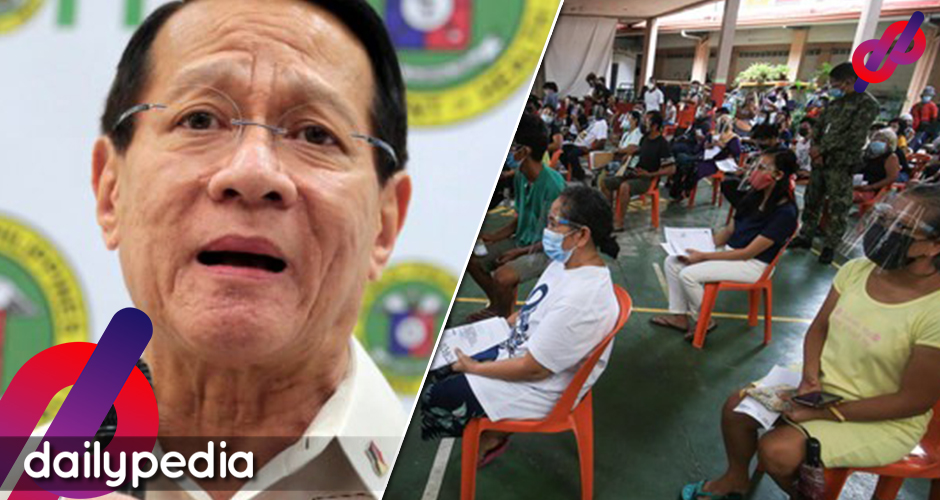 Duque ranted and said that he hasn't been able to sleep ever since the report was shared with media outlets.
Health Secretary Francisco Duque III is in the news for all the wrong reasons these days after COA reports exposed incompetent handling of funds in a critical time.
In a hearing conducted virtually by the House committee on public accounts on Tuesday, August 17, the secretary responded dramatically to the report, at one point saying he hadn't been able to sleep, and that the honor of the DOH has been destroyed.
"Mula noong Wednesday (August 11) na lumabas po ito, hindi na po ako nakakatulog. Ang mga kasama kong mga opisyal sa DOH, hindi na rin halos nakakatulog. Bakit, 'ka ninyo? Sa kahihiyan. We were bloodied and bludgeoned with this issue.
"Winarak na ninyo kami eh. Winarak na ninyo ang dangal ng DOH. Winarak ninyo ang lahat ng mga kasama ko dito."
Rather than feeling bad for him, netizens made memes out of his rant. Some argued that the country was the one getting destroyed and not the DOH.
https://twitter.com/rodmagaru/status/1428632550134607883?s=20
The majority of the problems associated with the Philippines' response to the pandemic– the DOH is associated with it. Senators who allied to the president have even called for Duque's resignation, but Duterte wouldn't have it.
17,231 new Covid cases; 31,198 dead.

Dahil inutil ang gobyerno ni Duterte. https://t.co/sGKmqIuWeO

— Jerry B. Grácio (@JerryGracio) August 20, 2021
Over 17,000 coronavirus cases are recorded recently.
17,231 new cases! Sino uli ang WINARAK? pic.twitter.com/ttyE55zU7r

— Christopher Lao 劉文良 (@iamchrislao) August 20, 2021
And ironically, MECQ starting tomorrow. Isn't that wrong a move?

— MJ Felipe (@mjfelipe) August 20, 2021
https://twitter.com/aniciaclean/status/1427806718164017155?s=20
https://twitter.com/supernegatrona/status/1428632639578148875?s=20
What's way worse is how bad Duque feels for his ruined reputation and not feel a single thing about all those people who've lost lives, dreams, jobs, and countless other things due to this pandemic. You're so sick Duque. Nakakasuka everytime marinig mo ung "winarak niyo kami" ugh

— Stephanie Russell (@stewaniee) August 19, 2021
Hello!! WINARAK ng DOH ang buong PILIPINAS!! WINARAK ninyo ang TAXPAYERS na sumosweldo sa inyo! Stand up and ANSWER COA's findings! Stop this DRAMA and DO YOUR JOB! Or better yet, RESIGN if you can't! Hindi ito MMFF!! COA is just doing their job! You better do yours!

— 🇵🇭 𝕁𝕦𝕒𝕟𝔻𝕚𝔼𝕡𝕒𝕝 🇵🇭 🎗️🌸💖🎀 (@JuanDiEpal) August 17, 2021
As the number of new cases increases, former government coronavirus task force adviser Dr. Tony Leachon believes the government is wrong to place the country under a more relaxed quarantine status.
"We might be suffering the consequences of that wrong decision, because the fundamental principle in slowing down the virus is basically a tighter quarantine," Leachon said Friday, August 20.
"Nakakatakot siya na ma-open mo sa MECQ and lose lives and maoverwhelm yung healthcare system. Natatakot ako doon kasi highly transmissible yung virus eh," he added