It's no secret that Filipinos have a preference for which COVID-19 vaccine they want to take. It's a prerogative recognized by the health industry.
Malacañang, however, just said Filipinos cannot choose which vaccine they will take—unless you're a healthcare worker or the President.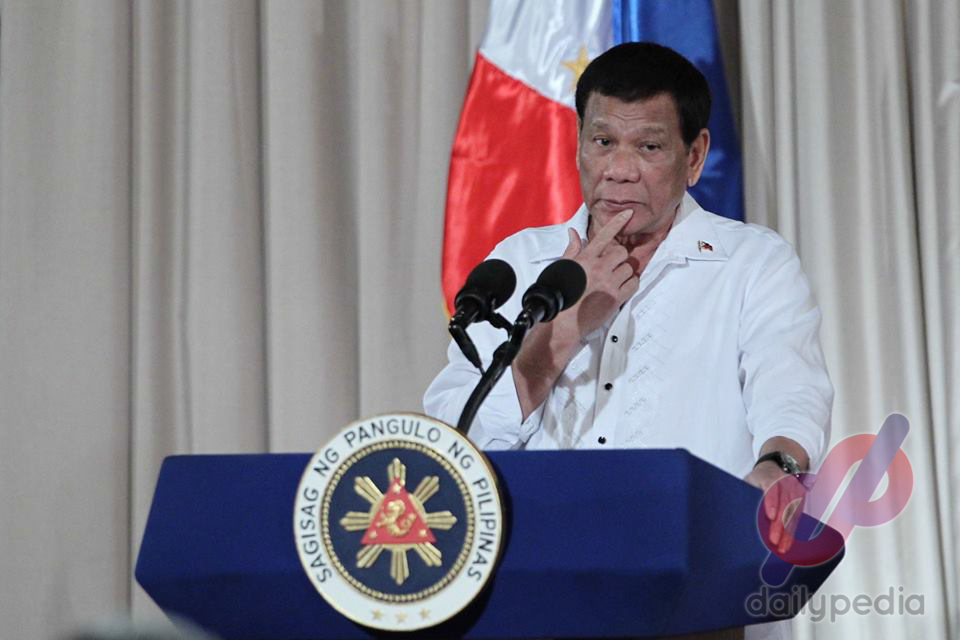 Presidential Spokesperson Harry Roque would drop the comment during a media briefing on March 4.
Roque said, "I think the President is the President and because he is over 70 years old," when asked by Rappler reporter Pia Rañada.
Roque would also be asked if it really is the President's prerogative or if other seniors can enjoy the same option, to which he would not be able to give a straight answer.
"Everything is speculative at this point since it is not the turn of senior citizens just yet," said Roque.
This would elicit reactions from netizens that hover between "sana all President" and "is he above the law?"
pag president he can choose, pag health care worker pag tiyagaan ang meron? HAHAHHAH tatay pa more https://t.co/pmnbhFvth0

— nikko (@nikkoxcdngn) March 4, 2021
Translation: He's above the law. https://t.co/uWwpafRf5B

— David C Martinez (@IllegalEnglish) March 4, 2021
Lol… So, pag kami na Pilipino na nagpapa sweldo sa inyo at nagbibigay ng salapi sa kaban ng bayan para lang i bulsa nyo eh hindi pwede CHOOSY. Ang power ng Presidente eh mula sa taong bayan. LECHE! https://t.co/tkoihXtCAl

— Lee (@DLeeBog) March 4, 2021
Netizens have also called the Palace's statement "elitist", as well as them losing track of what a "public servant" is supposed to be.
what part of being "public servants" does this govt just fail to comprehend? and that is why many of our politicians hang on to power for so long, because they enjoy the privilege of holding the position! 😡 #COVID19PH

— mark imbong (@whatsupmarki) March 4, 2021
This is so elitist and "walang hiya." Pera ng taumbayan ang ginamit para bilhin ang mga bakuna.

— Jik (@juliuskevincura) March 4, 2021
The Palace's statement also confirmed a previously imposed protocol that Filipinos will need to take what is already available.
"Ang pagbabago po sa ating protocol, kung ayaw po ng health care worker ang Sinovac, pupwede po siyang tumanggi at hindi mawawala 'yung kanyang prayoridad… Pero pang health care workers lang po 'yan ah. FOR THE REST OF US, WE MUST TAKE WHAT IS AVAILABLE." https://t.co/8blgfh66ST

— ᴠɪɴᴄᴇ ғ. ɴᴏɴᴀᴛᴏ (@VinceNonato) March 4, 2021
This, however, is contrary to a practice in the medical industry that allows patients to choose their form of treatment—which includes the vaccines they will be given.
It also puts a spotlight on why President Rodrigo Duterte is within the same pecking order as healthcare workers, since most world leaders were not given their pick of the vaccine litter.