The saga of dismissed Philippine Ambassador to Brazil Marichu Mauro is not quite done—at least in her eyes.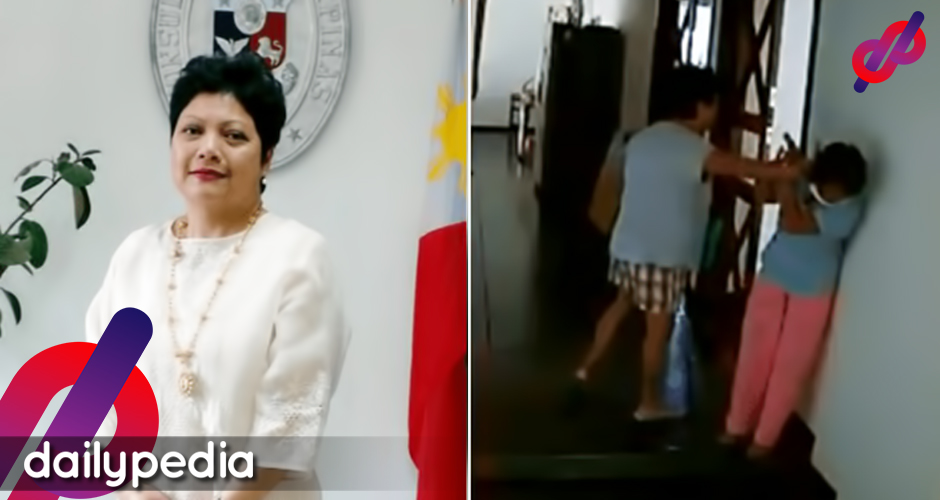 Mauro, who was dismissed by President Rodrigo Duterte on television last Monday, March 1, said she has spoken to her lawyers who have decided to take the matter to the Court of Appeals.
In a virtual press conference, Mauro said she and her lawyers were "constrained" to go to the appellate court to "obtain an unbiased judgement."
She also said the Department of Foreign Affairs (DFA) "railroaded" her case and "ignored important evidence" she presented during the hearing, calling the DFA decision "unfair".
Mauro has since apologized for maltreating her house helper whom she refers to as "a sister".
Ex-PH envoy to Brazil apologizes for maltreating helper https://t.co/BXXsnoQHfj pic.twitter.com/RAbqsMLsrP

— Manila Bulletin News (@manilabulletin) March 4, 2021
According to Mauro, she was under emotional and mental stress caused by the global pandemic when she lashed out at her house help.
Brazil has been one of the countries that have done poorly in terms of handling the pandemic, owing to the fact that its president, Jair Bolsnaro, has been in denial of the effects of COVID-19.
Foreign affairs secretary Teddy Locsin would agree with Mauro was unfair, even describing it as "harsh".
It was a harsh decision affirming DFA's decision and penalties TO THE LETTER against what was a fine diplomat. While her temper got the better of her in that case, she treated a self-important young diplomat the same way and his lousy character completely changed for the better. https://t.co/1aJMsTsRor

— Teddy Locsin Jr. (@teddyboylocsin) March 2, 2021
Locsin would likewise bar house help to simply go with officers assigned abroad, stressing the need for them to apply as domestic helpers with the Philippine Overseas Employment Agency (POEA).
DFA no longer allows domestic staff to go with officers assigned abroad. They must apply to POEA. I ceded full authority to it. POEA sets $400 or $600 as minimum salary deposited in domestic's bank account plus other safeguards. It cannot happen again. https://t.co/8LPk6j44tN

— Teddy Locsin Jr. (@teddyboylocsin) March 2, 2021
As for the Palace, they clarified a matter that has now sent netizens for a bit of a conspiracy loop: that Mauro is only appealing the decision to get her retirement benefits.
Roque on the dismissal of former Philippine Ambassador to Brazil Marichu Mauro for maltreatment: Bukod po sa pagsisibak, forfeited ang kaniyang mga retirement benefits, at hinding-hindi na siya makakabalik sa serbisyo sa gobyerno… | via @pia_gutierrez [1/2]

— ABS-CBN News (@ABSCBNNews) March 2, 2021
Presidential Spokesperson Harry Roque would also call Mauro's dismissal a "punishment" for maltreating her house help.
Mauro has served as the Philippine's ambassador to Brazil since 2018.
She would be recalled to the country in late 2020 after CCTV footage from the diplomatic residence in Brazil showed her maltreating her 51-year-old house help.