As the days go by, policemen across the country continue to prove why the Philippine National Police (PNP) should be abolished, a call by the public in response to the constant abuse of power displayed by cops under the Duterte administration.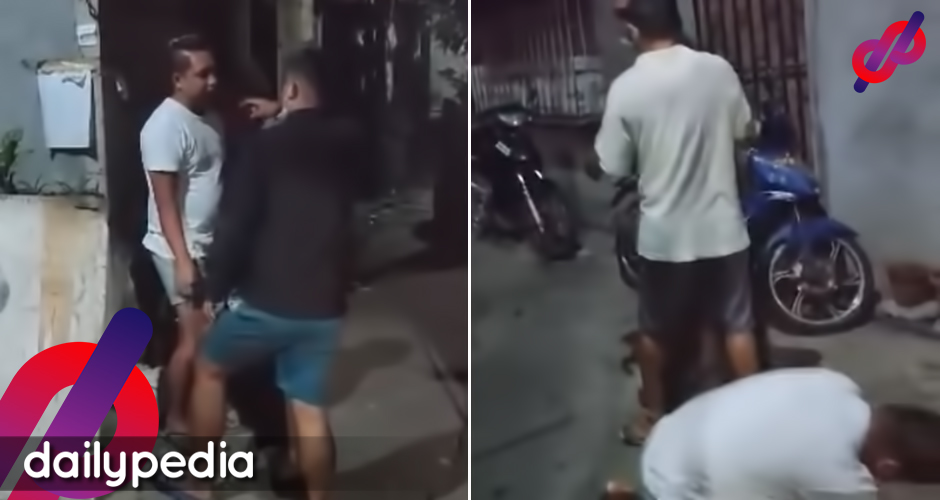 This time, an off-duty cop, who was in a viral video appearing to be drunk, is seen bullying and physically assaulting his neighbor.
Ariel Belmes of Valenzuela shared the footage on Facebook which angered a lot of people.
In it, an unnamed cop in civilian clothes was all up in his neighbor's face who is in a white shirt. He can be heard hurling expletives at the neighbor who remained quiet and submissive.
The cop then grabbed him by the back of the head and pushed him forward. As the neighbor turned around, he was met with a hand that sent him falling to the ground.
Another man was seen pushing the cop away from the scene. The assaulted neighbor was then held back by a woman as he struggled to find his balance. They continued talking to each other inaudibly.
According to Belmes, the incident happened in Canumay, Valenzuela which is the residence of the policeman.
It appears that both the cop and his neighbor were drunk when the two got into it. But there is still no clear reason a punch was necessary.