With the theme Musika ng Kabataan: Indak at Saliw sa Tinig ng Pagbabago, the annual inter-institute sing and dance competition leveled up the expectations of the Tamaraws.
Facing the obstacles of not being able to perform side by side, the performers have managed to showcase their talents and successfully fulfill the aim of the event to awaken their fellow Tamaraws to the realities in society.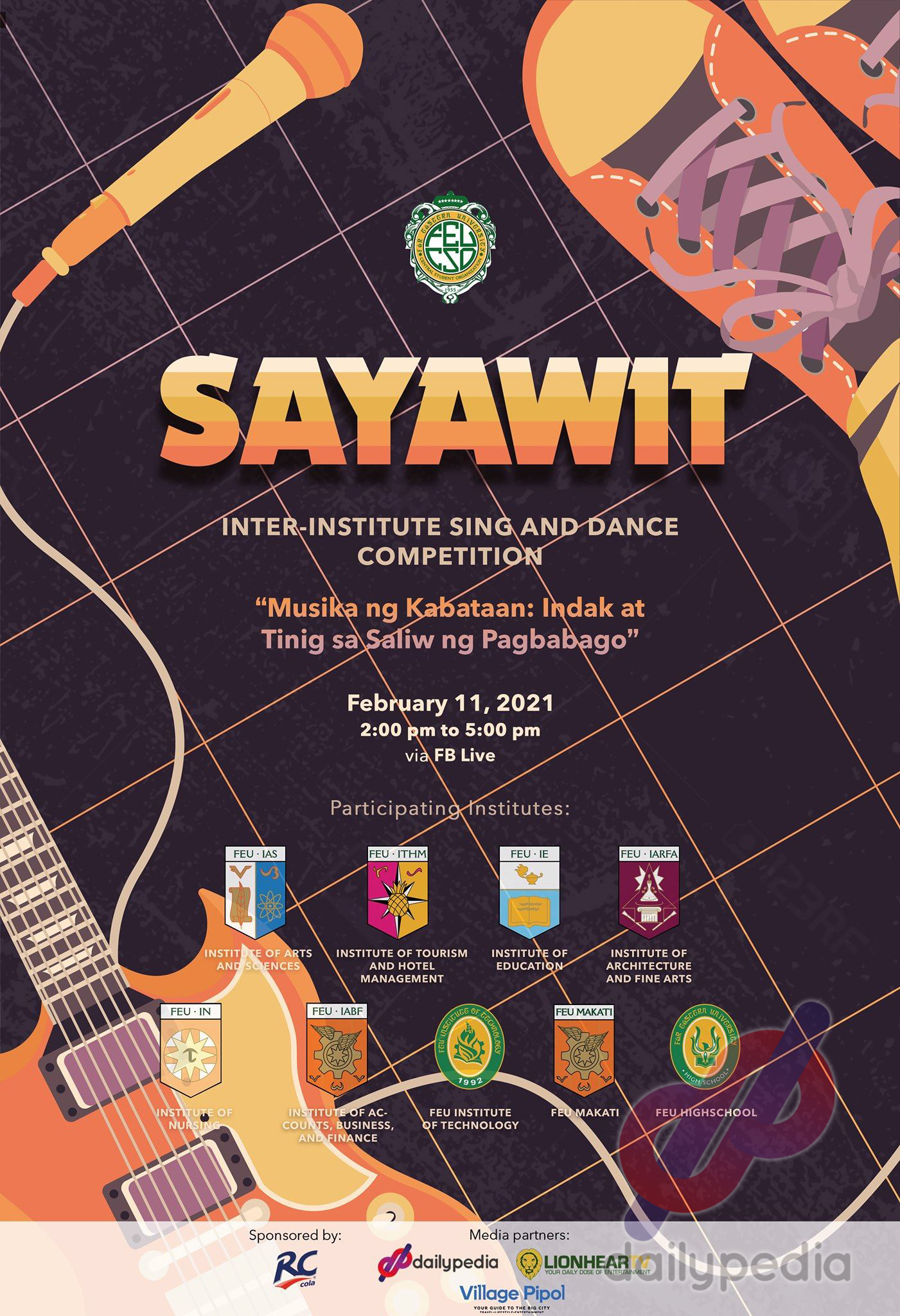 All performers truthfully adhered to the theme provided to them, giving all their energy and love for art the opportunity to change and not be afraid to use their talents in calling-out the system and engaging the youth in societal matters and difficulties.
Of course, every competition has winners. For the Battle of the Bands, the Institute of Arts and Sciences, known as the IAS Sessionistas, are declared the champions. While for the Group Dance competition, the Institute of Tourism and Hotel Management Groovers reigned and secured the crown.
The overall takeaway from Sayawit 2021 remains to be the ability of the Tamaraws to break the barriers and catalyze change in an online set-up. According to the performers, the opportunity to perform is remarkable, but what motivated them to give their utmost best efforts was the objective to communicate the message they wanted to impart. As soon as they accepted to brave the challenge of SAYAWIT 2021, they were all declared winners by then.