A video of 30 Miss Thailand hopefuls falling into a dirty lagoon has gone viral on social media.
As part of the competition, the contestants were required to attend a photo shoot in Chiang Mai, Thailand.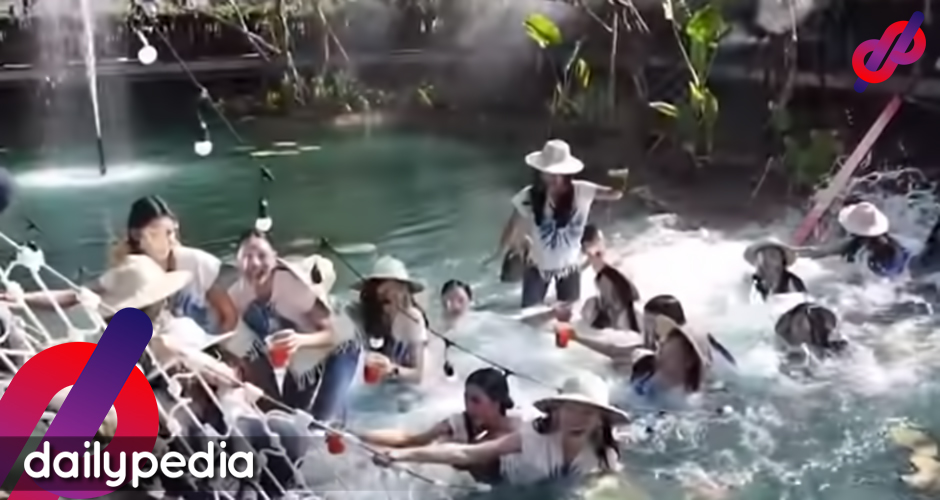 They visited a cafe and posed for photos on a suspension bridge constructed from ropes connected to a steel walkway.
As they were posing, the bridge suddenly collapsed, sending 29 of them crashing into the dirty water. One managed to escape the ordeal and was seen laughing with the other wet competitors.
Unfortunately, three contestants suffered injuries. One had cuts and bruises on the forehead while the two others had scrapes. They were then treated at a hospital and then discharged.
The cafe's owner, Worapot Chatkanjana, was embarrassed and donated $16,500 USD for their treatment.
"I'll also pay for the other contestants to have their dresses cleaned professionally," Chatkanjana said.
"I don't know why the bridge broke. It is strong, but it just could not handle the weight of the women. In the future, we will make improvements to the bridge to be even stronger," he added.
The three injured contestants temporarily took a break but have already joined the other 27 in competing for the title.
"Normally the contest is held in Bangkok, but this time we chose Chiang Mai and we were confident that it would be safe and secure," said Dr. Adisorn Suddee, director of the Miss Thailand 2020 event.
"This was the second day of the contest, and it was unexpected that the bridge would break."