PNP Chief Debold Sinas was slammed on social media after he cautioned people that they would get arrested if they violate health protocols during the Christmas season.
"Parties have been prohibited so, of course, we will have [partygoers] arrested," Sinas warned the public on Monday.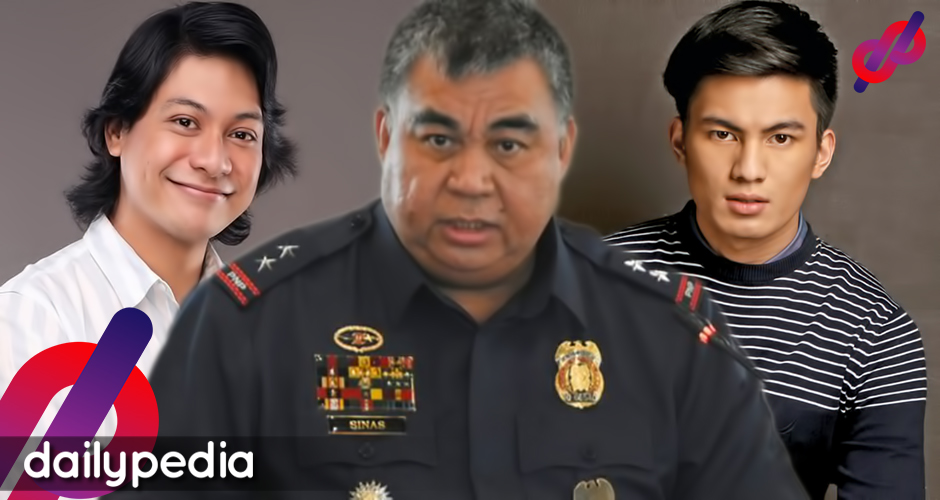 Sinas, who drew flak for his "mañanita" (dawn) birthday party in May amid the government lockdown to prevent the virus transmission, said as long as health measures are observed, dinner events like parties will be allowed.
"I leave it to the commanders to decide," he said.
Comedian Macoy Dubs called out the hypocrisy of Sinas, who received tremendous criticism in May when he held a birthday party at dawn, flouting all health measures by the government.
I can buy you, your friends and this club – Anna Mañanita pic.twitter.com/xZr6iqMefl

— Macoy Dubs (@macoydubs1) December 15, 2020
Anjo Damiles is willing to comply but wants to make sure that Sinas doesn't go against the PNP's order.
Netizens also went after Sinas.
https://twitter.com/MoxieLi/status/1338908492183162880?s=20
Pag birthday mo pwede pero pag birthday ni Jesus bawal pic.twitter.com/iKWmOz4Ssc

— çigareťťe (@winston_arroyo) December 15, 2020
bawal ang party, pero di pinag babawalan yung dinner, pero yung dinner is party din

tangina mo ang gulo mo para kang si mocha ng ina mo.

— ʕ·ᴥ·ʔ (@moshiiad7) December 15, 2020
did Sinas auto arrest himself or paid s Huge fine or penalty ?

— Lakhami Mukhey (@LMukhey) December 16, 2020
Just pay Sinas a reservation fee for the use of his place if you want to party this Christmas. https://t.co/WvvKbbnOmV

— Bong Villavicencio (@BongVillavicen2) December 15, 2020
https://twitter.com/pluviophilouran/status/1338760740681859072?s=20
Sinas also said that he is not in favor nor is he discouraging the deployment of Santa cops-policemen dress as Santa Clause during the holidays.
"I did not discourage the Santa cops but I also do not encourage [their deployment]," he said.
"What we are directing for our units [is] to deploy social distancing [patrollers]." he added.
He said that units that have been fielded are just there to "to entertain people, catch their attention, and give them reminders [on health rules]" but the deployment "is very minimal."
Those who do not wear masks or face shields "will no longer be arrested if the violation is simply improper wearing of face masks and shields."
"So we have given instructions that they should only be approached and reminded." he said.
"If they do not have face masks, give them masks. No face shield, give them face shields," he added.