The troubles of the Duterte administration with health care workers never stops, even as the President recently realized the importance of COVID-19 testing.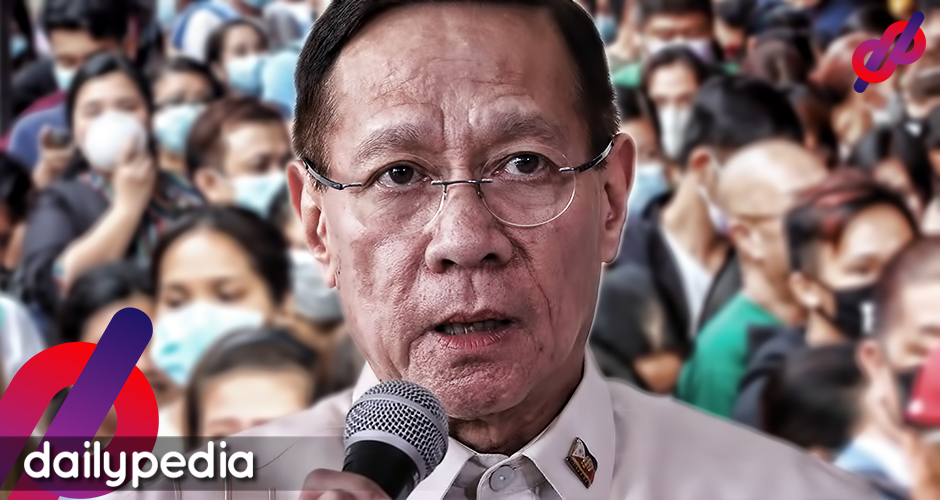 In a move that surprised a lot of health care workers, Health Secretary Francisco Duque III said nurses in private hospitals only had one day to hand in their requirements so they can receive their active duty hazard pay and special risk allowance.
In a report published by Inquirer.net, unions of private health care institutions in Metro Manila have asked Duque to extend his arbitrary one-day deadline last Wednesday, as it was "impossible" to prepare the required documents to receive said hazard pay and allowance.
No notice or announcement was given to private hospitals in Metro Manila—the epicenter of COVID-19 in the Philippines—in advance for them to be able to comply with Duque's one-day deadline.
They also said they only knew of the requirements on Monday, December 7 via a Powerpoint presentation from the Metro Manila Center for Health Development dated December 4. The presentation was reportedly only seen on social media and employee group chats.
Netizens, including well-known journalists and bloggers, slammed Duque for his absurd deadline—and for the government's apparent refusal to pay health care workers their due.
They called the one-day deadline cruel and inhumane, and also further devalued the sacrifices done by health care workers during the pandemic.
Unbelievable cruelty. https://t.co/Jbon5Bbp8o

— Barnaby Lo (@barnabychuck) December 9, 2020
Dear @DOHgovph, wag niyong pahirapan yung healthworkers sa pagkuha ng hazard pay nila. Deserve na deserve nila yan kaya ibigay niyo sa kanila.

— DJ Chacha (@_djchacha) December 9, 2020
Just a roundabout way of saying "we're not paying you." https://t.co/C7VzFwSSTr

— Betchutime (@fiona_n_cake) December 9, 2020
#NasaanAng15Billion, aber?
Your absurd deadline doesn't account for the fact that the nurses and other HCWs don't share the same days off.
What, you want them to process the requirements in the same day while they're working?
Gunggong! https://t.co/14zvW5uFYL

— UltraViol8r (@UltraViol8r) December 9, 2020
Private Hospital workers are not superworkers. Give them an extension to submit requirements. https://t.co/MFFvDQulY8

— Noemi L. Dado (@momblogger) December 9, 2020
This government is a scam https://t.co/ExhqH2xp89

— beavs #OustDuterteNow!!! (@artsybeaver) December 9, 2020
One netizen, who apparently works for a government hospital, said that this might just be a way for Duque and other government officials to pocket the millions of pesos allocated for nurses.
kme nga pong nasa gov. hospital ni wala po kming natatanggap na special risk allowance maski may requirements private hospital pa po kaya. gumagwa lng po kay ng reason para di magbigay ng budget

— dawn dawn (@Seven26008426) December 9, 2020
The Department of Health (DOH) moved its deadline to December 11 after a dialogue with representatives from hospital unions and management.
"Acknowledging the limited number of working days left in the year to process the benefits, parties have agreed to move the deadline to the end of the week," the DOH said in a statement after a dialogue with representatives from hospital unions and management on December 9.
DOH also asked hospitals and other health facilities not to "unduly burden" health care workers should they ask them for additional requirements to speed up the release of funds.