There's one tweet that's gone viral since it was posted two weeks ago. How viral? We're talking about over 3 million views, over 46,000 retweets—including quote tweets—and more than 242,000 likes.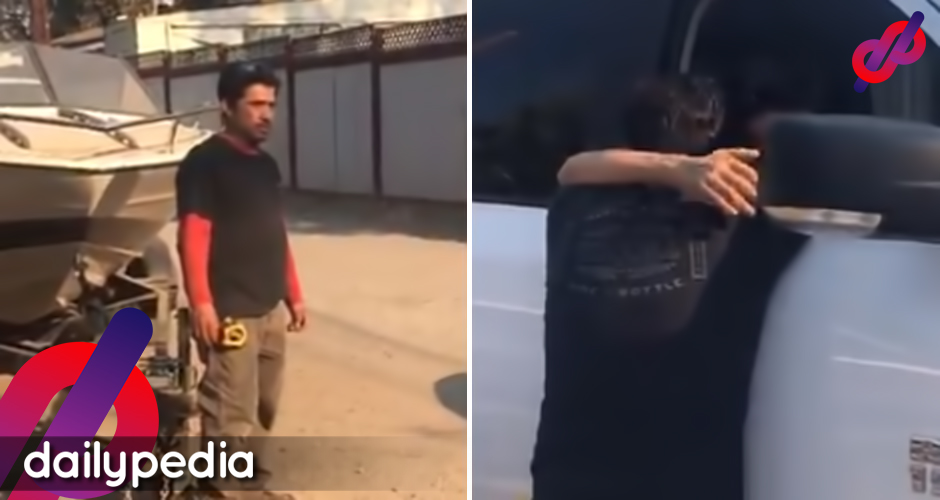 That tweet is from Juan-daniel Ochoa, whose family now lives in California.
My dad has worked multiple jobs his whole life to support our family of 8. He's always made sure we had everything we needed, even if that meant he had to hold off on his dream truck and drive a old beat up pick up truck. Today, I surprised my dad with it. ❤️ pic.twitter.com/JtBb03f4Yu

— Juan-daniel Ochoa (@JuanXODaniel) September 8, 2020
According to Ochoa, his dad is a hardworking man who starts working at 6 am and ends at 9 pm, taking on any job he can to support all of his children. "If he isn't working at Langtry Winery, he's fixing cars and tractors or doing electrical work."
There is one bit of info that most people are not aware of. His father recently took time off from work to be his caretaker. "I was diagnosed with liver and kidney failure four months ago. I need assistance with all basic things so he took time off work to be my primary caretaker."
The white pickup—a 2020 Dodge Ram 1500–was his way of thanking their dad for everything he has done. "With the help of my brothers and money I had saved up, we were able to get my dad [the pickup truck] he always dreamed about."
The tweet—which has since gone viral—has given people major feels on social media.
The son who did this is battling kidney and liver failure, like wow. With that, still coming through. God bless this family. So sweet 🥺❤️ https://t.co/1Yd126T7n7

— angelicalineth (@angelica_lineth) September 9, 2020
As my moms would say "te vas a ir al cielo con todo y zapatos" ❤️

— TILO (@edguy52) September 8, 2020
Looking out for your family is the realest thing anyone can do. Huge ups to you that's real OG shit

— HG (@hgenterprisess) September 8, 2020
Even US celebrities have taken notice.
All day. Here for this ALL DAY!!! https://t.co/DCEmcFgc4J

— Jim Axelrod (@JimAxelrod) September 10, 2020
— Crystal Chappell (@crystalchappell) September 10, 2020
I'm here for these stories. https://t.co/ByPxnqLNO7

— Tommy Pistol vs トミーピストル (@TommyPistol) September 9, 2020
Content like this is something we could all use during this pandemic. Yes, times are hard, but family will help us get through these hard times.