Pampanga 2nd District Representative and House Deputy Majority Leader Mikey Arroyo asked the Commission on Elections (COMELEC) if they will consider postponing the 2022 elections because of the pandemic.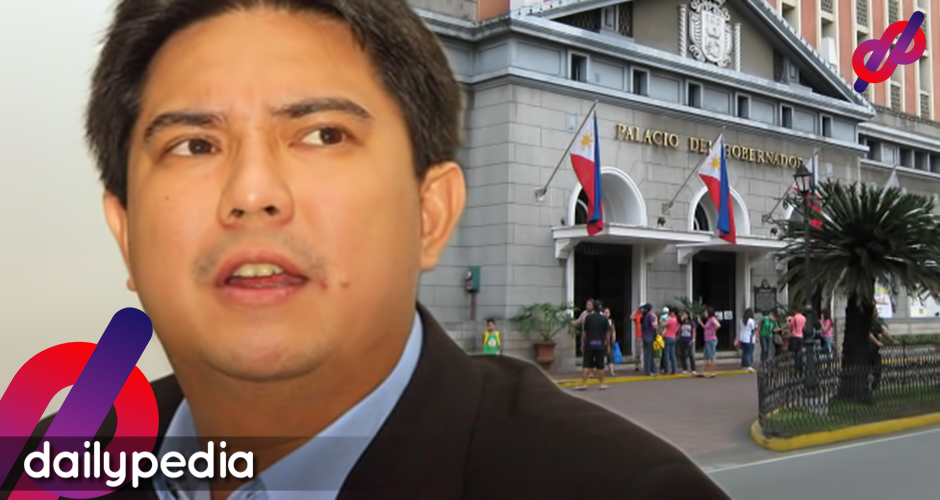 This suggestion came about during the budget hearings for the poll body at the House of Representatives on September 24.
According to Arroyo, his constituents have expressed fear in going to vote on May 9, 2022 because there hasn't been any assurance of a vaccine yet for the COVID-19 virus.
"I've been doing my share of reading about this pandemic and it seems that, assuming for the sake of argument that nothing goes wrong, the earliest that the vaccine will be available in our country for everybody, maybe September or October next year," he said during the hearing.
Recently-appointed COMELEC Commissioner Sheriff Abas said they will take Arroyo's comment into consideration. "Medyo mabigay na usapin yan, but rest assured titignan natin kung paano madedevelop ang sitwasyon natin sa health."
He also said the matter is for Congress and President Rodrigo Duterte to decide, not on the poll body.
Netizens were upset at Arroyo's suggestion, calling him out for speculations like wanting to extend the terms of incumbent officials.
COMELEC announces it will soon grant Cert of Proclamation to Duterte Youth even if it is NOT REGISTERED w/ the COMELEC?

Days after the appointment of Duterte's long time lawyer as COMELEC Commissioner, Mikey Arroyo moves for the postponement of 2022 elections?

What a Thursday!

— Ryan (@rryyyaaaannnn) September 24, 2020
https://twitter.com/squaredron/status/1309018995933294592
https://twitter.com/jerramarieee/status/1309040292700528640
Wtf?! Mikey Arroyo! Are you really planning to cancel the elections on 2022?! FREAKING 2022! So it means you have plans na umabot ang LOCKDOWN hanggang 2022! BASURA KAYO!

— Monmon #JunkTerrorLawNow (@Monsurhernandez) September 24, 2020
BAYAN Secretary General Renato Reyes Jr. has called out Arroyo on his proposal.
"Stop using the pandemic as pretext for dictatorship!"

Ito ang sagot ni Bagong Alyansang Makabayan Secretary General @natoreyes sa sinabi ni Pampanga Rep. Mikey Arroyo na ikonsidera ng COMELEC ang ideya na ipagpaliban muna ang 2022 elections. pic.twitter.com/fOzxT5u7Rv

— News5 (@News5PH) September 24, 2020
Perhaps the most scathing remark comes from foreign affairs Sec. Teddy Locsin Jr.
You don't cancel elections for any reason. That's treason. We are a democracy or a shet slave colony. Hold elections period. Those brave to stand in line & vote—even if only 12—decide the next President. Elections=democracy or Fuck U. You fucking shet. https://t.co/VHEIKRVTnR

— Teddy Locsin Jr. (@teddyboylocsin) September 24, 2020
Alternatives to physical voting
COMELEC Exec. Dir. Bartolome Sinocruz, Jr. has said the poll body is looking into alternative ways for Filipinos to cast their votes.
He cited examples from South Korea and the United States as possible measures for the COMELEC to take.
South Korea has been praised for its handling of the COVID-19 pandemic. A report from UK-based news outlet The Guardian revealed steps that South Korea took during its general election last April 15.
The article said that infected citizens were allowed to vote in hospitals, treatment centers, and from their homes. All 14,000 polling centers were also disinfected and provided with hand sanitizers. Those with fevers were directed to a separate polling booth, which was disinfected after every use.
Effective quarantine policies were also enforced, like mandatory wearing of face masks and appropriate physical distancing while waiting in line to vote.
The United States, on the other hand, is looking at mail-in voting for their Presidential elections, though US President Donald Trump is strongly opposing the measure.
At least one representative has expressed support for Arroyo's proposal to the COMELEC: Northern Samar 1st District Rep. Paul Daza.
During the budget hearing, Daza said going through with the 2022 elections would favor incumbent officials over newcomers, especially during the campaign period. He said it would be easier for incumbents to campaign thanks to the pandemic.