In what can only be described as an overwhelming vote, the House of Representatives approved the 25-year franchise of DITO Telecommunity Corporation, the country's third major telco player.
Voting 240-7-7 (yes-no-abstain), the House approved on its third and final reading House Bill No. 7332, granting Mindanao Islamic Telephone Company, Inc. or Mislatel, a franchise to "construct, establish, install, maintain and operate wired and/or wireless telecommunications system in the Philippines".
Mislatel is now known as DITO Telecommunity.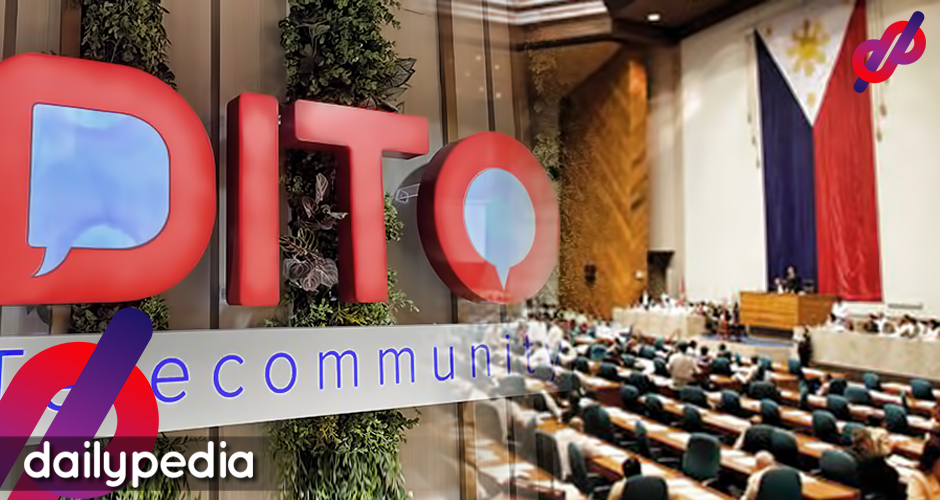 The extended franchise will take effect once Mislatel's franchise expires on April 24, 2023.
Under its franchise, DITO is expected to cover at least 37 percent of the population, with an average minimum speed of 27 megabits per second (Mbps). They are also required to put up 2,500 cell sites by July 7, 2020–1,300 of which have to be operational according to the Department of Information and Communications Technology—for them to operate by March 2021.
DITO asked for a 6-month extension at a Senate Hearing in July after their chief administrative officer Adel Tamano said they had only completed 300 of the 1,300 cell sites required to operate. Tamano cited the strict quarantine measures as the reason for the delay.
DITO Telecommunity is a telecommunications consortium made up of Duterte ally Dennis Uy's Udenna Corporation and its subsidiary Chelsea Logistics Corporation, along with China's state-owned China Telecommunications Corporation.
House Bill No. 7332 now heads to the Senate for deliberation and concurrence before being sent to the Office of the President for approval.
Former Kapamilya employees and talents have started weighing in on this sudden development as it draws comparisons to the recently-rejected franchise extension of ABS-CBN.
Congratulations to DITO for the quick approval.

This was filed in the House of Representatives 2.5 months ago. How many years did they sit on ABS-CBN's application? https://t.co/AmhhcMWzZQ

— Miguel R. Camus (@miguelrcamusINQ) August 24, 2020
It took less than 3 months, while ABS-CBN's… https://t.co/xvN4ogRgAk

— Barnaby Lo (@barnabychuck) August 24, 2020
News like this really hurts. Their application for a 25-year franchise was effortless, while ABS-CBN had to be demonized for months only for its franchise to be denied. Oo, masama pa rin ang loob ko. https://t.co/3tcKIul4xo

— Nick Villavecer (@nickvillavecer) August 24, 2020
https://t.co/wo8qSedEY5 pic.twitter.com/WN5FxdEl3q

— Ria Atayde (@RiaAtayde) August 24, 2020
The truth! https://t.co/vpD3Uc0HE6

— Mike Navallo (@mikenavallo) August 24, 2020
The same house that made a big fuss about ABSCBN's alleged violation of the foreign ownership restrictions in the Constitution now voted to approve the franchise of a consortium co-owned by Beijing's state-owned China Telecom

I'm sincerely hoping for that asteroid to hit us soon

— Quo Warrantine (@atty_lp) August 24, 2020
ABS-CBN Corporation's renewal was denied on July 10, 2020, after 6 years in Congress and 12 hearings during the quarantine. This, even as government agencies disputed claims of alleged franchise violations, including the citizenship of ABS-CBN chair Eugenio Lopez III.