As a YouTuber or social media influencer, where do you draw the line on clickbait titles/captions?
For Baninay, or Princess Vanessa Bautista in real life, that's a lesson she might have just learned from one of her latest vlogs.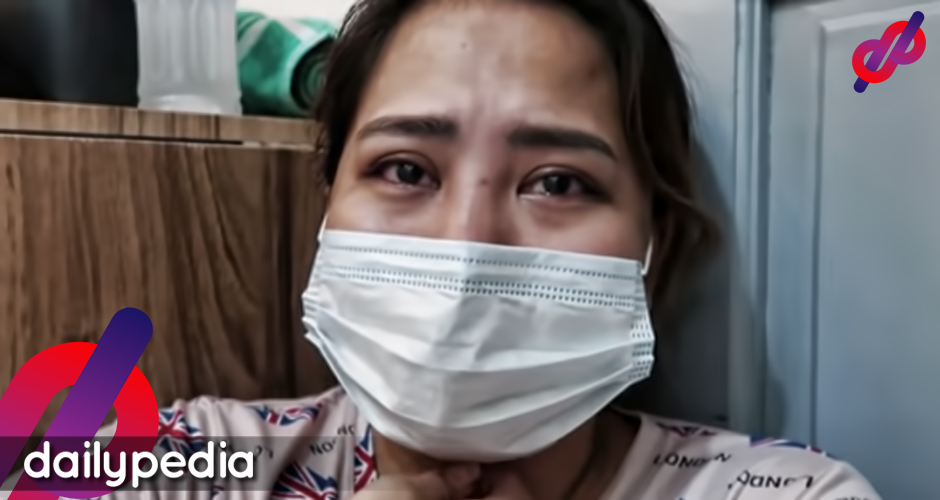 Celebrities and social media influencers have weighed in on the recent gaffe of the former Pinoy Big Brother housemate who posted a video where she said she tested positive for COVID-19. It was a late upload and Baninay had already tested negative by then. The running theme for these celebs: Baninay did it for the views.
Pokwang (Marietta Subong in real life), was the first to call out Baninay when she posted her then-latest vlog
Hoy Baninay wag mong pagkaperahan yang clickbait mo para lang dumami views mo! negative kana diba last aug.2?? july 21 ka nagkasakit tapos aug.2 ok kana negative kana! Aug.16 naglaro ka samin nagpanic kmi kanina dahil di mo sinabi sa vlog mo na late upload nayan! pa trending ka!

— marietta subong (@pokwang27) August 19, 2020
According to Pokwang, Baninay was a guest of her game show on TV5, called Fill in the Bank, on August 16, two days prior to her uploading her vlog about testing positive for the novel coronavirus. Pokwang goes on to say Baninay should be a responsible vlogger and not "do it for the money".
Singer and host Bryan Termulo called out the influencer for not thinking about the content she posts on her YouTube channel.
Okay naman mag vlog. Pero dapat kasi iniisip ang content hindi yung may mapost lang at kumita ng pera. 🤣🤣🤣 real talk ha yung iba naman kasi wala naman talagang content eh. Ampaw content pera pera lang talaga, tapos sasabihin influencer pa. Lol 😂😂😂 tigilan nyo yan. LOL. 🤣🤣

— Bryan Termulo (@bryantermulo) August 19, 2020
Former ABS-CBN multimedia journalist Kevin Manalo encouraged Baninay and other content creators to learn from this mistake.
Vloggers can learn better from this clickbait incident. Making mistakes is part of the process, say sorry sincerely and work on improving content. Let's not add fuel to the fire by hating each other. Be teachable po.

— Kevin Manalo (@kevinmanalo_) August 19, 2020
Kris Aquino impersonator Chino Liu, known as Tita Krissy Achino, sided with Kapamilya comedienne Pokwang, saying Baninay could have just said she was diagnosed with COVID-19 in July and was already recovered by the first week of August. Liu was also a guest on Pokwang's game show.
I express sympathy to the family of Baninay & send my heartfelt condolences to the family of Bont, but I strongly agree to Pokwang's statement. She should have just admitted the she was diagnosed with COVID-19 last month, but was recovered first week of August. (1/2) https://t.co/z3Kc8bSz6O

— Tita Krissy Achino (@KrissyAchino) August 19, 2020
Netizens are still upset over the issue, though both Baninay and her boyfriend, Bont Bryan Oropel, have apologized for her mistake.
Baninay, in a tweet, said she and Pokwang have already patched things up in private, with Pokwang allegedly tweeting out of panic after a friend of hers told her about Baninay's vlog. Pokwang confirmed settling things with Baninay in a media conference held earlier today.
This goes to show that while clickbait titles may bring in views, they don't necessarily make you a good content creator.