Buknoy Glamurrr is trending on Twitter once more, and it's for the wrong reason again.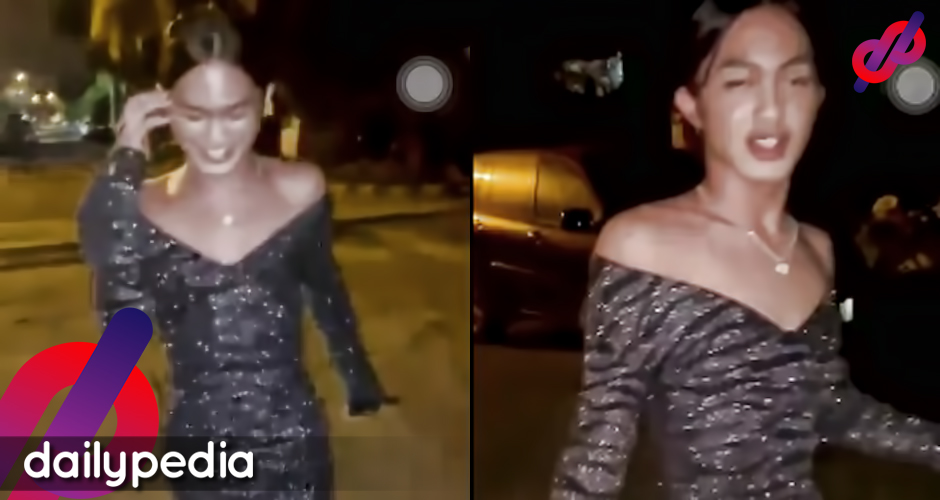 The 16-year-old vlogger, whose real name is Andrew Luis Lapid, posted—and subsequently deleted—a video on his Twitter account that shows him walking outside during curfew.
Not only was he outside past the allowed time, but he also wasn't wearing a face mask.
can someone tell @buknoyglamurrrr to just STOP grabe ceo of problematic tingz pic.twitter.com/BTHAuHcKVg

— SUPPORT PAGSAGIP (SEE PINNED TWEET) (@baldozeeer) August 20, 2020
The video was posted on August 19 at approximately 8 am, and was captioned, "HAHAHAHA LT must watch".
Kapamilya celebrity Awra Briguela shared the tweet at roughly 10 am on August 20 saying,"Sana all nakakalabas ng walang face mask, sana all nasunod sa protocol, at sana all walang curfew yung lugar."
SANA ALL NAKAKALABAS NG WALANG FACEMASK, SANA ALL NASUNOD SA PROTOCOL AT SANA ALL WALANG CURFEW YUNG LUGAR. https://t.co/ZAmQPVB8pF

— Awra Briguela (@AwraBriguelaaa) August 20, 2020
Filipinos on the social media platform went after the highly controversial vlogger, either echoing the Kapamilya star's sentiments or outright chastising Lapid.
buknoy really proved that he/she is way dumber that we think he/she is. cheers to being the most problematic person considering the fact that you think it makes you cool and "known".

— ʇ (@triiexe) August 20, 2020
what the hell is wrong with this man? You haven't still clean your name sa ginawa sa video mo and then you made a big mistake again. You infringed the law @buknoyglamurrrr, you should learn your lesson. And calling the attention of police, sana maparusahan sya sa pinaggagawa nya. https://t.co/uDWm4NS3VZ

— 젠니린 (@knyvyl) August 20, 2020
grabe buknoy and his problematic ass won't stop talaga ano? he really call himself an influencer? wow the audicity.

— ` (@keanamore) August 20, 2020
BUKNOY violating curfew and non use of face masks. ugh 😷being a minor does not exempt you from the law, we the local residents here following so hard all the COVID-19 guidance so you do the same. kapal ng mukha mo teh. quota kna! pic.twitter.com/7T9twbYQL3

— sanaol2.0 ⟭⟬⁷ (@wokinamo) August 20, 2020
One Twitter user, though, somewhat came to his "defense" as people have hurled threats at Lapid for being a member of the LGBT community and a minor.
can y'all stop with the unnecessary hate towards buknoy they're literally a minor and sending them death threats and sex discrimination does not make you look cool at all you look stupid

— ًrain ✧ (@glowpinkz) August 20, 2020
Lapid has not yet addressed the deleted video on any of his social media accounts. The word "Buknoy" trended with over 4,100 tweets as of this writing.