Gideon Lasco, a doctor, anthropologist, and a columnist for the Philippine Daily Inquirer explained why COVID-19 is 'still out of control' in the country, which he attributes to the government's 'faulty paradigm.'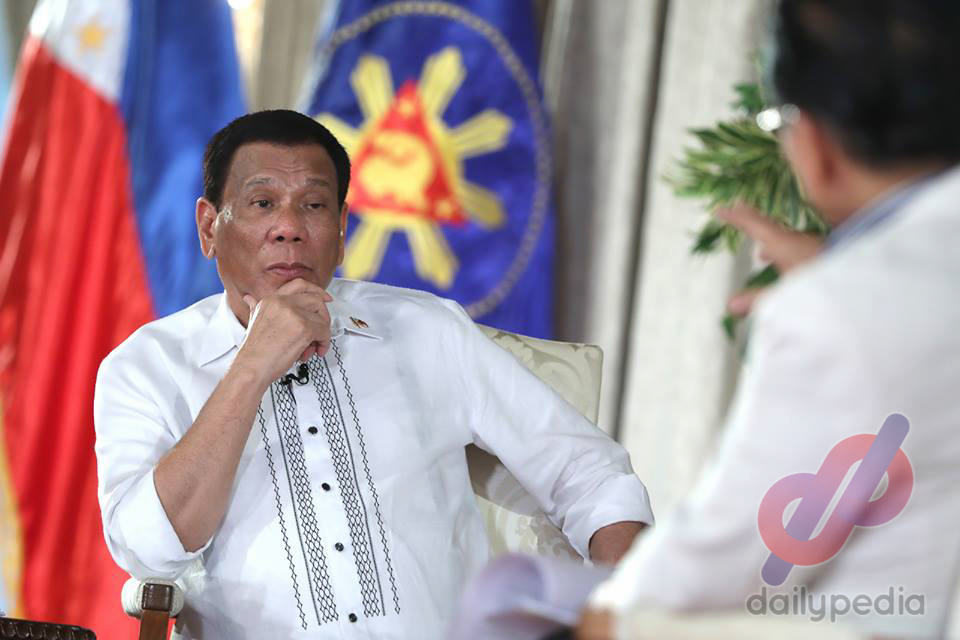 Lasco says the government is more concerned about imposing guidelines such as the use of face shields, carrying quarantine passes, and the setting up of checkpoints instead of improving contact tracing and mass testing.
1. The gov't's paradigm continues to place the burden and blame on the people. They are quick to impose requirements on individuals (e.g. face shields, quarantine passes, curfews), but slow to pursue steps that require gov't itself to act (e.g. contact tracing, mass testing)

— Gideon Lasco (@gideonlasco) August 19, 2020
Health Secretary Francisco Duque III was highly criticized for failing to perform necessary contact tracing on the first three COVID-19 cases in the country, who were all Chinese nationals.
Lasco points out that 'politics continues to dictate policy' and not science. The rapid antibody tests are only there to make people feel better and optimistic even when its possible consequences have been made public, while the use of the motorcycle barrier, which no other nation implemented, proved to be useless and is no longer required for areas under a general community quarantine (GCQ).
2. Politics, not science, continues to dictate policy. There is no better example than the embrace of rapid antibody tests that look good in the eyes of the public despite the evidence-based dangers of its use. Another example is the absurd, equally-dangerous motorcycle barrier.

— Gideon Lasco (@gideonlasco) August 19, 2020
The government is already on the verge of reopening the economy, as per presidential spokesman Harry Roque, but the movement of people is still limited. Lasco says it doesn't make sense to reopen businesses when public transportation isn't a hundred percent accessible.
Hospitals that only take in coronavirus patients also deprive non-COVID-19 patients of medical treatment.
The government's plan just has too many holes.
3. There's a lack of a systems thinking. Obviously, if you reopen businesses you need to think about transport. If you make a hospital exclusive for COVID, you're depriving non-COVID cases of needed care. And if you bring DTTBs doctors to Manila, what about their LGUs?

— Gideon Lasco (@gideonlasco) August 19, 2020
Authorities don't provide any definitive reasons for restrictions and guidelines. Plus punishment is the tool used for maintaining discipline, which hasn't really helped.
4. Discipline is based on punishment, not empowerment. People are being told what to do ("Basta sumunod na lang kayo") without explaining the rationale behind them (if any).
Discipline based on punishment and fear will make people obey only when they think they'll get caught.

— Gideon Lasco (@gideonlasco) August 19, 2020
Lasco thinks Filipinos would be more law-abiding had Duterte's allies been 'sanctioned' for violating guidelines, such as NCR PNP police chief Debold Sinas when he threw a birthday party while violating safety protocols but wasn't punished.
The VIP testing issue also got major backlash from the public. Duterte himself has resorted to blaming the Filipino people for the persistent COVID-19 problems in the country.
5. Gov't's credibility has been undermined by hypocrisy and double standards. Had Debold Sinas been sanctioned; had there been no VIP testing, I'm sure a lot more Pinoys would have followed quarantine rules. Ironically, Duterte blames the pasaway but defends his pasaway friends.

— Gideon Lasco (@gideonlasco) August 19, 2020
Lasco doesn't see Duterte as a leader. The president's late-night addresses have been a whole lot of nothing, and his strategy of just waiting for a vaccine will only increase the coronavirus mortality rate.
6. We have a president, but no leader. Duterte's late-night, hateful ramblings have been nowhere near the clear-headed, coherent leadership required to inspire and guide people amid this crisis.

Alas, more Filipinos will get killed if we follow him and just wait for a vaccine.

— Gideon Lasco (@gideonlasco) August 19, 2020
The government just failed in every major aspect in this pandemic says Lasco. Congress was too busy denying ABS-CBN's franchise renewal and approving the controversial anti-terror bill, and politicians have recently blasted medical frontliners.
7. Finally, gov't has been divisive at a moment we need unity the most. Lest we forget, Congress spent precious legislative time in the middle of a pandemic to facilitate the ABS-CBN shutdown and the Anti-Terror Bill, while Malacañang has taken shots at frontliners and critics.

— Gideon Lasco (@gideonlasco) August 19, 2020
Lasco does acknowledge that there are those who are doing a good job, but the government's strategy makes it impossible for their efforts to become a success.  Lasco also wants the public to keep challenging and questioning Duterte, the incompetent president who is 'responsible for this disastrous response.'
Ronald Mendoza, dean of the Ateneo School of Government recently told ANC that blaming the public will do nothing.
"I agree with the vice president that we need a central database for all of the information, all of the data so that the different levels of government will have some access to the relevant information for a nuance response to the COVID-19," he told Karen Davila in an interview.
"This is the kind of response we need so that we can begin to open up the economy again and live with this disease because that's what the other countries are doing," he added.
"Even Vietnam is doing better because it set up the systems, it built the trust of the citizens and it gave a strong signal of inclusion. Walang maiiwan, lahat ay poprotektahan ng estado dito sa disease na 'to.
"Vietnam convinced their citizens to share information voluntarily with the state. The country also has a central app that "provides their state relevant information for a nuance understanding of the risk of COVID-19.
"Alam nila kung saan yung COVID-19, alam nila kung saan kumakalat.
"Hindi sila [citizens] bineblame ng kanilang estado for the spread of the disease. Their state provided all the support the citizens need so that they can also collaborate with the state and cooperate with the policies."
An effective response to the #COVID19 pandemic cannot be built if authorities keep blaming the citizens for the spread of the disease, a governance expert said, adding that the government should instead empower its citizens for them to effectively respond to the health crisis. pic.twitter.com/qgk3xMXIJK

— ABS-CBN News Channel (@ANCALERTS) August 18, 2020