Well known YouTube Vlogger Buknoy Glamurrr has come under fire after he scorned a tricycle driver passing by as he was motivating his followers in a live video.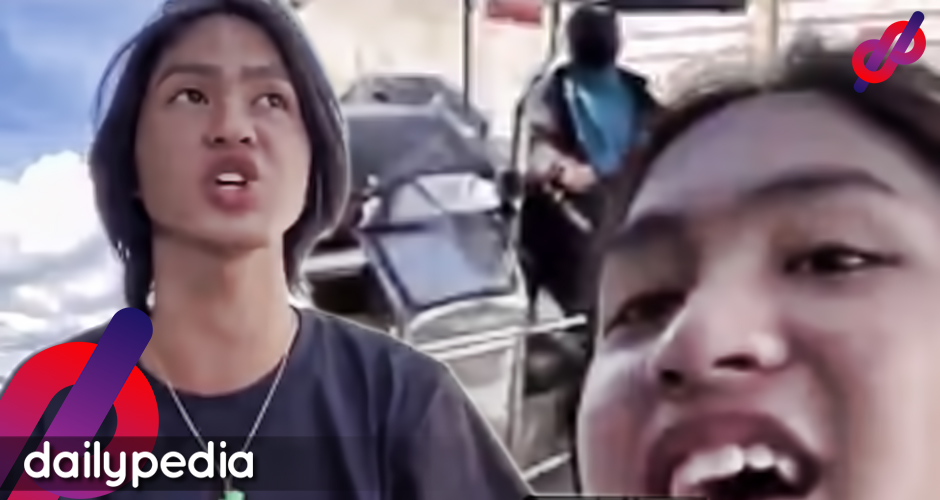 Buknoy, whose real name is Andrew Luis Lapid, became a prominent social media personality because of his 'Tita Jenny' video where he revealed, in a joking manner, that his aunt was the reason for his broken family.
People found him funny and he immediately became a star, but his latest video did not sit well with many.
During the live video, he was telling his followers to not give up on their dreams because they might end up a nobody, just like a tricycle driver that happened to drive by.
Buknoy, What's wrong with being a tricycle driver? Sa ganton moments you should call him a hero kasi sila naghahatid ng other heroes to protect YOU. YOU BETTER LEARN HOW TO NEVER DEGRADE SOMEONE'S WORK. SO GLAD MY PARENTS DIDN'T LET ME GREW UP LIKE THIS.pic.twitter.com/9rpJ2oFpXO

— liah//FOLLOWBACK SABI E (@_celisa_) July 2, 2020
He also previously used the offensive 'N' word and said that he didn't have time to 'Google' it after receiving criticism.
Famous host KaladKaren did a video telling him to do so because he seemed uneducated on the subject.
BUKNOY MY LOVE, a friendly unsolicited advice from ate Kaladkaren ❤️🌈 pic.twitter.com/zEwXO8Yrzd

— KaladKaren (@jervijervi) July 3, 2020
Gretchen Ho thought KaladKaren's video was funny and retweeted it.
HAHAHAHA mahal kita @jervijervi https://t.co/mHM2qatY5H

— Gretchen Ho (@gretchenho) July 3, 2020
https://twitter.com/LenaLuthorD/status/1278781913558376461?s=20
Vance Larena alluded that he wasn't raised right.
Ebarg
Nasan ba ang nanay ni atabs? https://t.co/KKQTQ31zxq

— Vance Larena (@vance_larena) July 2, 2020
The job of tricycle drivers itself is honorable.
NAKAKA IRITA ITONG SI BUKNOY!!! HOY ANDAMING TRICYCLE DRIVER SA ANGKAN KO!!! AT LAHAT SILA AY NAG SUMIKAP AT NANGARAP PARA MAGKAROON NG TRICYCLE NA PAGKAKAKITAAN TO SURVIVE!!! MARANGAL NA TRABAHO YUN NA NI KELAN MAN DI DAPAT IKAHIYA!!! KALOKA KA!!!

— Michelle Fox (@MissMichelleFox) July 3, 2020
Buknoy has since released videos where he apologized for his comments.
His first one was heavily criticized for the lack of sincerity where he even made excuses on why he said the 'N' word.
WHAT THE FUCK???! APOLOGY VIDEO BA TO???? TANGINA GINIGIL AKO DUN SA "wala akong time sobrang busy ko sa buhay marami rin akong problema" PUTA WHO IS SHE??????????? pic.twitter.com/pWEC4dupLA

— mark geronimo (@markgeronimo_) July 2, 2020
The second one had better reception, but still with criticisms. He said it would be okay if people start unfollowing him, admitting that he was stupid to say such things.
Buknoy public apology pic.twitter.com/IWHGfZTdYN

— #VoteYesToABSCBN (@Barbs_christian) July 3, 2020
Buknoy was born on  August 4, 2004 and got into social media back in 2015. He started a channel on YouTube and expanded to other platforms, but TikTok paved the way for his current success.
He was bullied at a young age but now has the respect he always yearned for since he is considered as an 'influencer'. That may change in the aftermath of his bigoted views.