A GrabFood rider shared his sentiments after being belittled because of his job.
He answered saying that he is content with what he is doing as he knows he's not doing anything wrong for choosing to do so. 
A Grab food driver posted his sentiments after he felt belittled for his job when a high school acquaintance told him, "Nagga-grab ka na lang pala?"
With the COVID-19 pandemic, delivery drivers are now also considered as frontliners as they risk their health just to give people what they need right in the comfort of their own homes.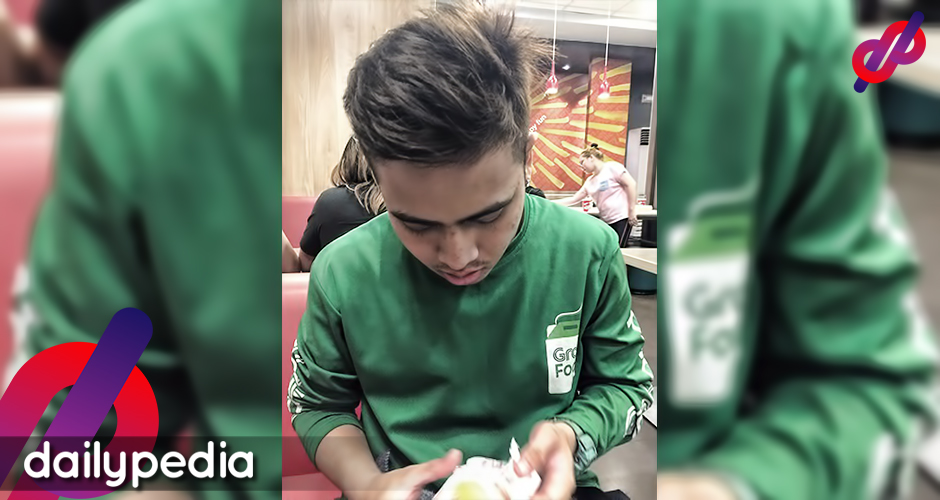 But they're not always respected as such.
"Oh pre! Naggagrab kana lang pala? Diba college level ka naman? Bat jan ka bumagsak? Bata kapa di ba? Dami pang trabaho mas better jan," a former schoolmate told Facebook user Brian Tabuzo.
He was speechless and just answered, "Hahaha wala lang," as he realized that it's how some look at people like him, food and parcel delivery riders.
"Oo bente anyos pa lang ako, daming mas magandang trabaho jan, pero pinili ko to dahil masaya ko dito ang mahalaga di kami nanlalamang ng ibang tao. Di rin naman ganun kadali ang ginagawa namin," he said.
Brian added that they risk their lives on the road, fake bookings, and scams but they are contented with what they do. They don't ask for the appreciation of people as they know that they're not doing anything wrong by choosing that kind of job.
"Kaya salamat sa mga taong kayang umunawa at tumangkilik sa ginagawa namin, wag na lang pansinin yung mga ganung klaseng tao. Sa lahat ng riders jan. Ride safe sa ating lahat."
He encouraged everyone to make it a motivation to work harder and improve their lives.
The post now has more than 11,000 shares on Facebook and 3,000 comments saying words of support for Brian and all the delivery employees.