Harry Roque admitted that the government has no plans to do mass testing for now.
He added that they're leaving the responsibility in the hands of the private sector.
The subject of mass testing has been brought up by people since the beginning of the enhanced community quarantine.
The government has been mostly mum about the unaddressed issue aside from statements saying how there is only limited testing equipment to be used in the country and they have been trying to improve it ever since then.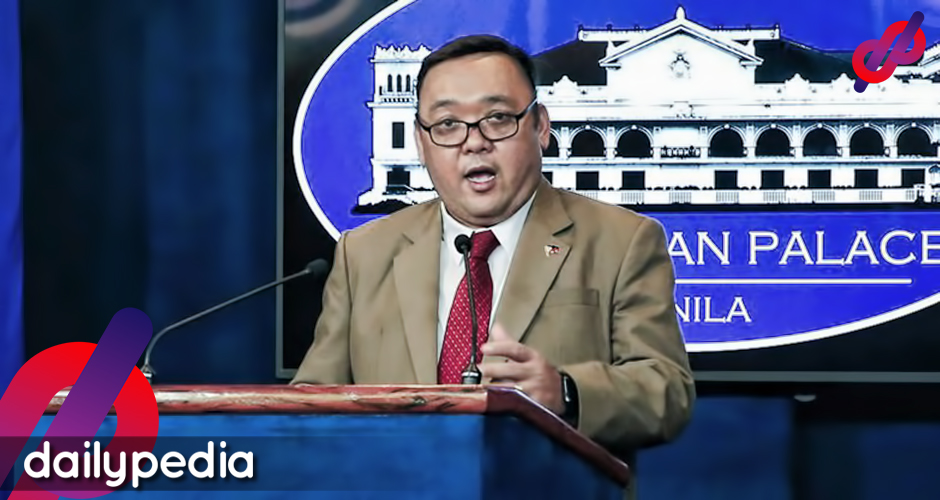 On May 18, Presidential Spokesperson Harry Roque said that the government still has no plans to carry out mass testing to detect COVID-19 infections in the country. He then added that such efforts will be left in the hands of private businesses.
"As much as possible, ini-increase natin ang capacity ng testing kaya nga we're aiming na aabot tayo sa 30,000 [a day], pero in terms sa mass testing na ginagawa ng Wuhan na all 11 million [residents], wala pa pong ganyang programa at iniiwan natin 'yan sa pribadong sektor," he said in a press briefing.
Netizens have reacted to Roque's statement:
So now that the burden of Mass Testing is being passed on to the private sector, I ask, what exactly has our government done to help us beat Covid-19? Other than forcing into lockdown for 2 months…..

— Mikko Tung 🇵🇭 (@mikko_tung) May 19, 2020
Haaaay… I kenat 😞 https://t.co/GzdxmSeDUm

— carmela brosas (@kbrosas) May 18, 2020
WTF! This goes against everything that the IATF and DOH has been saying since April 14 – that they are doing mass testing and continuously ramping up testing capacity. Yun pala wala pang program for mass testing?! https://t.co/jsgVNk0xmo

— Teddy Casiño (@teddycasino) May 18, 2020
So what happened to the 275B emergency fund? What was that for? You have the resources and access to experts and you couldn't come up with a plan after two months?! https://t.co/XHKlMsV1dr

— Wanggo (@wanggo_g) May 18, 2020
YOU ASKED FOR EMERGENCY POWERS AND HAD BILLIONS OF MONEY AND YOU DIDN'T EVEN THINK OF DOING MASS TESTING????? TANGINA LANG. TANGINA NYO SAGAD #MassTestingNowPH https://t.co/RPTcM2dIRh

— maebh ☆彡 (@autumneine) May 18, 2020
We did our part by staying home and closed our business as well but after 2 months you'll tell us walang program??? So what was the point of doing ECQ??? 😡😡😡 https://t.co/A4exgaIlvv

— Miko Raval (@MikoRaval) May 18, 2020
Metro Manila (CNN Philippines, April 14) — The Philippines on Tuesday rolls out its "progressive" mass testing to detect COVID-19 cases in the country.
—–
May 18, 2020

Roque: "The government still has no plans to carry out mass testing…."
#MassTestingNowPH pic.twitter.com/EPLv0BfJhR

— Crisostomo IbarRAWR! (@21stCent_Simoun) May 18, 2020
2 MONTHS!!! A 275 BILLION PESO BUDGET!!! EMERGENCY POWERS!!! NUMEROUS UNWARRANTED ARRESTS!!! "COMPASSION" FOR VIOLATORS IN POWER!!! AND NO PROGRAM FOR MASS TESTING??? https://t.co/awmTI6dF22

— Alex Masucol (@alexmasucol) May 18, 2020
"Roque earlier admitted that the Philippines was slow to roll out testing efforts as government missed its original target to expand the capacity of local laboratories to run at least 8,000 tests per day by April 30. That goal has been raised to 30,000 daily tests by end-May." https://t.co/cqdj6NCsLQ

— Tonette, Tonette (@tonetjadaone) May 18, 2020
The private sector is not just the Ayalas, not the SM Group, not the conglomerates.

The private sector is mostly micro enterprises, or around 887,200 out of more than a million businesses in the country, 2018 data showed.

How will they pay for mass testing? Why should they?

— Roy Canivel (@roycanivel_inq) May 18, 2020
"let's close down the businesses for 2 months and now let them pay for the mass testing" I mean, you gotta be a dumbass to still defend this bullshit. Where are the billions??????????? https://t.co/91WZT0HIyJ

— Dolan Adlawan (@dolansunone) May 18, 2020
When the first call for mass testing surfaced, authorities rejected the idea, but later said that they are implementing a "progressive" COVID-19 testing program that prioritizes people with symptoms, the elderly, those with pre-existent conditions, pregnant women, and healthcare workers.
Several local government units also initiated local testing as they hope to reduce the spread of the virus. There are currently 12,942 confirmed cases in the country, of which 9,262 are active cases, 2,843 have recovered, and 837 died.
The government imposed a two-month lockdown in most of Luzon, which has stretched on to two more weeks for Metro Manila, the epicenter of the local outbreak.