House Deputy Speaker Paolo Duterte Wednesday stated he'll be filing a bill to repeal the law authored by former Senator Antonio Trillanes IV which mandates professionals to earn Continuing Professional Development (CPD) units so they can renew their Professional Identification Card (PIC).
Republic Act No. 10912, also known as the "Continuing Professional Development Act of 2016" has a huge chance of getting repealed as Duterte will be seeking the support of his colleagues, saying he is not just doing this "for the sake of filing."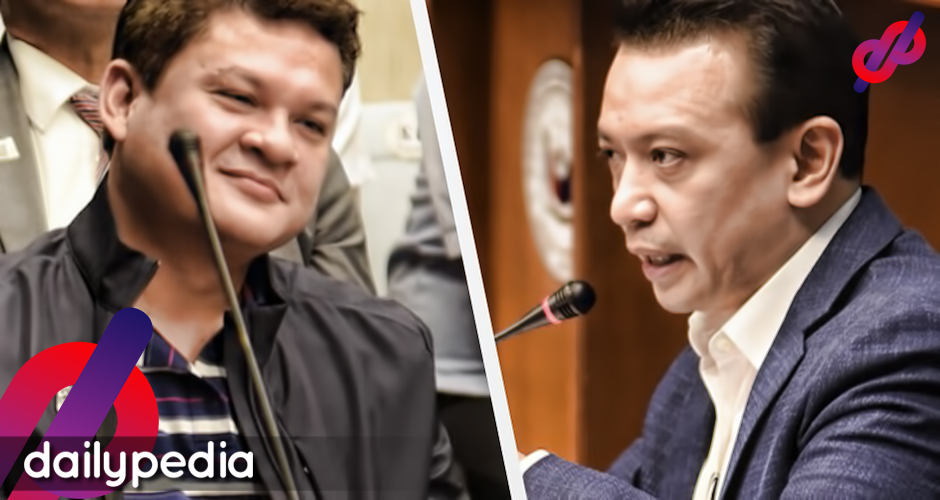 "This CPD law is uncalled for. To address this, we will file a bill repealing this anti-professional measure introduced by Trillanes," Duterte said in a statement.
CPD "refers to the inculcation of advanced knowledge, skills, and ethical values in a post-licensure specialization or in an inter- or multidisciplinary field of study, for assimilation into professional practice, self-directed research and/or lifelong learning."
Article III Section 10 of the CPD law is the reason why the CPD is a requirement for all Professional Identification Card renewals, under the regulation of the Professional Regulation Commission (PRC).
"While we support the lifelong learning among our professionals to further their craft, the requirements set by the CPD law just adds to the burden they have to deal with," Duterte said.
"After a long day of work, they are forced to spend a bulk of their salary, take absences from work, and go through unreasonable hardships just so they can renew their licenses and continue the practice of their professions."
With the help of the government, professionals can meet global standards "without passing the burden to them," he added.
"Our proposed measure is also to serve as gratitude to our professional frontliners who continuously render their service to our nation, especially in this time of crisis. We have witnessed the selfless acts of our professional frontliners. They do not deserve the CPD law."
Previous efforts have been made to repeal the law, and an online petition with more than 44,000 professionals signing was created to question the requirements of the law.
In the 17th Congress, three bills were filed in the House seeking to repeal the CPD law.
Ever since he made it into office, Trillanes made it his goal to expose the Dutertes. In April 2019, Trillanes rejected reports that suggested he was behind the two videos allegedly linking then Vice Mayor Duterte to illegal drug trade.
Trillanes was thrilled that such videos were released.
"First of all, let me congratulate the people behind the videos that linked the Duterte family to illegal drugs! The accusations of the witness were very serious, quite pointed and well-explained,"
He denied having to do anything with the videos but wished he did.
"Having said that, I really wish I was part of the making of the videos so I could relish these moments but sadly I am not."
Trillanes challenged the president to sign a bank secrecy waiver to prove he is not corrupt.
The videos feature an alleged former member of a drug syndicate named 'Bikoy' claiming to have records of 'tara' or grease money that was allegedly deposited into the accounts of drug lords with the code names "POLODELTA-TSG01" and "ALPHA TIERRA-0029."
It was in 2010 when the 'tara records' started, said Bikoy.
It said the "POLODELTA-TSG01" accounts allegedly belong to former vice mayor Paolo Duterte while the "ALPHA TIERRA-0029" accounts allegedly belong to Agriculture Assistant Secretary Waldo Carpio, a sibling of Manases Carpio who is the President's son-in-law and husband of Davao City Mayor Sara Duterte.
Bikoy pointed out that P170 million and P210 million were transferred to Paolo Duterte's purported account under an international bank in 2018.
Bikoy added that he has personally seen Paolo Duterte's back tattoo of a dragon, which bears the alphanumeric code used by the former vice mayor in his tara.
In a senate hearing in 2017, Trillanes asked Duterte to show his back tattoo, to which the latter admitted to having, but only replied saying "I invoke my right to privacy".
According to Trillanes, the tattoo would confirm that Duterte is indeed a member of the Triad, a Chinese gang that has increased its presence in the country as of late.
The president, of course, denied that his son is a gang member.
"Well, that is a propaganda that has been repeated all the time. Alam mo — alam ko propaganda na 'yan. I was told. Eh pabalik-balik na 'yang… I assure you, we are not into it."