Several students filed a complaint against a Central Mindanao University professor.
Netizens are disappointed by the lack of action from the university. 
The hashtag #CMUScandal went viral after a group of students went public and shared sexual assault incidents involving an Oral Communications professor at the Central Mindanao University named Fernando Domagsang.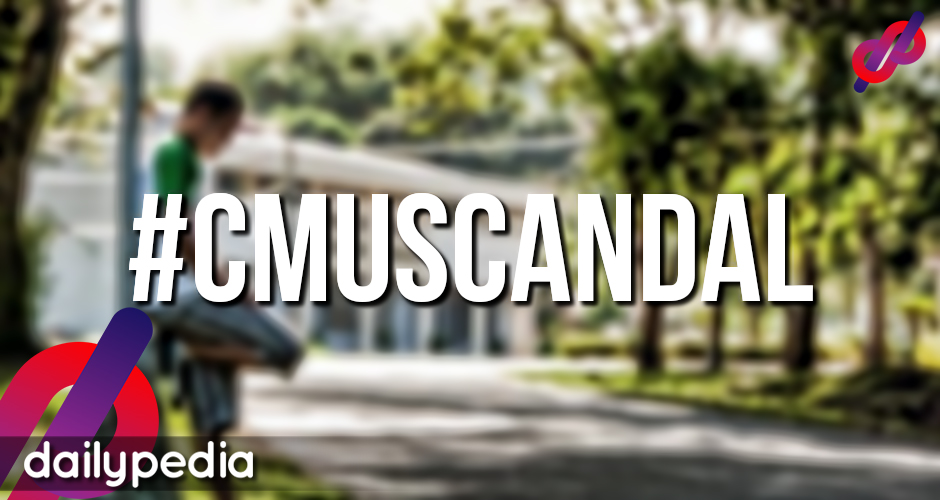 An anonymous account called "justiceseeker" posted a letter of complaint, accusing Domagsang of sexual harassment. The poster introduced herself as an 18-year-old, Grade 12 student of the university.
Letter of Complaint for Collective Sexual Harassment of Mr. Fernando Domagsang

— justiceseeker (@justic6seeker) April 27, 2020
She narrated that the professor grabbed her right hand and kissed it against her will during one of his classes. The second time was after a group presentation in the said class.
"He held my chin and with the use of a little bit force, he was able to make it very close to his mouth," she wrote.
The Twitter account also uploaded statements from other supposed victims of Domagsang. Victim 1 said that he touched her butt, asked her out for dinner, insisted on bringing her on a date, and more incidents that were detailed in the statement.
Victim 2 reported that the professor massaged her hips and asked her to call him "dad" whenever they talk to each other.
Domangsang offered victim 3 a ride and scolded her for having a boyfriend. The professor even got jealous of one of her guy friends and apparently told her 'I love you' through texts
Other Victims' Statements pic.twitter.com/WvmjIDXPkO

— justiceseeker (@justic6seeker) April 27, 2020
Also included in the thread are proof of the victims' conversations with the professor.
and Screenshots of Their Convo pic.twitter.com/5ymWHZYEvh

— justiceseeker (@justic6seeker) April 27, 2020
Justiceseeker encouraged everyone to spread the story to help them win the fight against the alleged sexual abuser as the case they filed was dropped because of "lack of evidence".
Netizens reacted, asking for justice. They called out the university and said that the Domagsang should be held accountable for his actions.
can't swallow the fact that that professor actually got away with a case that had enough evidence just because he has cOnNeCtiOnS. Lemme tell you, domagseng whoever tf u are, u need to fucking pay for your kamanyakan putangina mo #CMUScandal

— chalamet²⁴⁷⛓ (@payn333) April 27, 2020
The complaints apparently existed since 2018 but the university failed to take action regarding the incidents.
Naay sexual harrasment cases regarding some faculty in CMU and it's going viral rn.

Please keep using #CMUScandal
Of course dili ang school naka sala but apparently 2018 pa nag raise ug complaints ang students but the admin covered it up.

Demand accountability. Demand justice.

— Justine (@reyjustinedomo) April 27, 2020
https://twitter.com/Joannaaaabanana/status/1254752905036349443
But not everyone agreed with the hashtag #CMUScandal. They said that it may ruin the school's reputation in the long run.
https://twitter.com/alyannahfabela/status/1254782304729194501
Ccto. Stop using #CMUScandal pic.twitter.com/7jDeYS1ohQ

— Maria Fatima II (@MariaFatimaII1) April 27, 2020
Very wrong kaayo #CMUScandal oy, you should use his name instead. It's not the institution, IT'S JUST HIM. His personality doesn't represents the whole image of CMU. I'm so disappointed reading those tweets about dili nalang sila mag skwela sa CMU tungod ani.

— 퀸 (@QueenZaportiza) April 27, 2020
Here are other reactions by netizens:
This "Person" (I dont know if he is even fit to be called) is an insolent fool that apparently shows no remorse. He is not fit to be called a professor. An error in the system. This isn't the CMUan way. #CMUScandal #PatalsikinNa https://t.co/HFn3VEs8oa

— Melancholic (@AdrianLukeMD) April 27, 2020
Wala na tayo sa panahon ni lolo at lola, we dont have to be afraid anymore. We need to take action for this! You're such a disgrace in this industry Fernando Domagsang! Die! #CMUScandal

— Jekoy (@JekGBYN) April 27, 2020
I wonder how Sir Domagsang can sleep at night without thinking his victims are not dumb enough to keep his sick actions. #CMUScandal

— j (@jayadevapajares) April 27, 2020
https://twitter.com/notjewelhope/status/1254771650710523905
Is harassing a girl can satisfy you? Using your power to manipulate the case#Cmuscandal

— Hmm (@BebeboyHmm) April 27, 2020
Professor Fernando Domagsang and the Central Mindanao University has yet to address the matter as of this writing.