Elanel Egot Ordidor, the Filipina caregiver in Taiwan who has been accused of attempting to "discredit and malign" President Rodrigo Duterte and "destabilize the government" has spoken, and retracted her promise on issuing a public apology.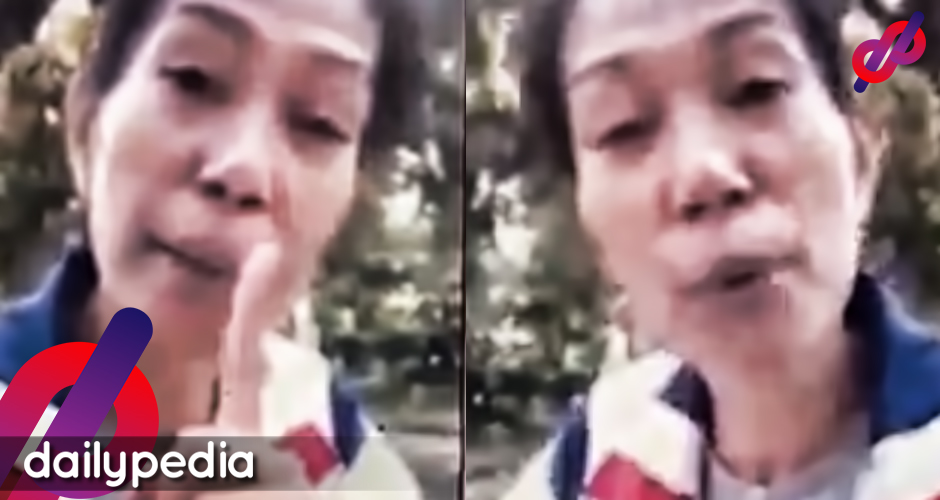 In a recorded voice message that was featured on live TV, Ordidor said she has every right to criticize the administration.
"Bilang isang mamamayan, karapatan ko ang punahin ang nakikita kong hindi tama."
OMG WE STAN ELANEL ORDIDOR!! CAREGIVER FROM TAIWAN!

Thank you for this @willardcheng. 👏🏼 pic.twitter.com/Is9Hy0bHeN

— Rod Magaru (@rodmagaru) April 29, 2020
Ordidor also pointed out how Duterte supporters such as Mocha Uson weren't reprimanded for attacking Vice President Leni Robredo.
The caregiver has the support of the public.
And they say these caregivers are "uneducated". She seems more educated than most people

— Neutral Moderate #MassTestingPHNow #WeHealAsOne (@sharpmoderato) April 29, 2020
https://twitter.com/pauljoseph0677/status/1255514696301543427?s=20
'anong ambag mo' card will be rendered useless against her HAHAAHAHA

— Cal (@itssCaaali) April 29, 2020
https://twitter.com/brokebaks/status/1255523593577889792?s=20
Queen, you have done it again, constantly raising the bar, we have no choice but to STAN

— abo (@greyxxu) April 29, 2020
Babaeng may bayag..I stan the Queen!

— JustJosh (@JustHarryPogi) April 29, 2020
To the disappointment of the DOLE, Taiwan has rejected its move to deport Ordidor, saying that the Philippines can't just repatriate without engaging in serious talks with Taiwan.
The Ministry of Foreign Affairs, Taiwan said foreign workers enjoy "citizen treatment," meaning their rights and interests are "protected by relevant laws and regulations, including freedom of speech, which should be respected by governments of all countries," as reported by Taiwan News.
Quoting the Taiwan foreign ministry, Taiwan news added that "no person or institution, in this case, has the right to pressure her, her employer, or broker, nor shall she be deported without consultations held between both governments."
Labor Attaché Fidel Macauyag earlier said the Philippine government "constrained to act" for Ordidor's deportation after her constant criticism of the current administration through videos uploaded on social media.
She allegedly violated the Cybercrime Prevention Act of 2012 due to her "wilful posting of nasty and malevolent materials against Duterte."
The Philippine Overseas Labor Office in Taichung, Taiwan had coordinated with Ordidor's broker and employer to have her deported "on the basis of the gravity of [her] offense under Philippine Law."
The Taiwan foreign ministry said the Philippines can submit a request for mutual legal assistance to the ROC (Republic of China) government through diplomatic channels if legal procedures have been done, and if it was determined that Ordidor did, in fact, violate Philippine law.
Labor group Migrante slammed the DOLE for focusing more on President Duterte's critics instead of helping respond to the outbreak in the country.
On Wednesday, Senate Minority Leader Franklin Drilon said Macauyag is "unfit, incompetent and totally unqualified" in taking care of the welfare of OFWs in Taiwan.
"Mr. Macauyag's irresponsible act toward a helpless overseas Filipino worker is clearly an abandonment of his sworn duties to protect the welfare of OFWs.
"When a protector becomes the persecutor, you can't help but ask: is this the new normal?" Drilon said.
Drilon is looking to strengthen the protection for OFWs in the form of an investigation.
"A mere labor attaché requesting a sovereign country to deport a foreign worker over a social media post is stupidity at the highest level,"
Drilon thinks Macauyag is an embarrassment.
"His mandate is to promote the welfare of our OFWs. He has shown the highest level of ignorance. Worse, his action embarrassed the Philippine government," Drilon said in a statement.
"I am saddened by what is happening with the officials tasked to protect our people. How come that they have gone astray this far?" he added.