President Rodrigo Duterte on Thursday, March 12, said he will ask China for help if the 2019 coronavirus disease or COVID-19 outbreak in the country worsens.
In his public address on the COVID-19 pandemic in Malacañang, Duterte said Chinese President Xi Jinping wrote him a letter, conveying China's readiness to extend assistance should the Philippines ask for it.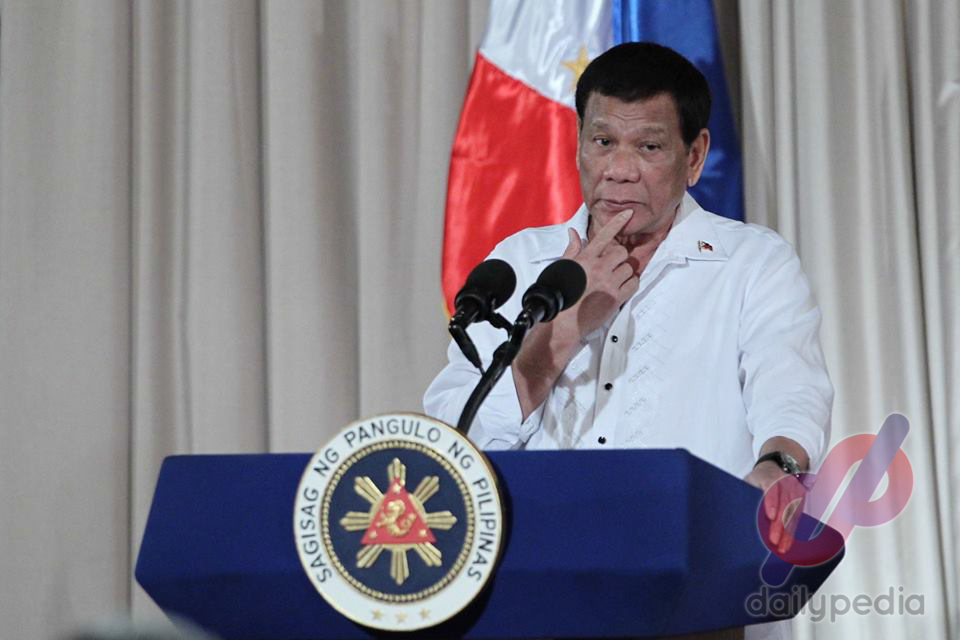 "President Xi Jinping said he is willing to help. All we have to do is to ask. Ako ang tingin ko, maybe there will be a time if things deteriorate, that I have to call on China to help," the President said.
"To the Chinese government, to the people, especially to President Xi Jinping, thank you for the consoling words and maybe, I hope that it would not reach to that point but maybe we will need your help," he added.
The virus originated from a market in Wuhan in Hubei province in China late 2019.
But it has spread across China and to at least 114 countries globally, including Australia, Italy, and the United States.
As of March 12, the coronavirus disease has infected more than 126,000 people and killed at least 4,600 globally.
In the Philippines, the total number of COVID-19 patients rose to 52, with five deaths.
The coronavirus disease has infected more than 126,000 people and killed at least 4,600 globally.
To contain the fast-spreading COVID-19 in the Philippines, Duterte on Thursday ordered the imposition of a "community quarantine" in Metro Manila for at least 30 days.
He said, "Land, domestic air, and domestic sea travel to and from Metro Manila shall be suspended beginning March 15 until April 14, subject to the daily review of the Inter-Agency Task Force (IATF)."
The President has also ordered the suspension of classes in all levels in Metro Manila until April 12.
Duterte has also suspended work in the Executive branch but said he would maintain a reduced workforce to ensure the continued delivery of basic services.
The President urged the private sector to implement a "flexible working arrangement" based on guidelines that would be issued by the Department of Labor and Employment (DOLE).
He said public transportation, which includes the railway systems, would continue to operate on condition that the Department of Transportation (DOTr) would issue guidelines to ensure "social distancing" among passengers as recommended by the Department of Health (DOH).
COVID-19 causes mild symptoms such as fever and cough for most people.
However, it can cause serious illness such as pneumonia for others, especially older people with existing health problems.
To prevent the virus from spreading, the DOH urged the public to practice regular hand washing, cover the mouth and nose when coughing and sneezing, and avoid close contact with those showing symptoms.