OWWA Exec Uson claims the VP Robredo donate five pieces of pandesal and bottled water only
VP Robredo slammed Uson for spreading fake news about her
Netizens show evidence to prove it is fake news
Batangas is now in the state of calamity because of the Taal Volcano eruption.
Victims have received help from various sources as ashfall continued to wreak havoc on the province and the surrounding areas.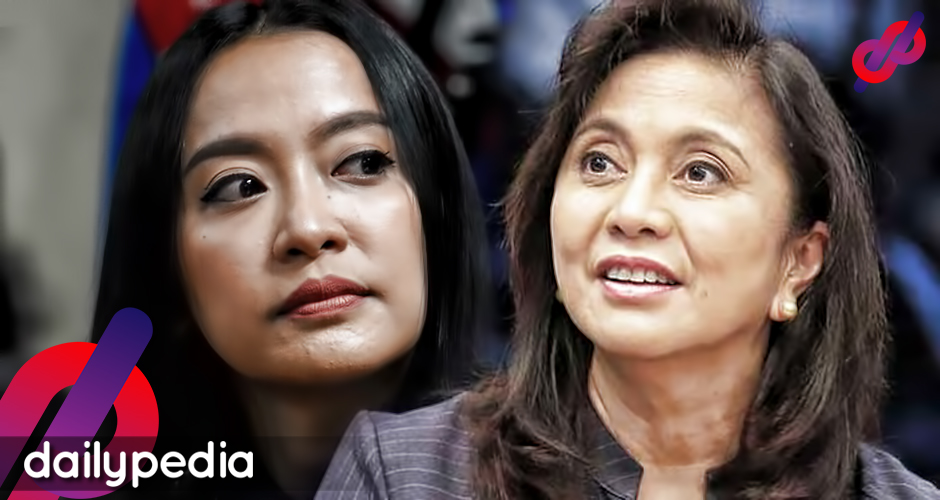 When Vice President Leni Robredo offered help to the victims by bringing relief goods, she earned the criticism of Deputy Executive Director Mocha Uson of the Overseas Worker Welfare Administration which she posted on her Facebook page "MOCHA USON BLOG."
In her post, Mocha stated that a netizen claimed that the Vice President was only giving 5 pieces of pandesal and one bottle of water to the victims. Mocha said, "Hindi nakapagtataka na galit na ang mga tao sa mga istilong bulok na ganito. Hindi din kasi ito ang unang pagkakataong inuna ni Leni ang pagpapa photo ops kaysa sa pagtulong sa mga biktima ng trahedya."
— Yellow Sheet (@jabandkick) January 16, 2020
VP Robredo called out Uson during an interview in Caloocan City for spreading fake news about her office's donation to the victims of Taal Volcano eruption. She was attending a forum on community-based drug rehabilitation centers where she was interviewed.
"While our people are suffering from an unfortunate tragedy, this bearer of fake news (Uson) continues to receive a salary out of taxpayers' money. Parang sobrang insulto sa taumbayan na tayo iyong nagpapasuweldo ng isang taong ginawang trabaho iyong pagpapakalat ng fake news," she said.
"Fake News [ang sinasabi ni Uson]! Pati ba naman trahedya, gagamitin pa para magsinungaling. Let's all help put a stop to the proliferation of lies," she added.
Some netizens agreed with the Vice President and wish Uson would resign from her government position since she is notorious for spreading fake news.
Twitter, taralets! Gayahin si Manong Batangueño na nanunog kay Tulfo. Itong si @MochaUson , pinasusueldo ng taxes natin pero walang matinong ipinakalat versus VP Leni. Hanggang kelan natin dededmahin ang kawalanghiyaang iyan?

— Ma'amSyj🇵🇭 (@MaamSyj) January 16, 2020
Mocha is never deserving to be in government.

She practically lacks everything from qualifications, integrity, competence, and common sense.

She must as she should resign to stop wasting Filipino's hard-earned taxes.

Enough of the lies! Enough of all the fake news!

Resign! https://t.co/9ZXmEu8OHL

— Ryan (@rryyyaaaannnn) January 16, 2020
Compile and save all her fake news.
One day she will face all the lawsuits.
Mauubos din ang kwartang walang kahirap-hirap nyan tinatanggap sa taxpayers.

— Robi Lav (@RobiLav1) January 16, 2020
@MochaUson Resign! ashame of yourself. Pinasasahod ka pa ng government, wala ka naman ginagawa, puro fake news #MOCHAResign

— Terp (@liquiranpeng) January 16, 2020
Mocha, wala kaming paki kung dismayado ka sa 5 pandesal na binigay ni VPLeni (assuming it's true, which we doubt).

Ang ikinagagalit namin ay sumusweldo ka ng P155k+ monthly para manira? Magsheshare ka ng fake news, tapos bahala na kung sinuman ang biktima mo to refute your lies? pic.twitter.com/sqkKqJizlF

— Ogie Rosa (@ogie_rosa) January 16, 2020
Some netizens showed some screenshot photos proving that Mocha was spreading fake news. The real content of VP Leni's donation was 1.5 kilos of rice, 7 assorted canned goods and 2 packs of noodles. Rappler also said that the VP Robredo also donated 1,000 pieces face masks.
OUR RATING: FALSE AND MISLEADING!

No, VP @lenirobredo did not give 5 pieces of bread and bottled water to the evacuees of #TaalEruption2020 #Taal #TaalEruption

VP Leni also responded to the fake news post of @MochaUson by affirming her reputation as a bearer of fake news. pic.twitter.com/k7Gxm5Xu0P

— Fact Check Philippines (@FactCheckPhils) January 16, 2020
— Chris Bruce (@ChrisBruce10001) January 16, 2020